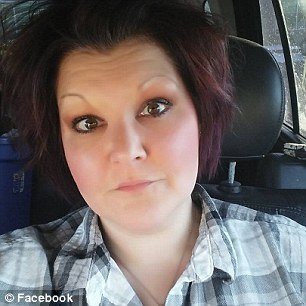 Kristie Ann Mollohan
Source: Facebook
Ryley Maue died of a seizure at 4 years of age after being in care of Kristie Ann Mollohan who had admitted that she would dilute her patients' Valium to steal it for herself. Ryley's death has been used a potential suicide. Mollohan has not been charged for his murder so far so she has been hit with a variety of other charges which resulted in a plea agreement having her plea to two counts of tampering with a consumer product. Which actually sounds a bit light if it is true that she had significantly contributed to a death. Hopefully, the treatment she gets amounts to something more than just a slap on the wrist.
Aside from the evil nature of this woman the question I would like to raise is if drug restrictions have something to do with it too. If she could buy Valium to feed her addiction - would she do that, or would she still steal it from her patients? After all, we have alcohol on sale legally - and alcohol is likely a far stronger drug than Valium. It is interesting - and scary - how far reaching some consequences of the prohibition may be.
Sources
Killer nurse admits diluting patients' Valium to steal it for herself - causing one four-year-old patient to die from a seizure
Stephanie Hainey, DailyMail.com, 30 August 2018