England wins ICC cricket World Cup 2019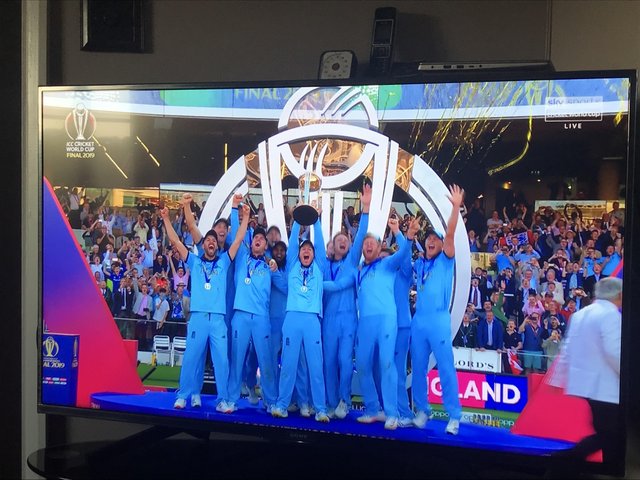 England won the cricket world cup for the first time ever and What a match it was and what a final.
Batting first, New Zealand made 241 runs and chasing the target England were 86/4 but a wonderful and timely partnership between Ben Stokes and Jos Buttler brought them back into the game.
Guess what? After 100 overs of cricket the scores tied and first time ever in a World Cup final there was a super over, where both teams are given an over.
In Super over, England made 15 runs and New Zealand had to make 16 runs to win. Again guess? The scores tied, however England won as they scored more boundaries than the kiwis. Couldn't ask for more.
Congratulations England, a well deserved win. The end of World Cup draught for England.
There was Wimbledon tennis- spectacular marathon 5th set between Federer and Djokovic, Djokovic came as the winner. They introduced tie breaker at Wimbledon for the first time in the 5th set.
It all happened today.