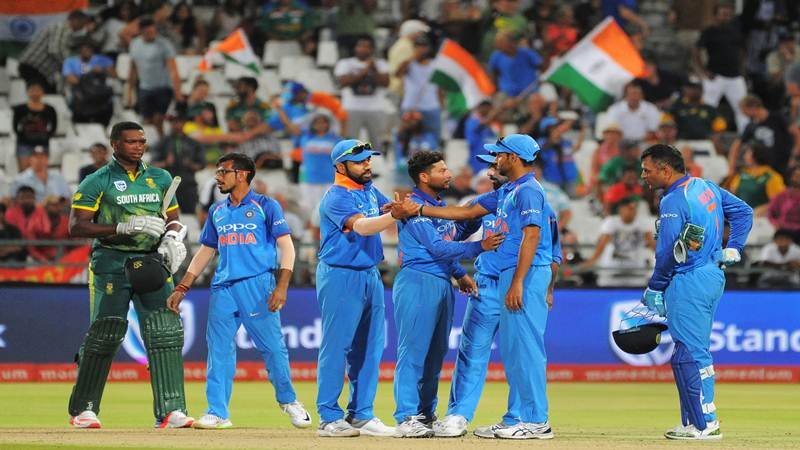 The fifth ODI between South Africa and India will take place on February 13 and Port Elizabeth will be the venue for that encounter. The South Africa v India betting tips for the fifth game can be found below.
My Steemit.com Tipping Track Record So Far (Updated till February 12, 2018): If you bet 10 Steem units on each of my recommendations so far, you would have a profit of 94.5 Steem units.
It was a rain-affected previous game in which I got two of my three tips right on the money - but I had played it a tad cautiously, not investing a lot of units on them and ended up with a profit of two units.
I had also mentioned in this post earlier, given the odds on offer for a South African win, there's money to be made and I hope you guys got on to that bandwagon and earned out of it.
For this fifth ODI, it's interesting to note that the Indian win odds have suddenly lengthened to 4/5. At a Port Elizabeth ground which could assist bit of turn - at least more than what was on offer in Johannesburg - those could be good odds.
Also Port Elizabeth isn't the highest scoring ground in the country - in the last few ODIs, batsmen haven't even hit the five-run mark runs per over on an average. Spinners concede around 4.5 an over which is what I was referring to earlier.
Virat Kohli is due a failure in this series, but on such a pitch which could resemble conditions back home more than anything else, this could wait till the sixth ODI.
Here're my South Africa v India 5th ODI Betting Tips:
5 Steems on Team to make Highest first 15 overs score - India: 4/5 (bet365)
2 Steems on First Wicket to be Caught - NO: 7/4 (BetFair)
-------------------------------------------------------------------------------------------------
Follow me on Steemit here & on Twitter here.
Also, if you have benefitted from my tips, consider tipping me using Crypto below. Thanks!
Bitcoin Wallet: 1PaHwoBdBBwgEvfAN8kUWv5U8DFLugEJQh
Bitcoin Cash Wallet: 1L6dYHDWmjHMranjymhn15g5QLybUhySKR
Ether Wallet:  0x9d1157a1e4dfb00ee782a9e153503e289a2cb23e
Legal: These are tips for those who want to have some fun betting and winning some cash for the odd beer. As with any other predictions, there's an equal chance of it going wrong and this is strictly for informative and entertainment purpose only. If you have a gambling problem, please seek help.