Life in the crypto era is an amazing destiny for me. If we look at how history records the evolution of financial technology and transactions, we should be grateful to live in an instant and practical era.
Just this year I learned about the world of crypto and I am amazed at how crypto vision to make our lives not only easier, but positive, transparent and decentralized. However, not everyone can accept the presence of crypto as a breakthrough financial technology.
Therefore, as an artist, I have an obsession and a vision to campaign crypto through art. To be honest, I want to make artwork and be rewarded or paid for crypto currency. Below is one of my contribution to crypto-art. I really look forward to your appreciation.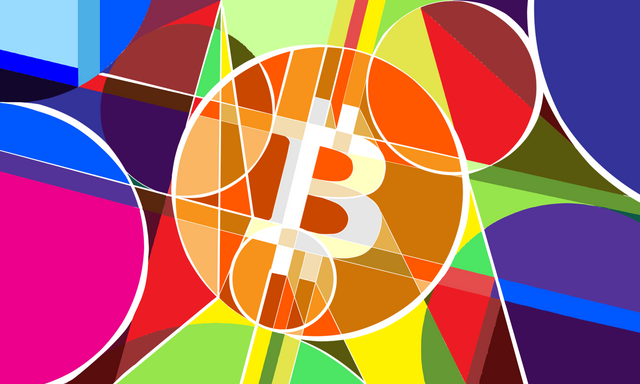 Title: Deconstructivism Bitcoin Crypto-Art
Artist: @karmachela
Sytle: Deconstructivism
Medium: Digital
Tool: Clip Studio Paint
This post is an entry for Crypto Logo Art Challenge [Bitcoin Editon] hosted by @sndbox.
What is the inspiration for this work?
This work is made in the style of deconstructtivism, an art style that is influenced by ideas that encourage radical freedom in form and manifestation in a construction. The main feature of deconstructivism technique is to give the impression of fragmentation on the object being built. It is characterized by the absence of harmony, continuity, or symmetry.
I chose this style because it was inspired by Bitcoin's journey from its launch, to becoming a current phenomenon. Bitcoin is the first blockchain application that inspires the birth of other crypto currencies. Although there are many competitors with excellence and uniqueness but Bitcoin remain superior and become the king of coins.
This makes perfect sense, Bitcoin has made many sensations in the world of finance, assets, investments, and social. Starting from the mystery of the inventor's identity, controversy of presence in various countries, until the fluctuations in the price is fantastic. I manifest this sensation into Bitcoin fragmentation in the style of deconstructivism.
What is the process of making this work?
I created this work digitally using Clip Studio Paint software. This work was made on 1680 wide canvas by 1008 high pixels with a high resolution of 300 dpi.
Sketch or Line Art
The first step is to sketch and be followed up neatly and cleanly into line art as below. In this step I take advantage of existing fields and lines on the Bitcoin logo, which are circles, rectangles, straight lines and curves.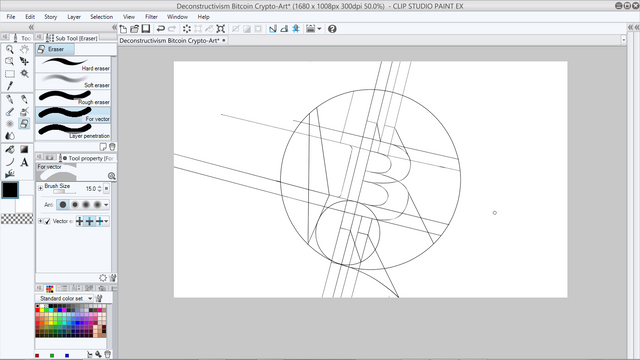 Next, I add some similar shapes but in different sizes. Then compose the shape and line to distort the Bitcoin logo and produce the illusion of space.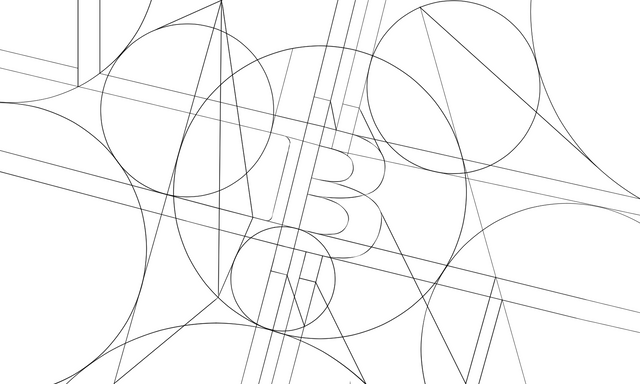 Solid Color
The next step is to add a solid color to each space generated by the slices of the intersection of shapes and lines. I made an orange color on the Bitcoin logo as a guide to create a color scheme on this work.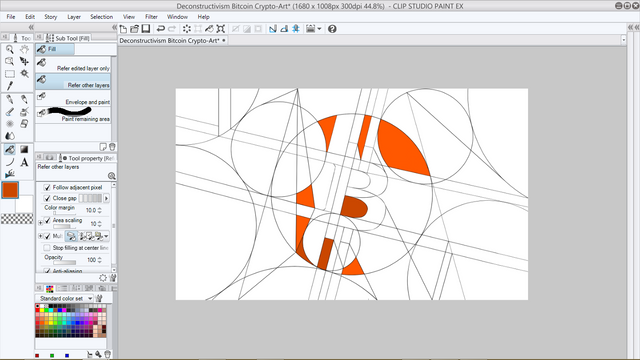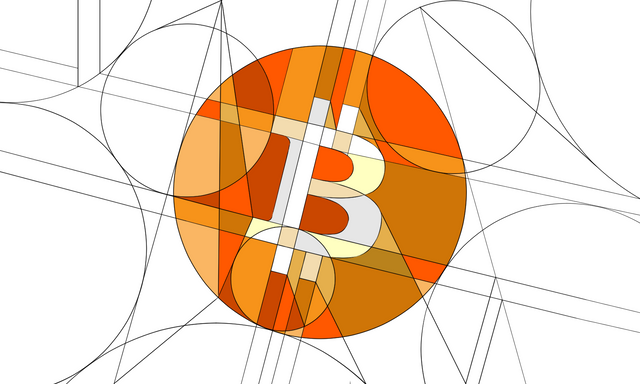 Next I add analog and complementary colors to other fragments. In this step I really notice the color relationship between one fragment with another fragment. The relationship of color must be rhythmic though not harmony or symmetrical.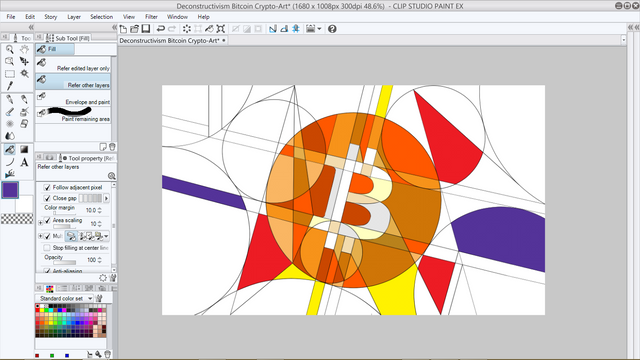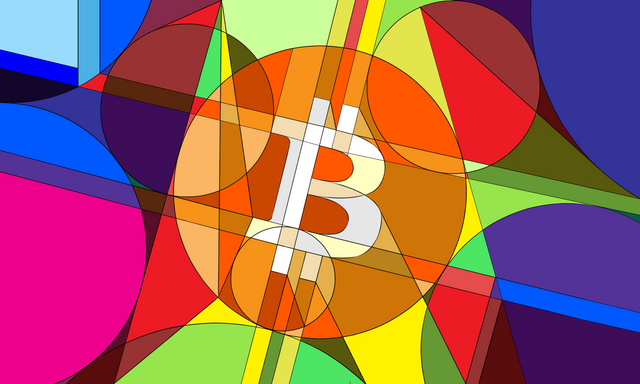 Finishing Touch
The final step is to give the impression of fragmentation on this work. I do by rearranging the line thickness that separates one fragment from another fragment. Then I affirm the line with white to give the impression of distance and depth.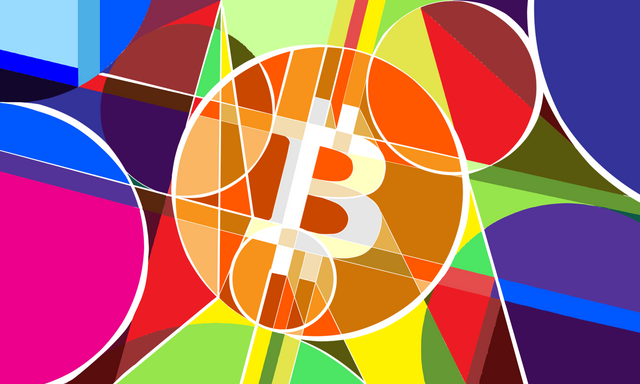 Thanks for read my post. Please support me to make more crypto-arts by Upvote, Comment, Resteem, and Donation to @karmachela.