The story goes that people agreed to speak only one language and build a city with a tower tall enough to reach heaven.
But that wasn't according to God's plan and he confounded their speech so that they couldn't understand each other.
That's where we stand today and this idea of the tower of Babel never stopped to turn in my head.
Finally I came up with this recent artwork illustrating a failure.


"Poor start"
original art @ motion by Werner Hornung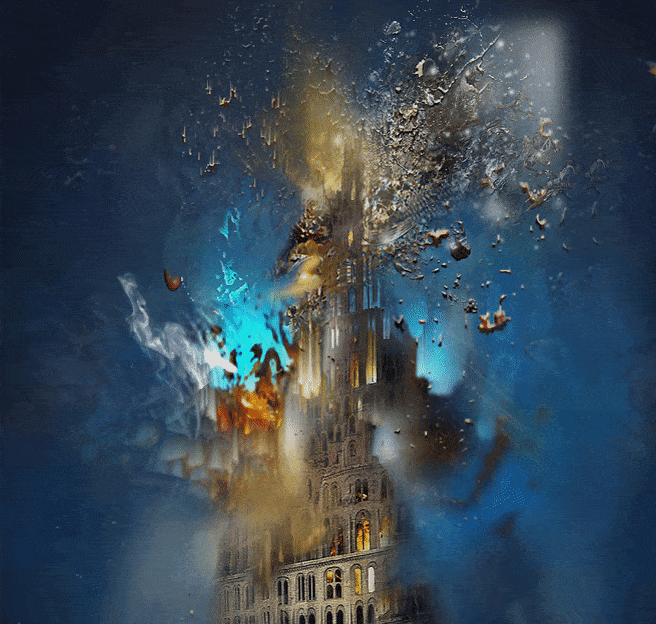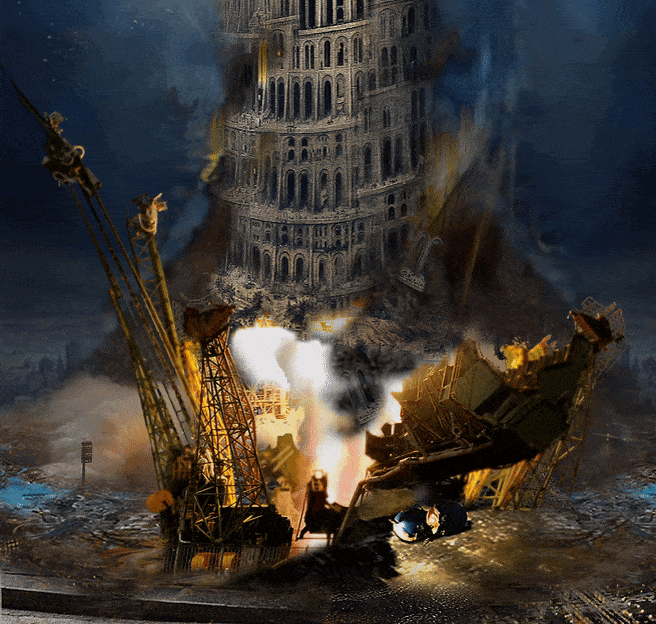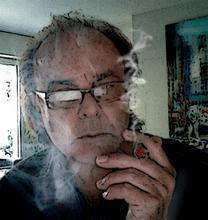 The better you look the more you see