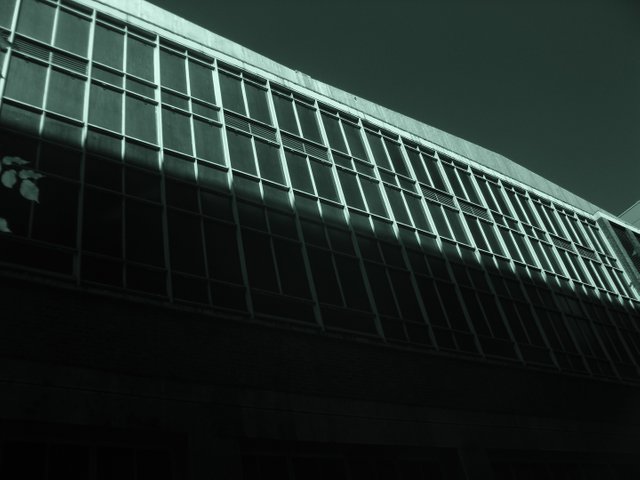 Some bleak architecture on the Thames. I am sure if hell exists, it is a city and not a village, shanty town or plain. I had a nightmare once and Hell was a city there, so I think that is pretty conclusive evidence ( just kidding). The scale always just feels wrong in modern cities and most buildings are not "majestic" or grandiose, but oppressive and intimidating and worse of all: ugly.
Concrete, steel and glass enshrine the horror of modernity. London is the biggest city I occasionally visit: I like the galleries and museums and I like the Southbank centre: both to skate and as an architectural oddity. Although the southbank fits the description of concrete colossus, it has some beauty and redeeming features: walkways, odd vistas. It reminds me more of a modern re-interpretation of a mountain village with its squares and alleyways and has a hint of something organic.
These buildings I photographed are the opposite: cold and unforgiving.
Sony V3 with IR filter
July 2019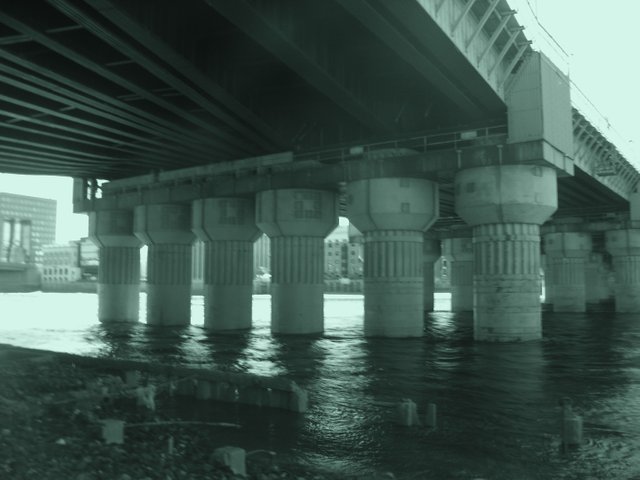 steem on, dream on!
♨️
cards and photobooks for sale !