Hello! Inktober 2019 to be continued!
Day 27- "Coat"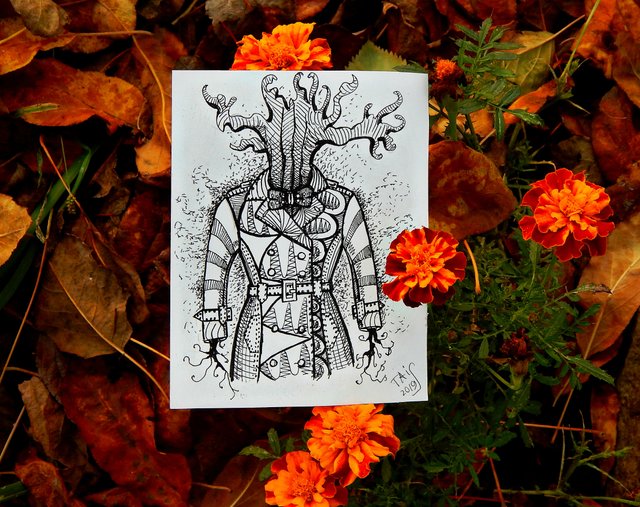 Every day for the month of October anyone participating in the Inktober challenge creates an ink drawing and posts it online with hashtags #inktober and #inktober2019.
you can find out more on the official website: https://inktober.com/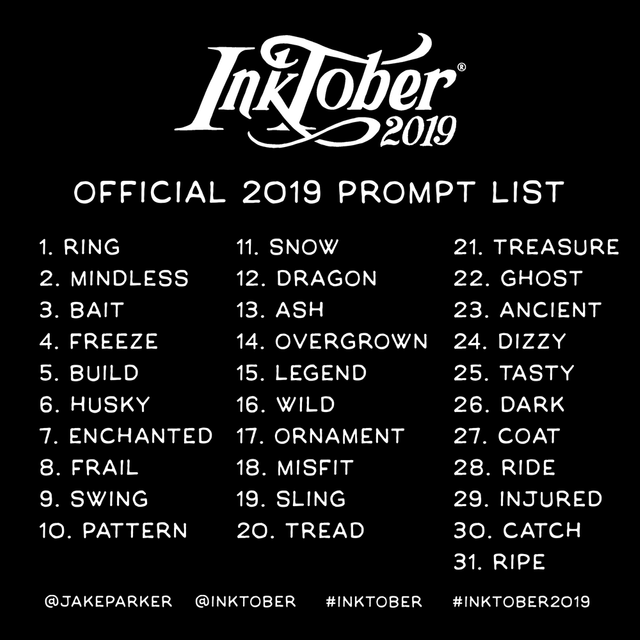 All people, animals and plants breathe and grow...
But, what world would be like, if plants might be thinking like us, walk on for work and dress like we do?
Today's Inktober theme is "Coat".
I decided to draw a tree in this clother with small bowtie:)
Photos of the drawing process: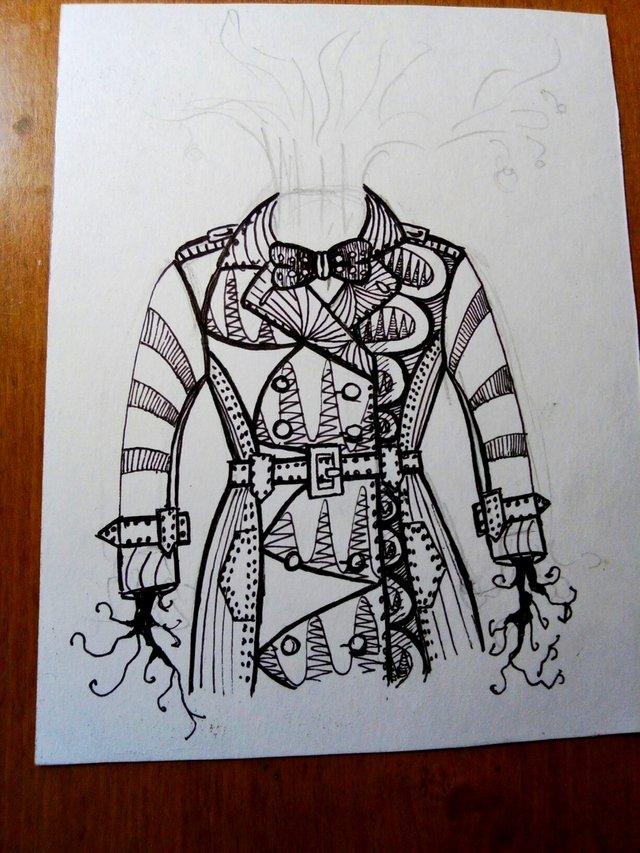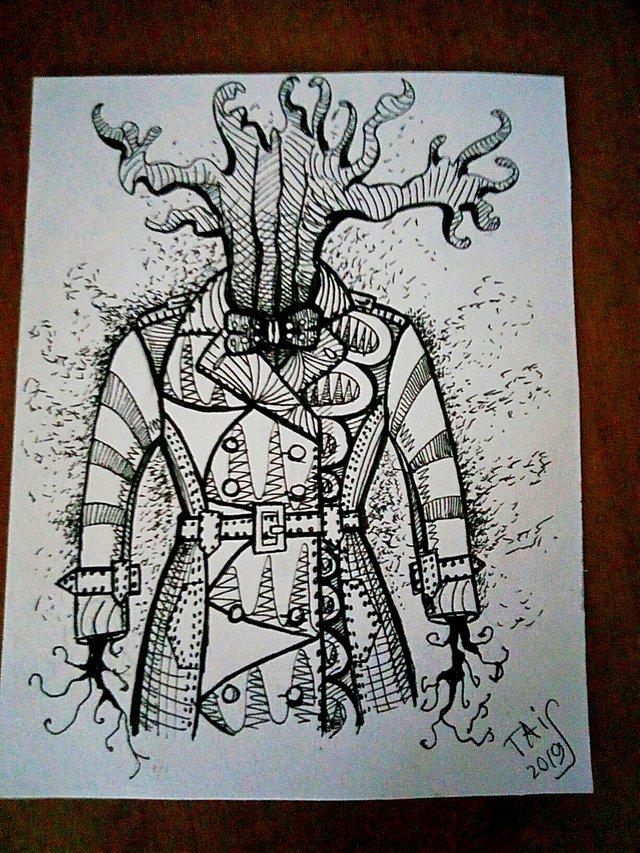 Hope you appreciate my idea and my work!
Thank you for watching!