Steem Adventures Update October 11th 2019
Here is the story poster that was promised.
"Buried Out West" will be the first CYOA from Steem Adventures.
Journey to Rotberg to hunt down the dirty scoundrels that wronged you. Watch out for rattle snakes and don't catch consumption while you're doing so.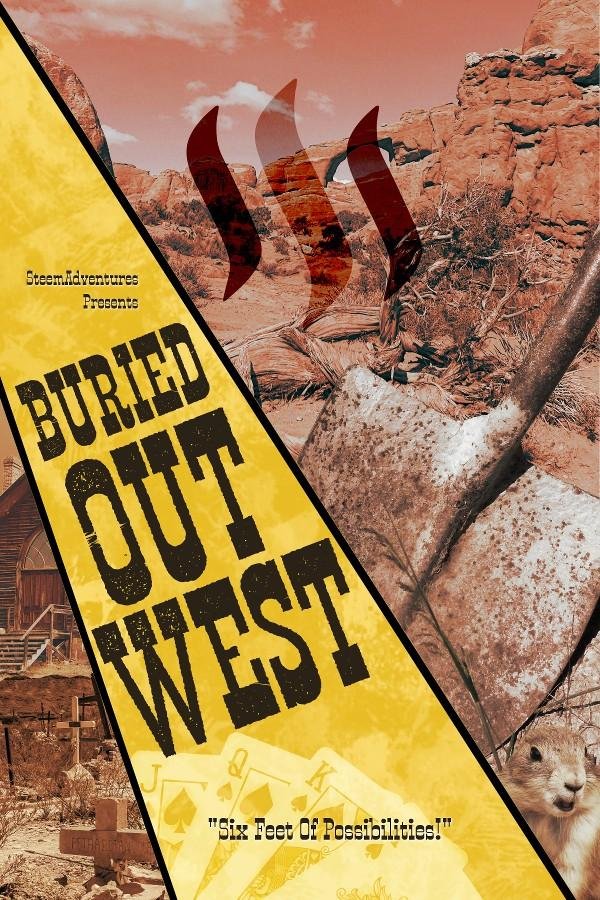 Recent Updates :
New accounts created for various languages
Indonesian @steemadvbahasa
German @steemadvdeutsch
Korean @steemadvkorean
Spanish @steemadvntrspan
Polish @steemadvpolski
Russian @steemadvrussian
Outline finished
Approx. 20% of first CYOA is finished.
Roadmap :
Finalize Manuscript
Launch Initial CYOA
Create and Launch @fundition account to assist with future CYOA work.
Create Japanese and Mandarin language accounts.
Possibly create a Steem Engine token.
Please follow @steemadventures and stay up to date with our Choose Your Own Steem Adventures account.
Please delegate or donate to @steemadventuresp to help us with our Choose Your Own Adventure stories.
Have a CYOA story idea or a manuscript written and think itd be a good fit for @steemadventures? Let us know! We are always looking for stories, ideas, and artwork.