At Your Feet by wav-Dr. and Bonnie Legion - Psionic Tremors Remix 🎧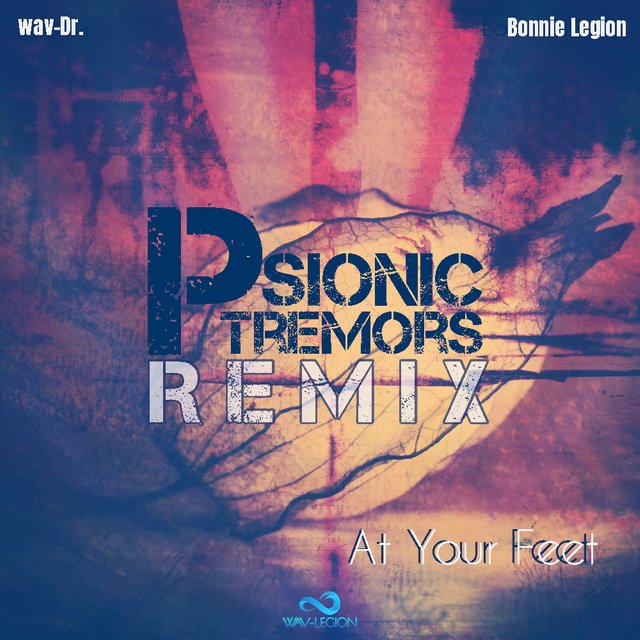 This time I ventured again on new terrain. I have remixed an acoustic singer/songwriter song. This is not usually my favourite genre, but I could not resist.
When I heard the original song from @wav-dr and @soundlegion aka Bonnie Legion for the first time, I fell in love with the harmonies of the vocals.
So I decided to ask for permission and give it a try to remix this awesome piece of music.
Actually, I planned to make a crazy remix but I could not cut this beautiful song apart. This would have hurt me too much - haha ;).
I just built more instruments around the vocals and the guitar and, of course, put different effects on everything.
The song got a different energy, but I tried to keep the vocals as the focus.
My thanks go to @wav-dr and @soundlegion for the permission to work with the song and also to Bonnie for making the cover art!
Please have a listen:
---
or listen on Choon:
https://choon.co/tracks/4m64pr3ba5/at-your-feet-by-wav-dr-and-bonnie-legion---psionictremo/
---
If you are interested in music and like to discover new things, I can recommend to visit the profiles of these two outstanding artists. They release a lot of music in different styles and it is always a pleasure to listen to their songs:
@wav-dr
@soundlegion
You could start with their original acoustic song "At Your Feet":
https://choon.co/tracks/0_4chpryfrw/at-your-feet/
---
Thanks for visiting!! Much love..Psio❤️