What if they put a symphony orchestra on a barge and 40,000 people showed up to watch them play? Check out the fireworks and cannon-fire at the end!
On Sunday the 30th annual Symphony Splash event was held in Victoria BC's Inner Harbour and a huge crowd showed up to take in the music and fireworks. As usual, the best seats in the house are reserved for those with kayaks and canoes. Have you ever seen anything like this?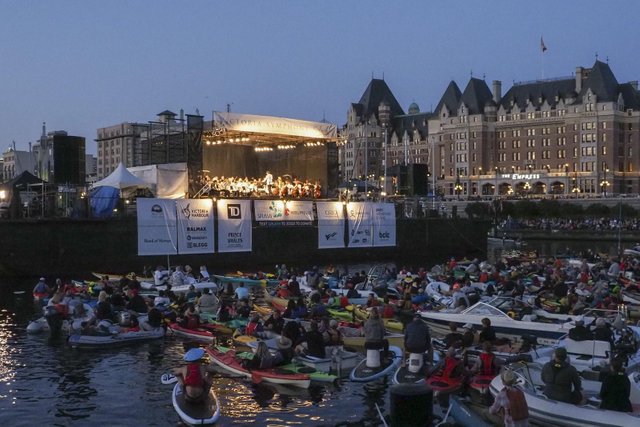 This annual event always finishes with a performance of Tchaikovsky's 1812 Overture complete with cannon-fire at the end. Below you can see the teenage Sea Cadets who will fire blank shells from antique cannons at precisely the right moment in time with the music. I'll admit right now that I was only there for the cannons!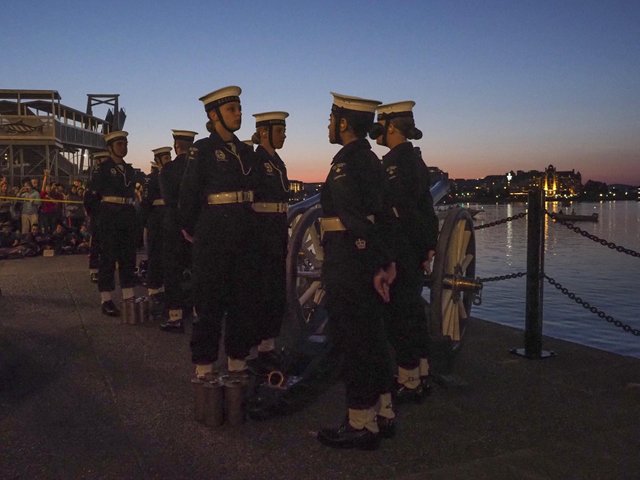 Every year I attempt to capture the guns at the exact instant they fire. This year I've got a new camera with a high speed mode... Check out this sequence of 50 shots which I made into a gif. (I've compressed the file quite a bit to reduce the size, the original was way too large to post.)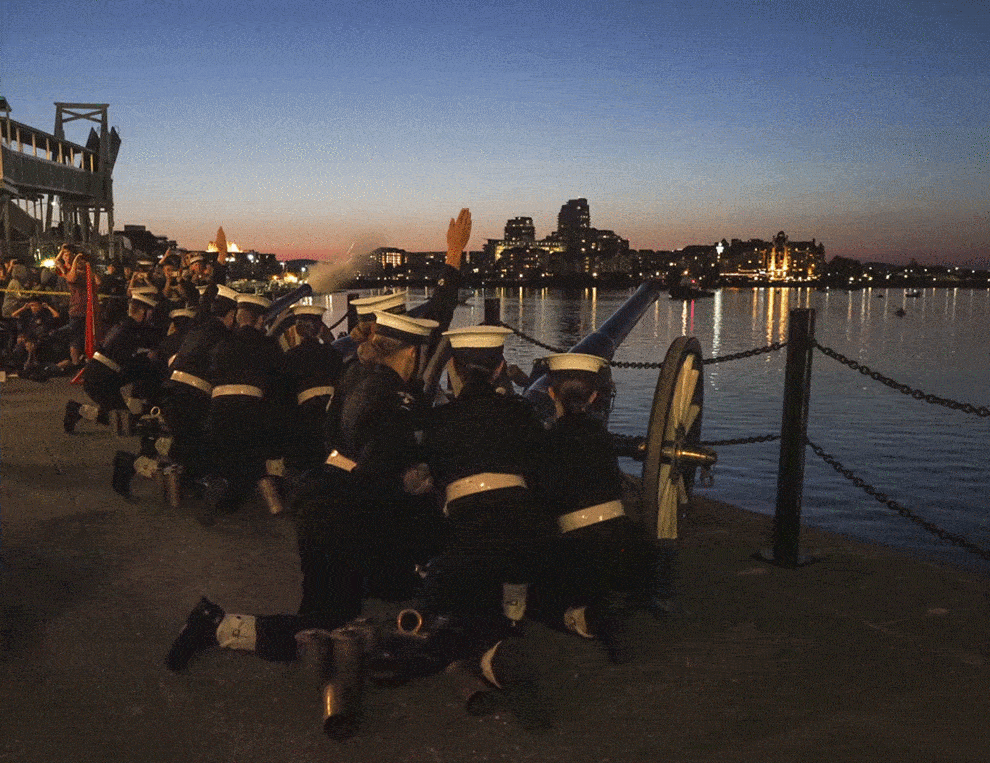 As the last shots ring out a fireworks display begins, launched from the opposite shore. I liked the illusion that the cannons were launching the fireworks but no... they were just shooting blanks. Those guns are very loud, and I wish I had worn ear protection... ouch!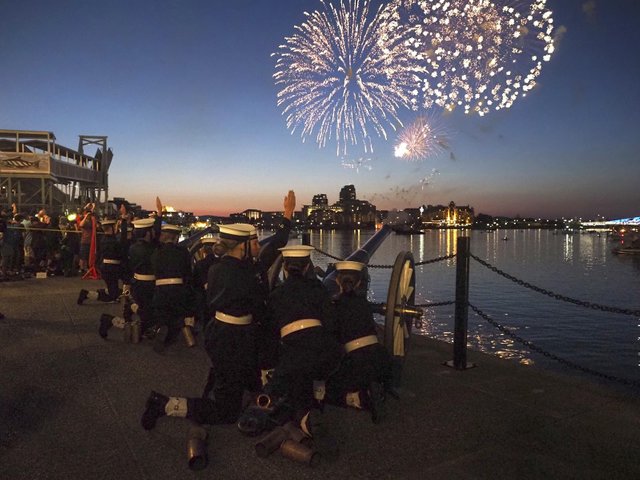 Finally, when bagpipes appeared on the scene I had to leave. After all, there's only so much abuse my ears can take!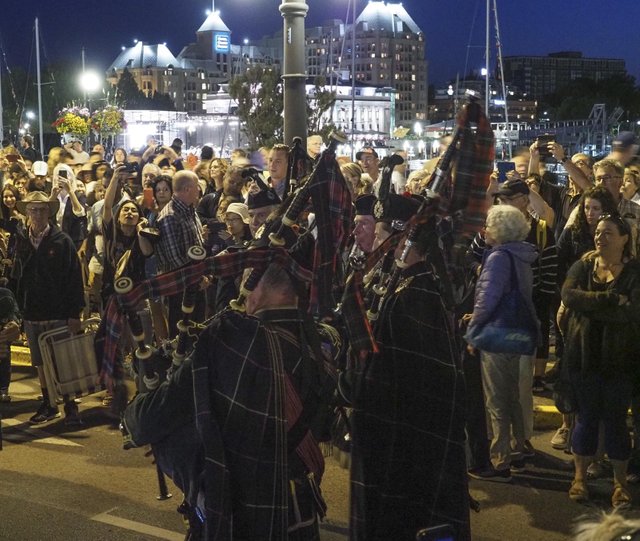 What an awesome night for music and photography, I had such a blast! All photos were taken by me, @keithboone, August 4th, 2019 with an Olympus EM-1.2 camera.