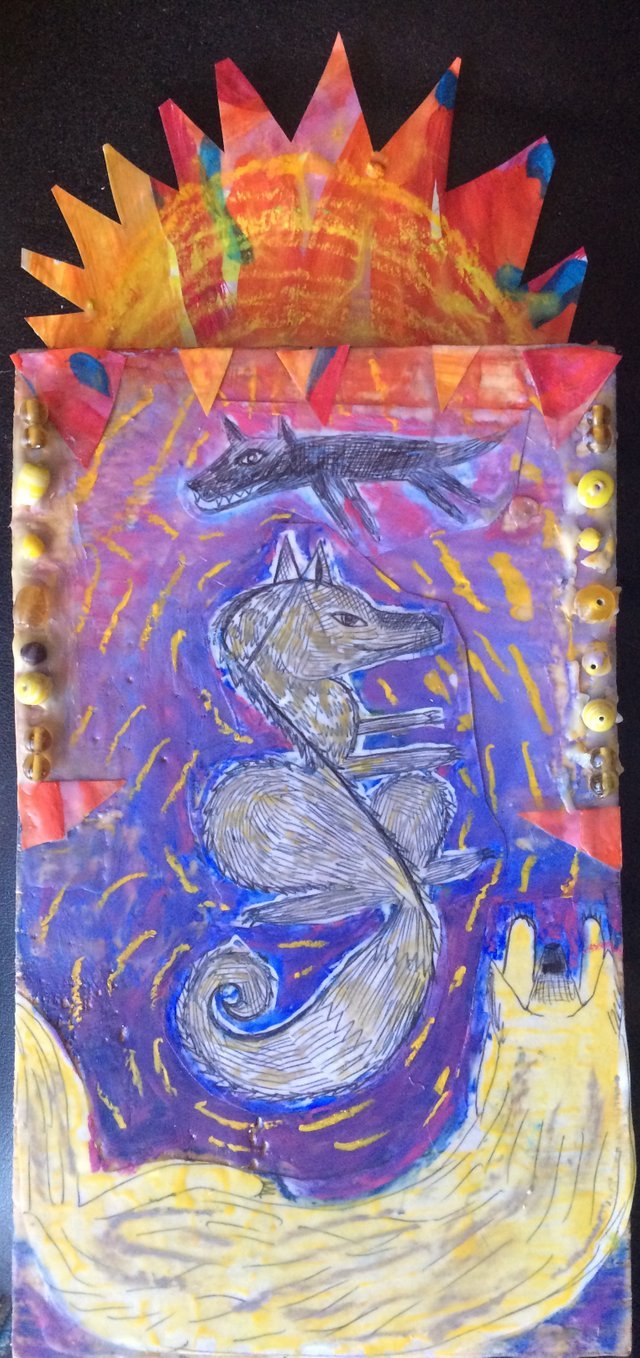 I learn lessons about the power of Sigils all the time... I make mistakes because I am self taught and careless...
Last year I posted about this Sigil I made
https://steemit.com/aakom/@in2itiveart/three-dog-sigil-color-challenge-yellow
A few weeks ago I took the sigil
Painting down I thought because I was sick of looking at it - but maybe it was time to dismantle it because it was time for the old dog to go. I knew K didn't care. He doesn't believe in this stuff really...
I didn't think about it. I used the substrate for a birthday present for Kathy.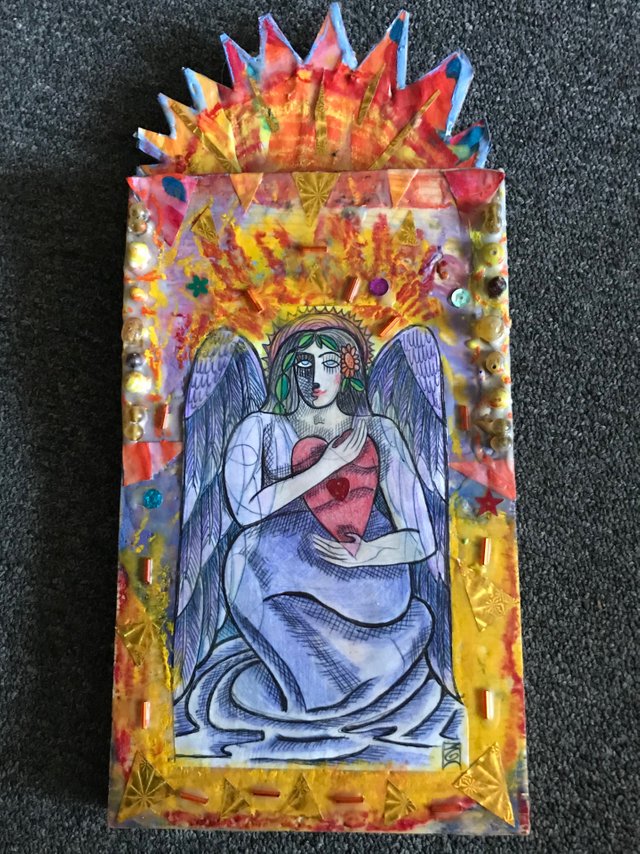 Which I posted about.
K and I went away for the weekend and when we came back he told me the puppy is sick and it was time to put the older dog down...
Literally 7 days ago I took that sigil apart - I took the dog images off the substrate and put the angel image on...
Day before yesterday K put the old dog down the old fashioned way, and Wednesday he has to take the puppy to the vet. The Mama dog is ok.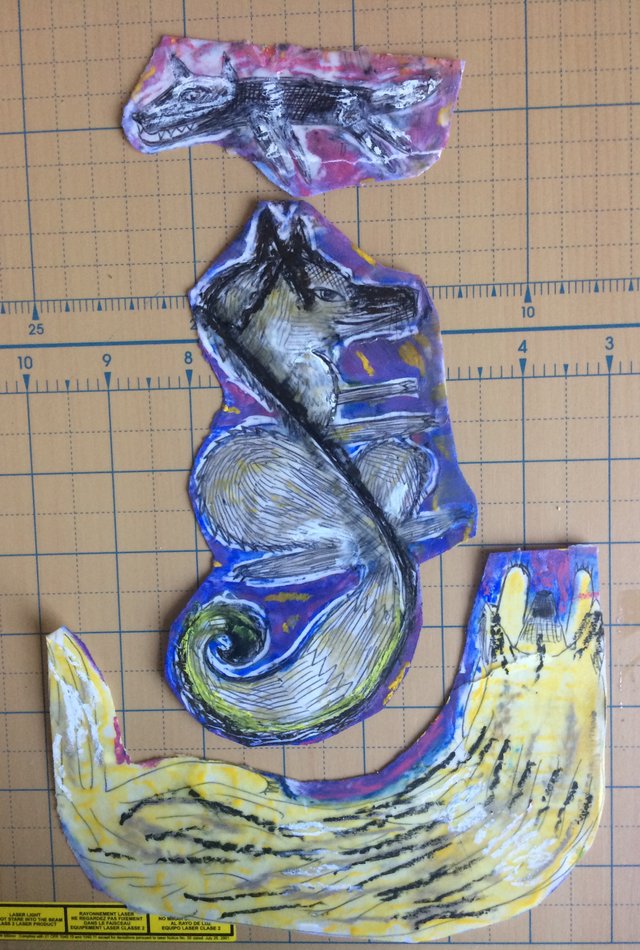 Yes, Mercury was RX and yes lives that are over often end during the rx or shadow but at the same time I feel I need to acknowledge my part in all this.
I can't talk to K about it because he doesn't want to talk about it. I need to respect his wishes and we are not yet through the shadow...
but for myself I need to pay closer attention to what I am doing- I had created a binding spell using the dogs hair, a sigil and my intentions and encaustic wax ...
and then I took it apart carelessly and thoughtlessly and I don't believe in coincidence- I believe in CO incidents - 2 incidents which overlap...
For myself I need to be more considerate of how my actions affect others.
This post is my prayer for the old dog, Levi's Soul... for K and for the puppy's health...
And for closure for the relationship that K was in when he got the old dog - from his ex- who's birthday is the same as my re- birthday...
So I just pray for God to resolve all this for the Highest Good for all concerned...
So Be It