Chop! Chop! Chop!
Cut! Cut! Cut!
Slice! Slice! Slice!
---
It's been awhile I did not do any freewrite although yes, I did think about it every single day. I checked @mariannewest's post on the daily prompt and thought "I sure can do that prompt", did my usual reading and curating, and poof, my time disappeared just like that, and it was time for me and my kitchen knives.
Life as a Homemaker!
Seriously, if I knew I would end up as a housewife or homemaker, I would not spend 4 years at college to get my Degree (Bachelor in Science, major in Biology and Chemistry) because I did not use anything Chemistry and Biology when I do my laundry, sweep and mop the floor, clean the fan, wipe every corners of the house, fold the clothes, cooking (although I know it involves some chemistry in some cooking method), cut my children's hair, etc, etc.
And no, I did not use any of my skills in using kitchen knives too. I needed to start from scratch when I first got married, how to use those knives correctly. For example, what knife is for cutting what. Honestly, until today, I still have not totally mastered. I just used them according to my instinct. Haha.
Let me show you the set of knives he bought for me, that according to him, each is allocated for a specific purpose.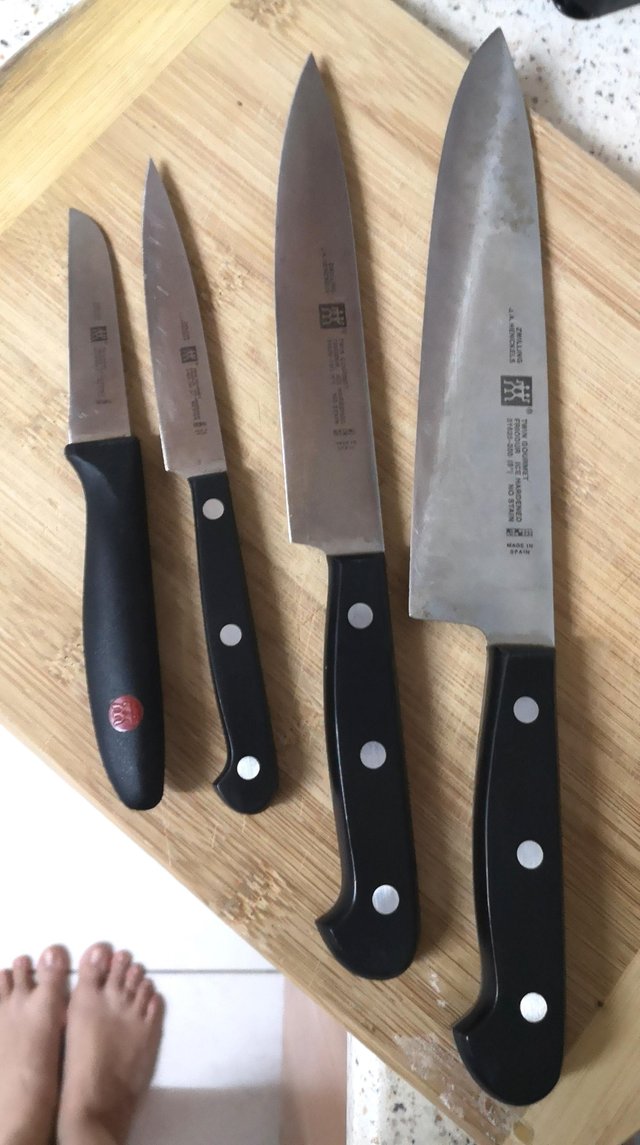 I just use those smaller ones for either fruits or peel onions or garlic. Those bigger ones for meat, medium one for vegetables. Correct? But as long as I handle them safely, I think I am safe.
I also still have my old sets of knives whihc my mom bought for me before I got married with an advice "as a woman and wife, you must learn how to cook" so my mom and my dad bought me some knives (a few had spoiled and being thrown away) and pots and cookers.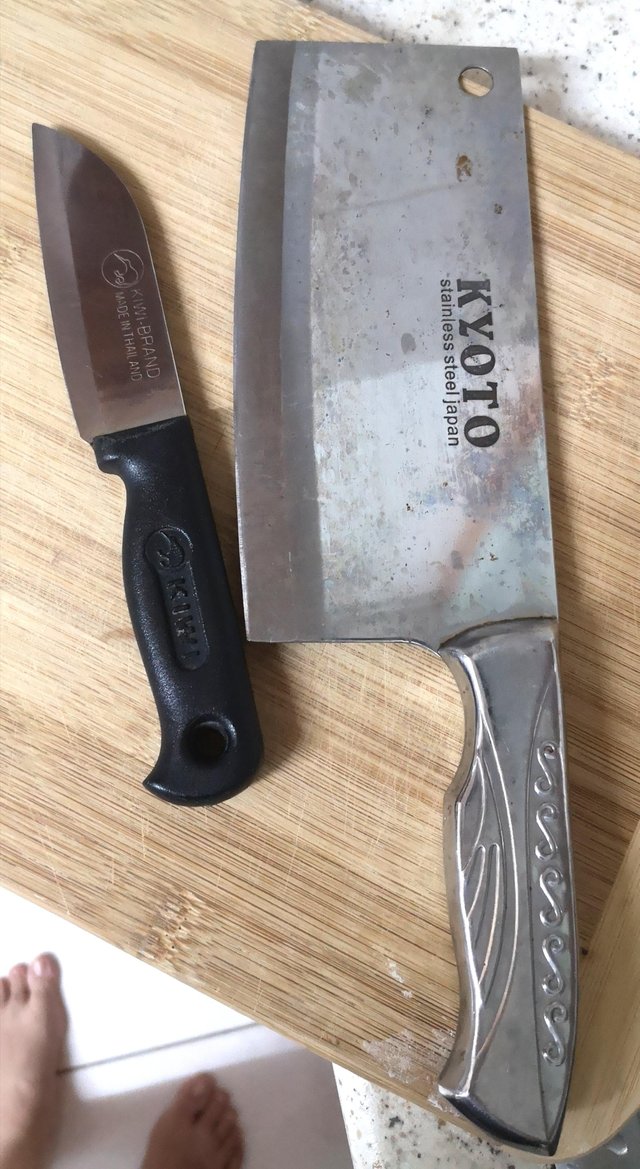 I used to use that BIG HUGE knife to cut or chop chicken until I found out people at supermarket do help to chop the chickens and fish we bought into pieces or slices, so I left the knife there without being touched until my mom is here for a visit. Lol... She loves steaming or roasting the whole chicken, and then have it chopped into pieces or cubes by herself.
I sometimes felt I live with knives all day long. Like morning cut fruits for the children, noon time for lunch, then fruits again for snack, then dinner time, then night fruits. Using the knives, again and again.
Thankfully, never a single day in my life I dreamt of being chased by knives, because at the end of the day, I will be too exhausted and most of the time, I sleep like a log till the next day. Haha!
---
Thank you for reading my thoughts, and have a free ride here at my freewrite. Have a super great day wherever you are! =)
---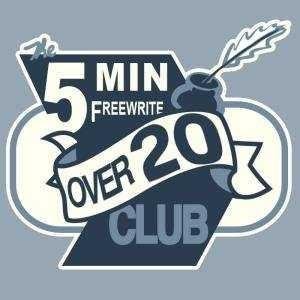 This is another 5-minute freewrite using daily prompt by @mariannewest. You can check her out. I love freewrite because anything goes, no right or wrong, but having fun writing your thoughts or story. If you want to know more about 5-minute freewrite, click here.. Join us as at the @freewritehouse