Forgiveness- A short story- Part 3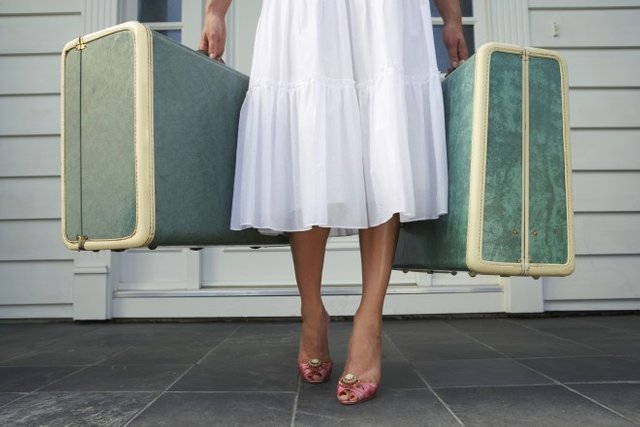 Billy drove home after work and thought about Julia again.  She looked absolutely beautiful and free when he saw her this morning. He would have to make quite a few changes if he wanted her back.  He needed to get them back to a place where they started to remind her of what they had. They had to find each other again.   
He stopped at the deli on his way home and picked out some of Julia's favorite foods. She used to love picnics and that was one thing they did often when they started going out. Her favorite time to have a picnic was in the middle of the night. She called it a midnight feast and they used to lay on the grass in the park and only watch the stars... but they were the happiest people on the planet.  
They didn't need anyone but each other. Julia loved her job at the coffee shop and he used to visit her during his lunch hour.  They couldn't get enough of each other. They were floating on clouds.  
Their honeymoon was a bliss. He could remember so much detail and they dreamt about moving to Paris one day so that Julia can pursue her career in art, and he promised to always support her in her dream.   
He never supported her. 
After Sylvia was born, Julia changed. He started to work harder and he saw less and less of the Julia he once knew. He couldn't see that Julia was withering away. He didn't notice that she was avoiding him and he didn't see that she was becoming more and more depressed and lonely.  
Sylvia was only six months old when Julia found out she was pregnant again. She cried when she told him and he didn't see how unhappy she was. Perhaps he didn't want to believe that she was unhappy. The more she pulled away from him, the more he went in the opposite direction.  
She wanted to go back to her art but he wanted her to stay with the children. She did what she had to do to keep everyone happy, but nobody looked after her, and nobody made sure that Julia was happy.  
Billy realized that she left them because she wanted her life back and she wanted to be happy again. She left because of the things he didn't do. 
Billy stopped in front of the house and checked his watch. It was nearly five thirty, and he needed to speak to Julia first before she saw the kids.  He wanted to apologize, because it was only now when it was nearly too late that he realized just how lost she was.  
He ordered Chinese food, and when the doorbell rang he took his wallet to pay for the delivery.  
It was nearly six o clock and he knew that Julia would be on time. When the doorbell rang for a second time he was struck by her beauty and stuttered when he talked to her.  
-----------------------------------------------------------------------------------------------
Julia loved Billy more than anyone could imagine. When they met she knew that she had met her soulmate. She loved him with every part of her being, and all she wanted to do was to be with him.  He wanted kids so badly but she didn't, but she was willing to give him what he wanted.  When Sylvia was born she realized that she was not mother material, but she felt depressed and overwhelmed.  
She cried when she found out she was pregnant with Brandon because she didn't want another child.  She seriously considered having an abortion, but she knew that would kill Billy.  
Billy was so happy, and to him everything felt perfect.  Then Billy started to work more and more and every day he pulled away from her a little more while she felt a little worse.  She had lost her dreams.  For thirteen years she stayed and felt like a robot until she couldn't do it anymore.  
Their marriage had lost its spark, and she had to do something to feel like a person again.  She had no other choice but to leave.  She wanted to feel whole again and she knew she couldn't do this if she stayed. 
She had given him everything that he ever wanted but he never gave her what she needed.     
-To be continued-