Merry Christmas and Happy New Year everyone! Long time no type :)
I wanted to show off the wreath crafting my girlfriend and I did for Christmas/Yule.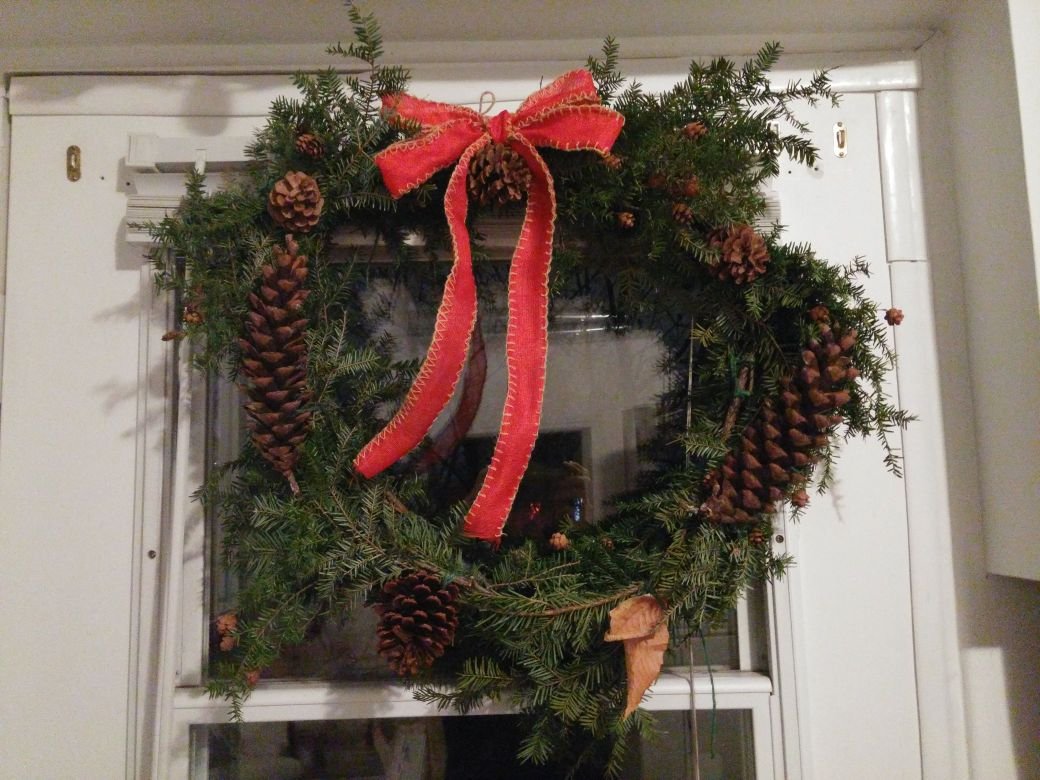 She wanted to make a natural wreath with natural material. Fortunately, we had a trip planned to visit my grandmother in the country area (west of Montreal). It permitted us to go for a trip to the woods to gather some materials to craft with...
some tree branches with needles
some wood branches
some dried leaves
some pine cones
Needle branches
We walked in the snow and went searching for some coniferous Christmas-like trees to get branches from. There were different types, and we got a few branches of 3 different types of pine needle trees.
One was the usual Christmas looking type which makes up the majority of the wreath. Another was similar, but had small little pine cones already part of the branches (which was a nice touch). One were long needles which we didn't end up using.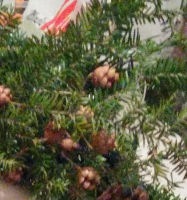 Pine cones
We tried to find pine cones, but could not, as there was already snow on the ground. On a side note... we tried to go a week earlier, but ran into some issues with our car rental and had to cancel the the trip the week before when it was 10 degrees Celsius in December! That would have been easier to move around than the large snowfall which fell early the next week...
But luckily my grandmother had some "connections", and had obtained some pine cones of different sizes, like the shorter fat kind and longer ones you see in the wreath end-product.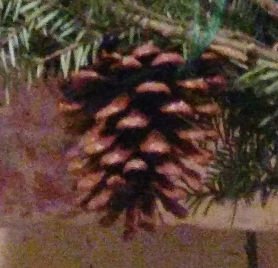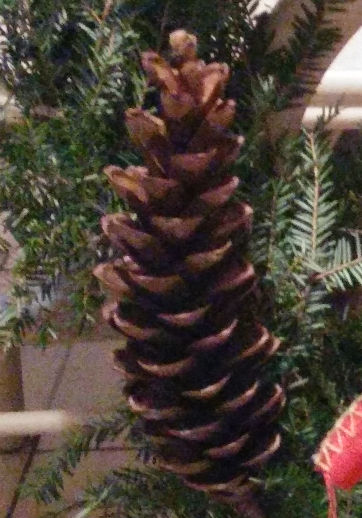 Tying it together
To make the shape, we tied branches together and bent them around to make a circular shape. At first we were using white twine, but decided to go get brown twine, and ended up buying some green twine instead which hides itself even better.
The pine cones are tied to the branches with the green twine. Some extra branches with the little pine cones were slipped into the existing structure to give it some extra pizazz :)
It sort of turned out to be heart shaped <3 with the bow on top as a finishing touch :)
In the end, she didn't use any of the dried deciduous branches, but did incorporate some of the dried deciduous leaves :)
It was a team effort, but she was the creative inspiration to get it all started and decided how it would look. I helped in the design logistics of how to make it by wrapping it around on itself, rather than use a frame. I also found the double bow design to make :)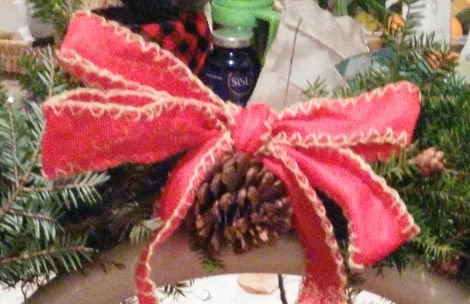 I like the end result. It's very natural looking, more authentic I suppose :) We hung it up on the back door.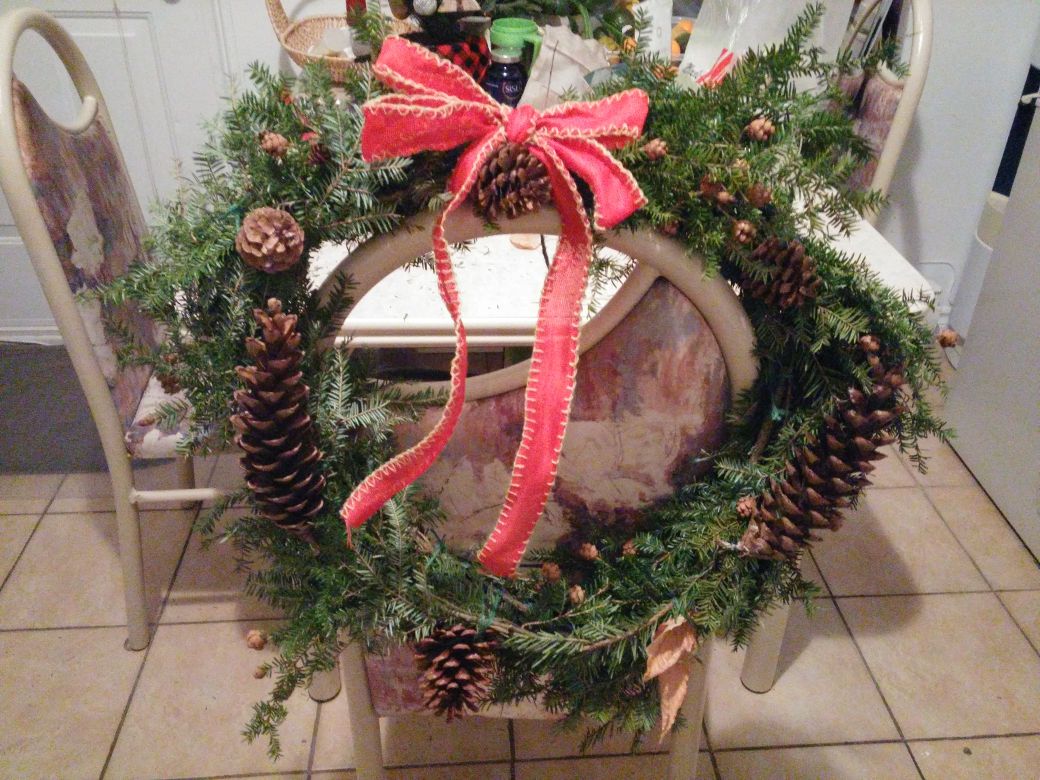 Next year we will make a second one, this time with a better circular shape, maybe make a frame first to wrap it all around which will help it keep a circular shape more easily.
Have a good one. Take care. Peace.