Yesterday I Admitted My Fear. Today I Felt So Much Better
Last night I sat down and wrote a blog where I was honest about my fears surrounding the world and the danger to our way of lives and to the lives of my kids.
Yesterday's post - https://steemit.com/coronavirus/@walkingkeys/i-have-to-be-honest-i-ve-never-felt-this-way-before
I was honest in a way that I've never been, and guess what... today I felt a lot better. I didn't have the anxiety that I had. I went outside and played with my kids. I made a home-schooling schedule that involved, reading, math, science and even a youtube lesson on how to play guitar. (They each have a guitar and never touched it until today.)
Although this virus is changing the way we live, there are also some hidden opportunities.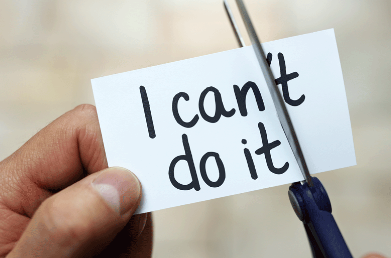 I know some people are stuck away from home, on cruise ships or stuck in other countries. My family and I are lucky enough to all be home. Well my wife will be home starting tomorrow. After that, we are going on full lock down. We don't plan on leaving the house for any reason for the next 3 weeks.
It's going to be different, but it isn't going to suck.
We're together and that is more than I could ever ask for.
I've quit smoking, something I've done for 20 years, and I am starting to already feel a little better after just 3 days. I did some exercising today, something I rarely do, and I played games and watched a movie tonight with the family. We watched the movie 2012 to help put things in perspective. At least the world isn't ending, right!
This is a tough time, and it is hard on all of us. Know you're not alone.
Face your fears. Write them down like I did. The support and likes from everyone in the Steemit community made me feel better. Meditating is making me feel better. Understanding I can only control so much, and just giving the rest up to God has made me feel better.
If you're feeling down, try some of these things.
If you're in America, stay home, don't go out and just be with your loved ones. If you are not close to them, call them or facetime. Despite social distancing, we can still connect. Just like we are doing on Steemit. It helps. You help!
Thank you for reading and following along in this journey with me. Keep your head up and we'll get through this.
Stay strong and stay safe.
God Bless.