The Fear Is Worse Than The Disease
The coronavirus is making a statement.
Regardless of how bad this turns out to be, it will be nowhere near the level that many, if not most, are proclaiming. The mainstream will have everyone believe tens of millions of people are going to die because of the coronavirus.
I do not want to diminish the effect and death is never an easy thing. There are thousands who already died with more to come. However, it is often best to temper the hysteria.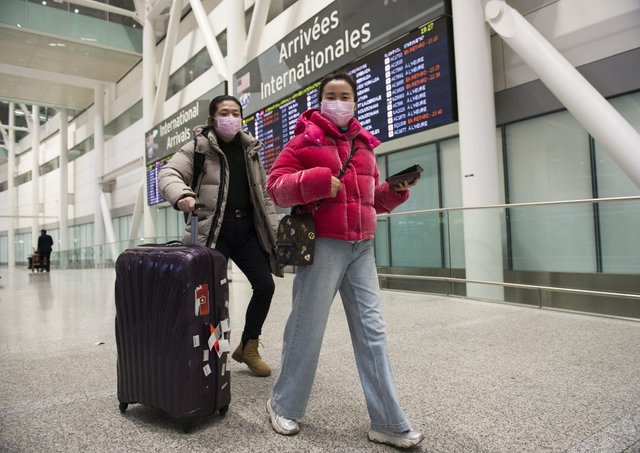 Source
To provide a bit of contrast, more than half a million people die each year in the United States at the hands of the medical community. In other words, people seek out treatment and end up dead because of screwups by medical personnel.
Do we shut down the entire medical industry because of it?
Which brings me to the main point: what is really going on? Since this thing started, the fear and panic associated with the disease did not quite match up. Certainly, it is serious but we are not talking The Plague level were 50% of the population died.
Perhaps it is the skeptic in me that leads me to ask these questions. Suddenly, virologists are rock stars, appearing on mainstream talk shows. Ironic, I have yet to see one on who said we should remain calm and not blow things out of proportion.
We all know the mainstream media is full of lies. Remember them espousing the "truth" about Saddam and WMDs? What happened there? We didn't even get a mea culpa.
The President is saying that 100,000 people in the United States could die from this. That is a healthy figure, no way to cut it. Nevertheless, more than 40,000 people die in car crashes each year.
Thus, what is really taking place? Why the full on panic?
Some might say that without the actions, the numbers would be much worse. That could be true yet there is no way to know.
Of course, that was said a bit more than a decade ago about bailing out the banks. "If we did not due it, the entire financial system would have collapsed".
Maybe.
At least we are all safer because of the Patriot Act. Remember how vital that was for the security of all Americans? The panic around 9-11 really made people open to that wonderful piece of privacy eroding legislation.
Well if nothing else, the coronavirus is keeping thousands from being assaulted and accosted by the TSA at the airports.
Make not mistake, public reaction of this nature causes life to be different going forward. That is one thing we can be certain of.
The global economy is most likely going into a depression. Hundreds of millions around the world are going to be out of work. Supply chains will be reworked, destroying the economics of many third world nations. Government control is going to expand as more people will turn in that direction for help.
Somewhere along the way, a small group of people are getting a lot richer off of this.
At this moment, I just cannot figure out who they are.