As many of you know I am from Venezuela, we have a varied gastronomy and I think that it is known worldwide. We are famous for our arepas.
This breakfast that I present to you is or rather was very common in Venezuelans now it is a little difficult to bring something like this to table every ingredient presented here it is difficult to find them, buy them and take them to the tabl, STEEMIT helps me to make this breakfast, Thank you very much for the support.
On the plate there are different textures, they have the arepas these are fried so it is crispy, a little scrambled egg with tomato the texture that this has is soft there is a bit of beans (CARAOTAS) or black beans do not know how to call the beans in other countries these are soft they feel a little grain and are usually refried, sometimes a little onion is cut and onion is placed this time I just made them refried and a bit of striped hard white cheese we say llanero cheese, but you can put the cheese of your preference, I forgot to talk to you about meat to dismele, so we call it here.
To finish accompanying this breakfast you do it with a cup of coffee with milk.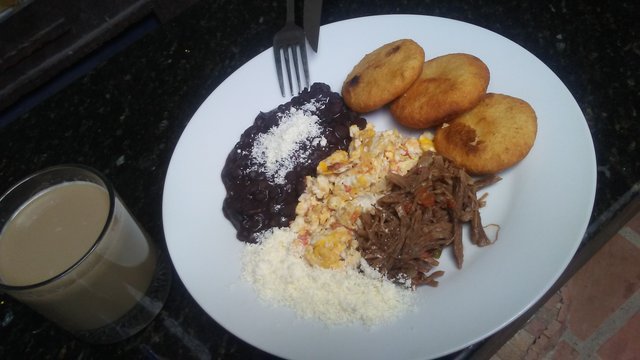 INGREDIENTS:
Arepas (Fries)
Eggs
Meat
Caraotas (Beans)
Hard White Cheese
Tomato
Onion
Chili pepper
Peppers
Ketchup
Dressing
Flavored sauce
Salt
To make the arepas a precooked flour called PAN flour is used before you got it very easy in the market, it is already difficult if you arrive you must queue for it and for many foods to obtain it.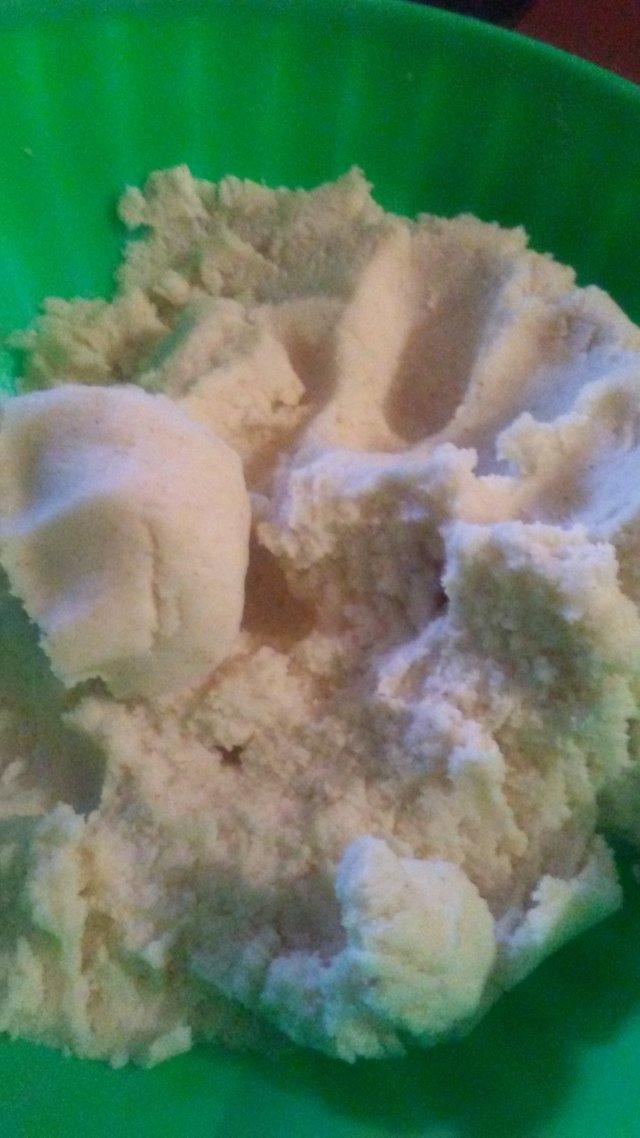 For the meat use onion, Chili pepper, peppers, tomato all cut in brunoise, a bit of Flavored sauce, dressing and salt, to add a little flavor and color add a little Ketchup.
All this I simmer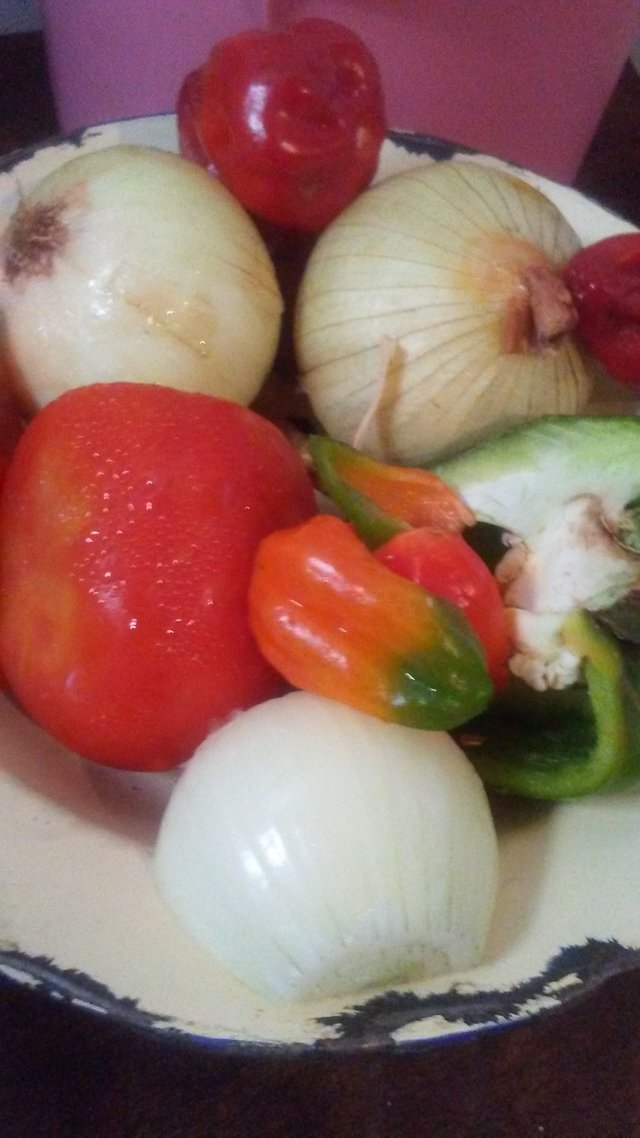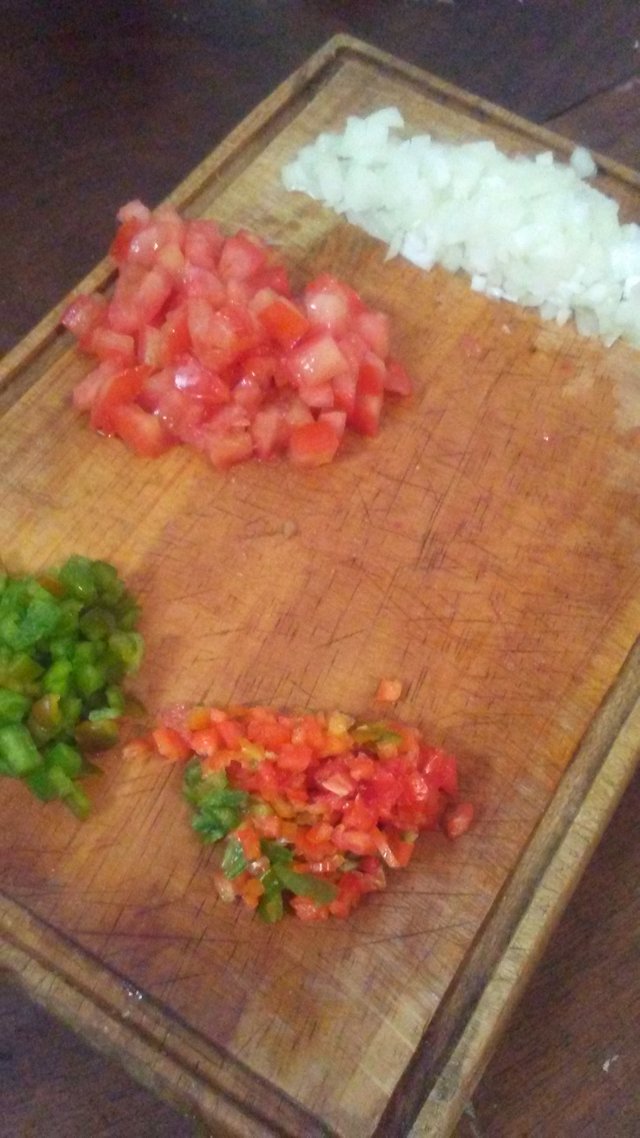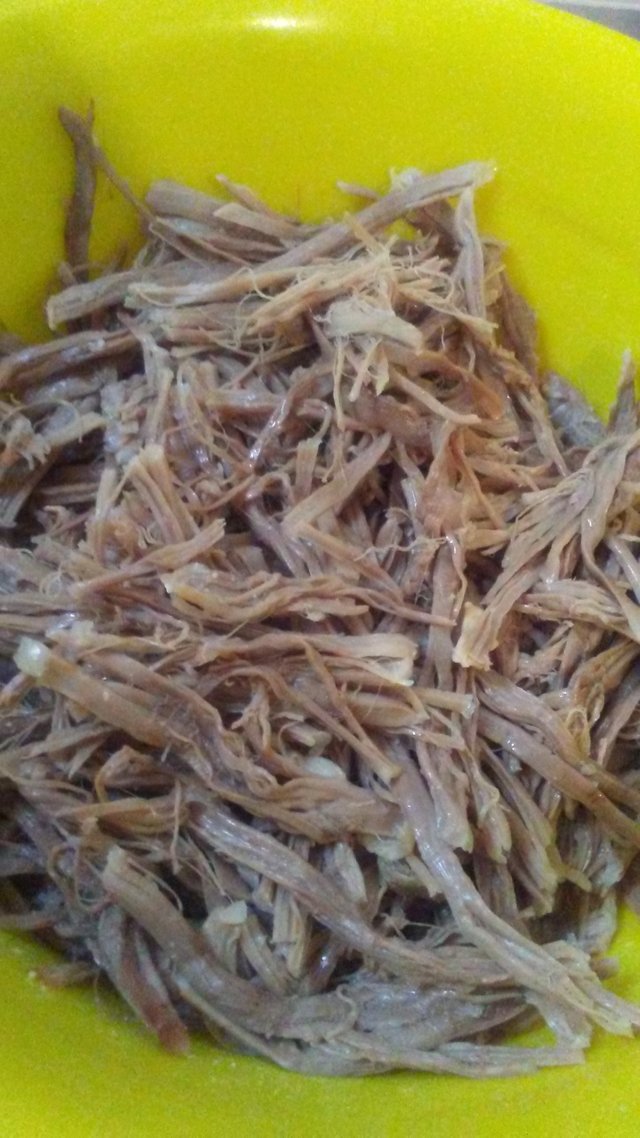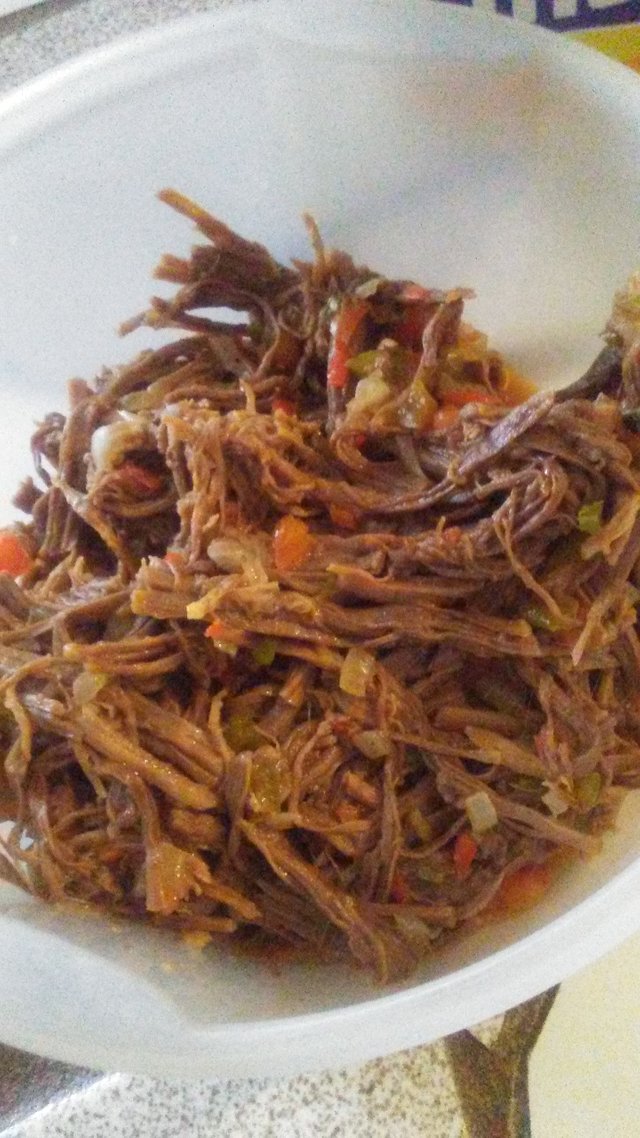 The CARAOTAS or beans were ready a few days ago so only what I did was refried, if these beans have some days in the fridge they are much better.
I made some scrambled eggs with a bit of ripe tomato cut into brunoise is what gives the flavor and color with a little salt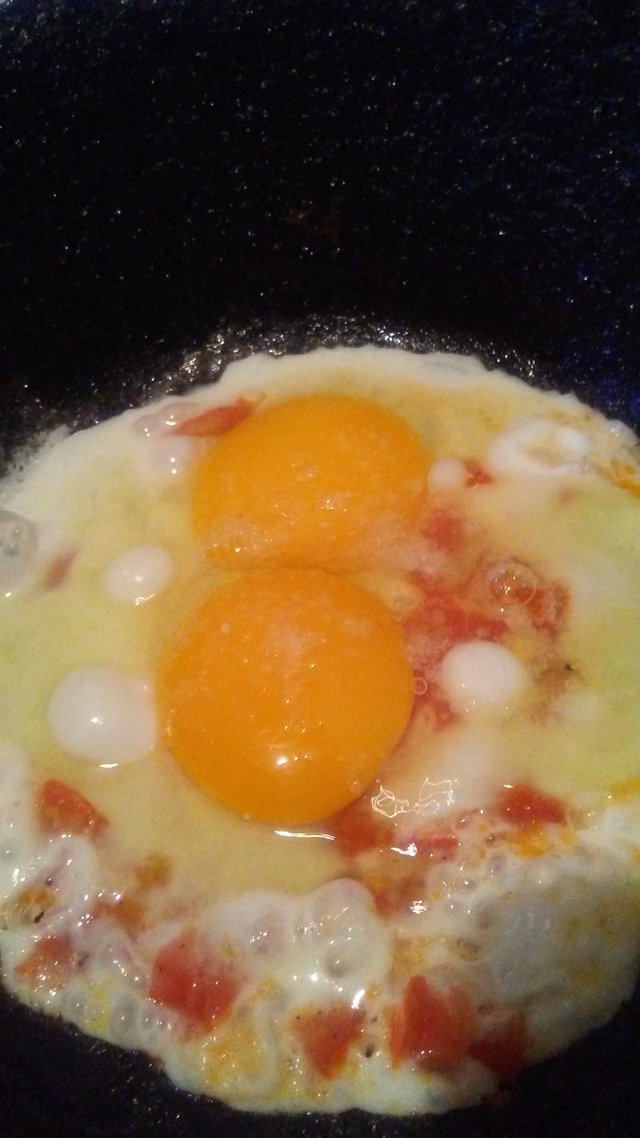 Now all this ready what I did was grate a little hard white cheese and make some coffee with milk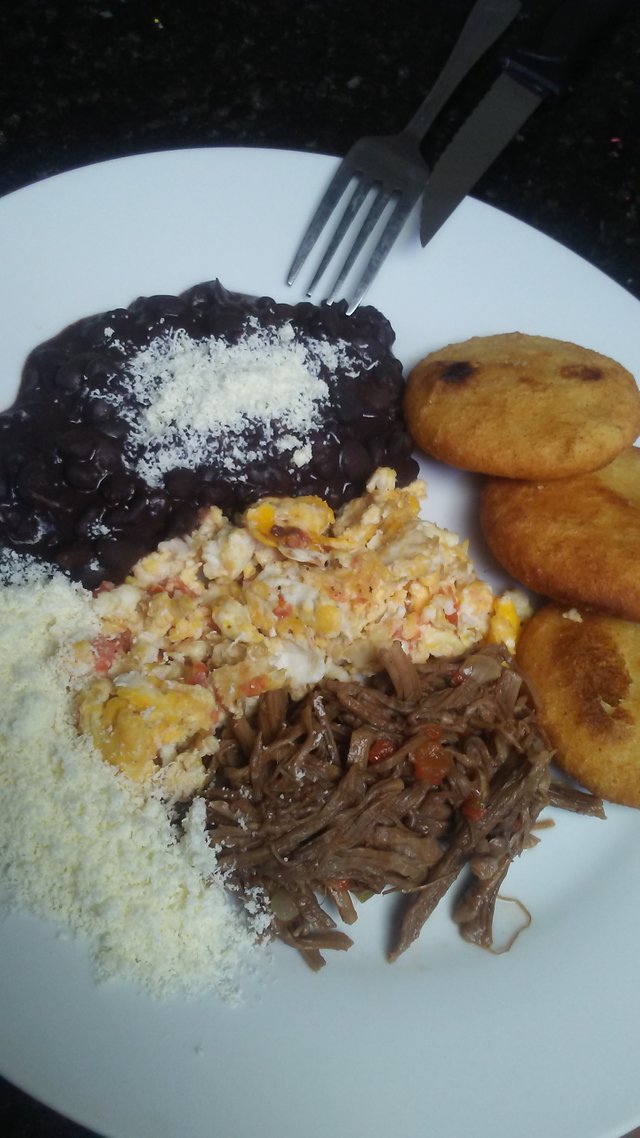 If you come to Venezuela some day and want to go for a typical breakfast in the country, this is what a Creole breakfast will be for you.