There are 2 types of people in life, 1) Eats to live and 2) Lives to eat. As long as I have known myself, I have been type 2, I live to eat. Considering that I keep my health decent, I will stay as a loyal number 2.
So far I have shared very few posts about food, but I will try to increase this with my Eatmore series. Hope you guys enjoy it as much as I enjoy to prepare them.
Contest can be found at :
https://steemit.com/cookwithus/@cookwithus/cook-with-us-2-three-ingredient-dish-post-your-entry-here
My 3 special ingredients : Liver, Fresh mint, Dittander
Liver and mixed herbs Toast:
Ingredients:
2 slices of bread
Philadelphia cream cheese
3 year aged Old Amsterdam Cheese
Tomatoes
Red Onions
Fresh mint
Fresh arugula
Dittander (a type of horseradish, natively grown in the Aegean region)
Liver
Well since this is a simple toast I will not write down the how much of what I have used, you can just play around.
Making of the toast: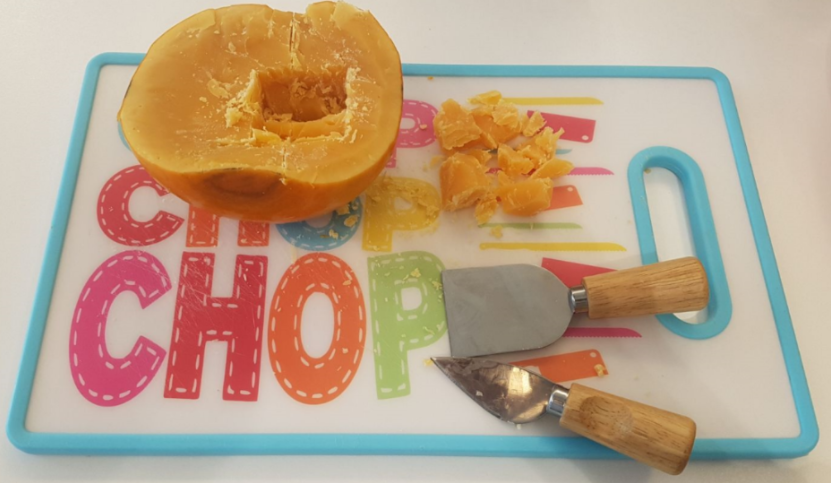 1-This was definitely the hardest part. I have this cheese for over 6 months and couldn't manage to eat it because it was extremely hard and we all failed to slice/cut it. I finally used some chisel's and managed to get parts out of it. Yeyyy :D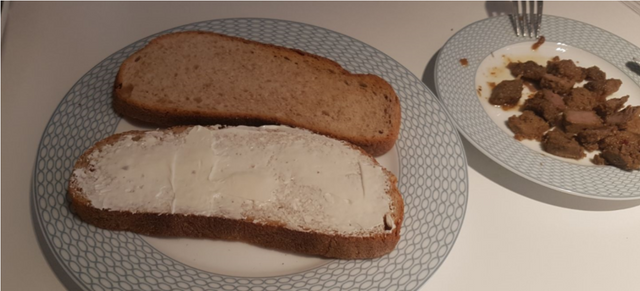 2- Prepare small pieces of liver and apply a thin layer of Philadelphia cream cheese to one of the slices.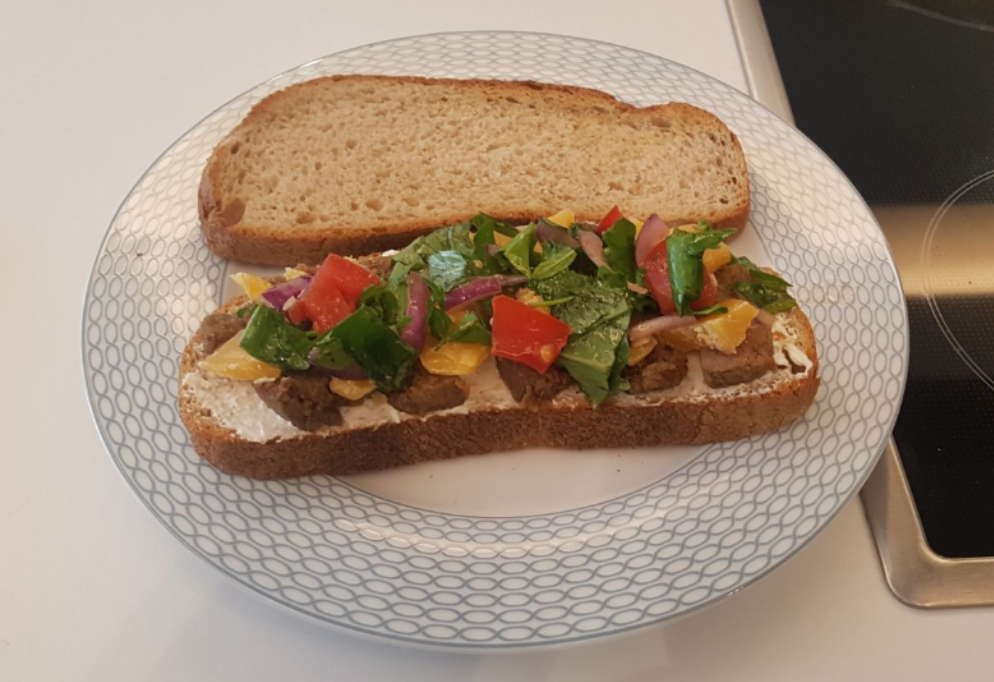 3- I used sliced tomatoes, red onions, fresh arugula, fresh mint and dittander to juice the toast up.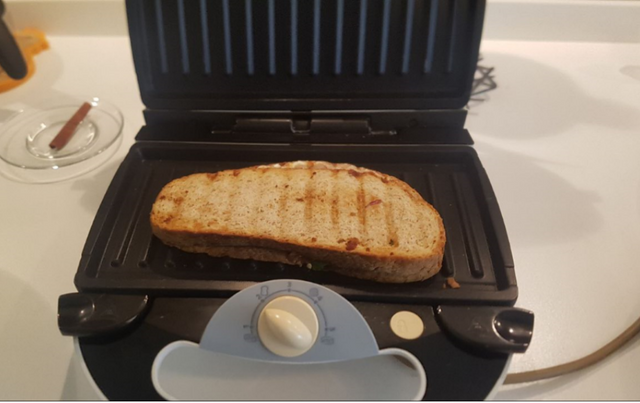 4- Finally, toast it up and enjoy your toast.
Verification Photo: Well the toast was already eaten, so I have taken a picture with my tools :D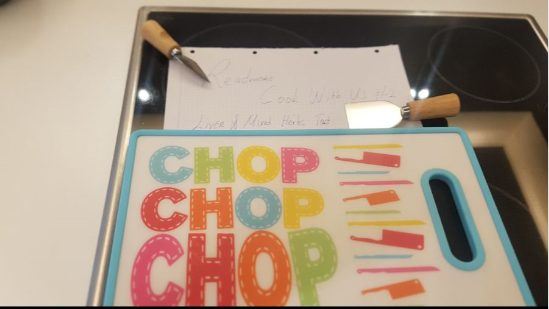 All pictures are taken by me and the recipe is something I have made up so no sources in this article :D
---
---
---
Hayatta 2 tip insan vardır, 1.'si yaşamak için yemek yiyenler, 2.'si ise yemek yemek için yaşayanlar. Ben kendimi bildim bileli her zaman yemek yemek için yaşayan grupta olmuşumdur. Sağlığım izin verdiği sürece de bu grubun sadık bir temsilcisi olmaya devam edeceğim.
Bugüne kadar Steemit'te çok fazla yeme-içme yazısı paylaşmadım. Bu yazıları daha sık yazmak istiyorum. Mutfakta deney yapmaya bayılırım, sizler de yaptıklarımdan keyif alırsanız, ne ala :D
Ege otları ve Ciğerli Tost
Malzemeler:
2 dilim ekmek
Pınar Krem Peynir
3 yıl yıllandırılmış Amsterdam Peyniri
Domates
Kırmızı Soğan
Taze nane
Roka
Tere Otu
Ciğer
Bu bir tost olduğu için miktarları yazma ihtiyacı duymadım. Ağız tadınıza göre içindekiler ile oynayabilirsiniz.
Tostun yapılışı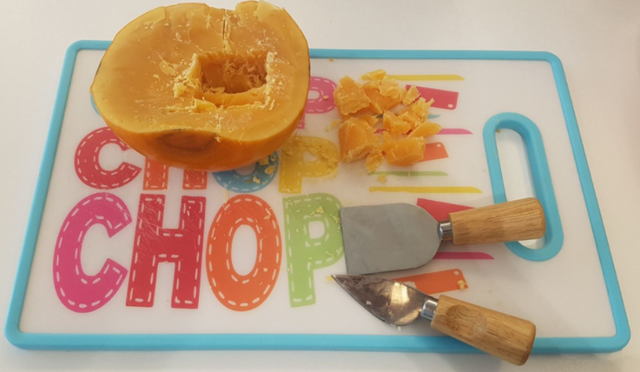 1- 3 yıl yıllandırılmış peynirimizi kesmek bu tostun en zor kısmıydı. Bu peyniri alalı neredeyse 6 ay oldu ama çok sert olduğu ve de kesmesi çok zor olduğu için kesemediğimizden yiyemedik. Sonunda dolabın ücra köşelerinde özel peynir bıçakları buldum ve peyniri kesmeyi başardım.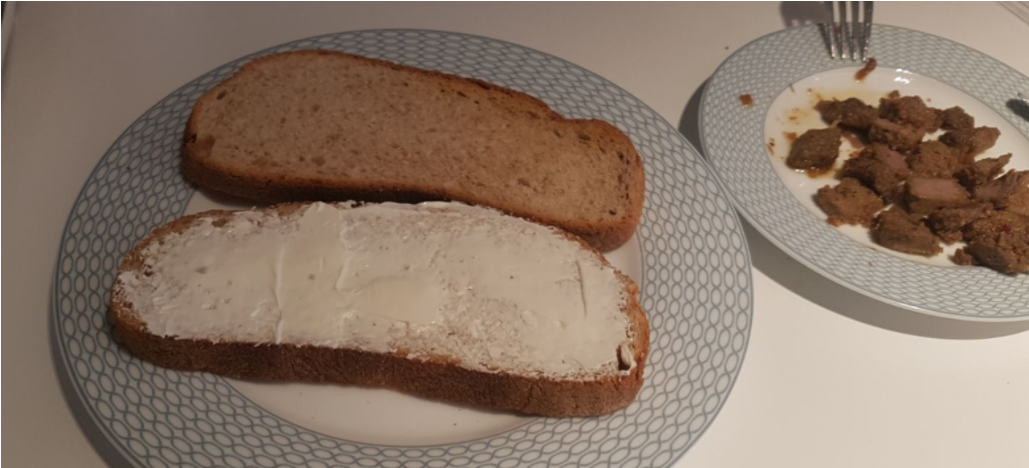 2- Ciğerleri ufak ufak doğrayıp, 1 dilim ekmeğe krem peynir sürdüm.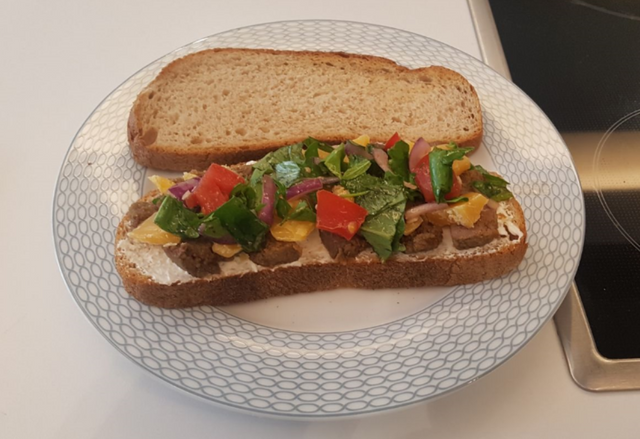 3- Bu tostta gördüğünüz bütün sebzeler ve otlar aslında öğlen salatımızdı (tereotu, roka, domates, soğan, nane). Ben bunları tosta koyarak tostu daha farklı lezzetlerle harmanlamayı tercih ettim.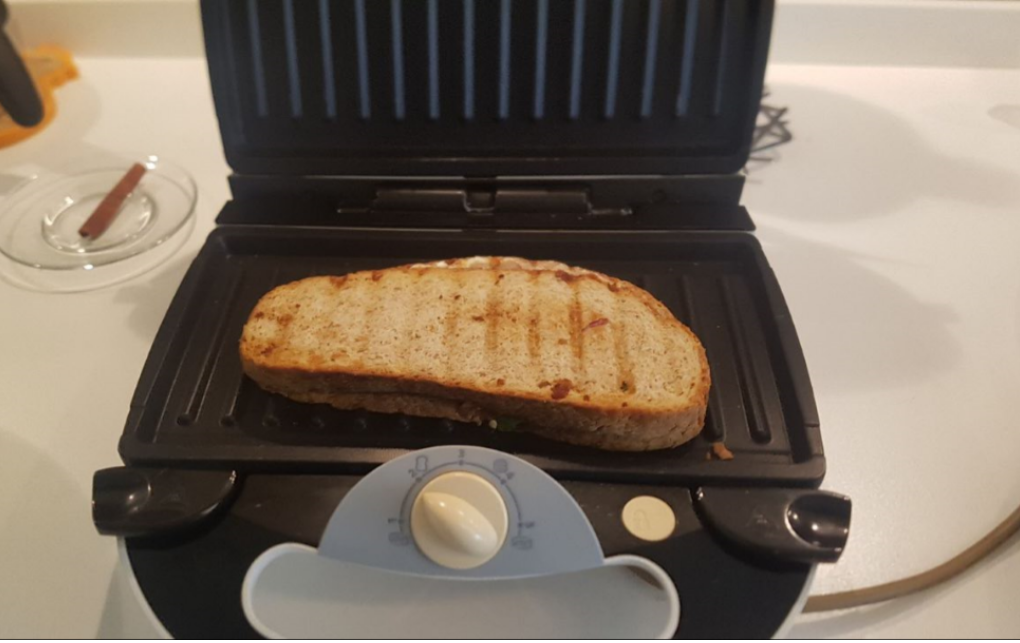 4- Son olarak da bileşimimi tost makinesinde 7-8 dakika boyunca, ekmekler kızarıp peynir eriyinceye kadar ısıttım.
**Bu yazıda gördüğünüz bütün resimler benim tarafından çekilmiştir, tarif de deneysel bir tost tarifidir. **