Cook With Us Week #34- Secret Santa
I can't believe it's already the end of season 3 for @cookwithus. I was thinking who should I pick for my Secret Santa but I could not come up with just one name. Over the course of joining Steemit and @cookwithus, I have been greeted by the most kind and talented people. I have met many friends that inspire me weekly with their knowledge and creativity so I thought I would dedicate this post to the community of steemit. Since it's the holiday season, I thought I would make a chocolate hazelnut cherry meringue cake.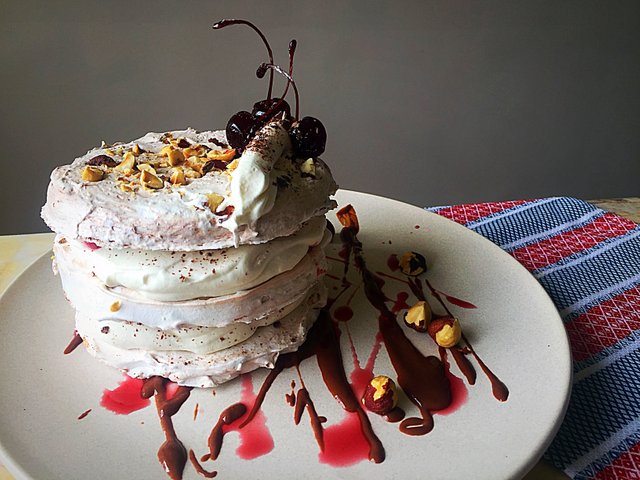 Meringue
150g egg whites
325g confectioners sugar
1/4 tsp cream of tartar
1 tsp vanilla extract
Place the egg whites with the cream of tartar into a mixing bowl. Using the whisk attachment, whisk the egg whites until frothy. Slowly add in the confectioners sugar and whisk until the egg whites are stiff peaks. Mix in the vanilla extract.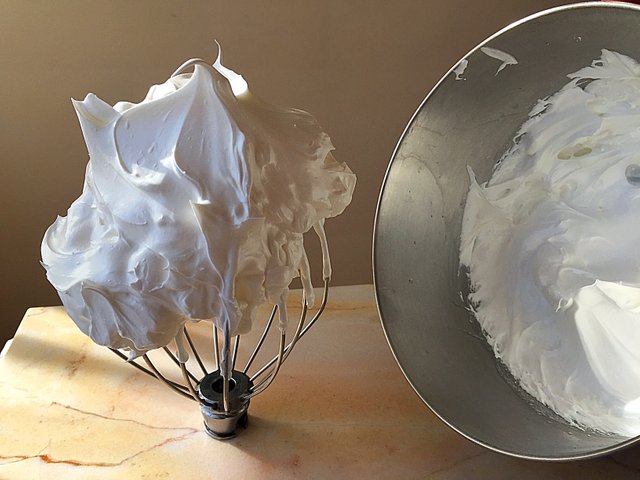 Melt 50g of bittersweet chocolate and drizzle into the meringue.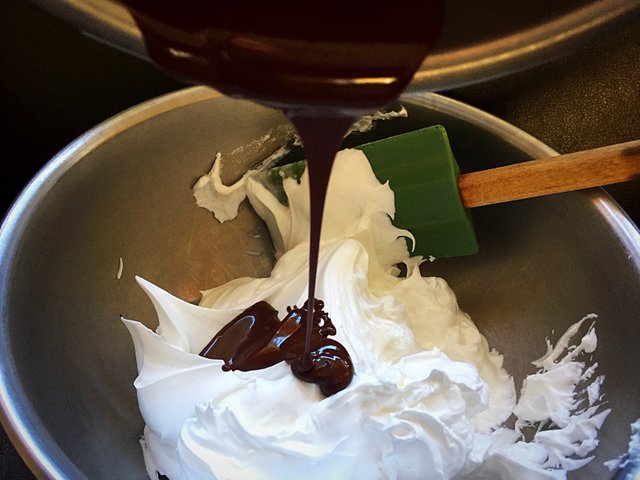 Fold in the chocolate. You want to leave streaks of chocolate in the meringue.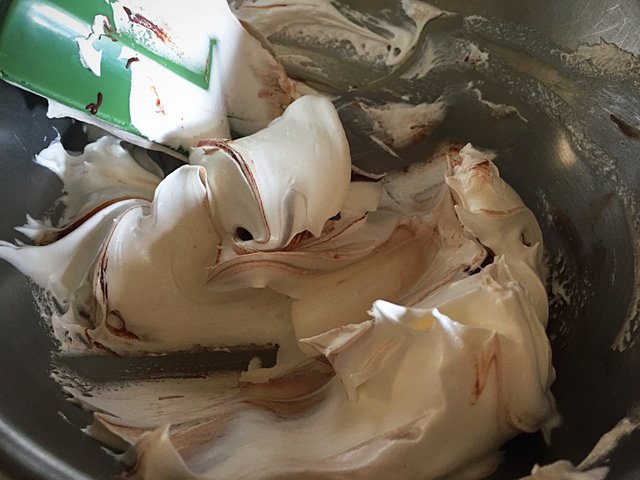 Spread the meringue on parchment paper. The circles should be 1/4" thick. To help me make the same size discs, I trace circles on the parchment paper and flip it over to use as my guideline. Sprinkle some chopped hazelnuts or any nut of choice. I like to place my meringue in a dehydrator set at 200 degrees F. You can also place them in a 200 degree F oven to dry them. It should take about 3-4 hours depending on the thickness of your meringue discs.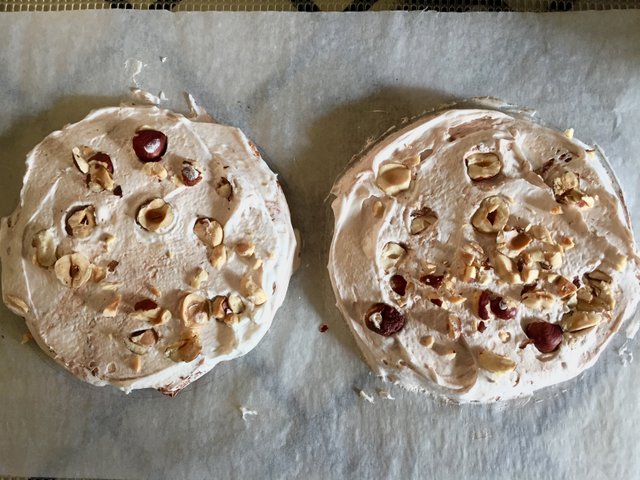 To finish the dessert, I whipped some heavy cream with a touch of powdered sugar and some vanilla extract. Place a large dollop of cream on top of a meringue disc. I add some amarena cherries and grated chocolate. If you can't find amarena cherries, you can use berries or frozen cherries.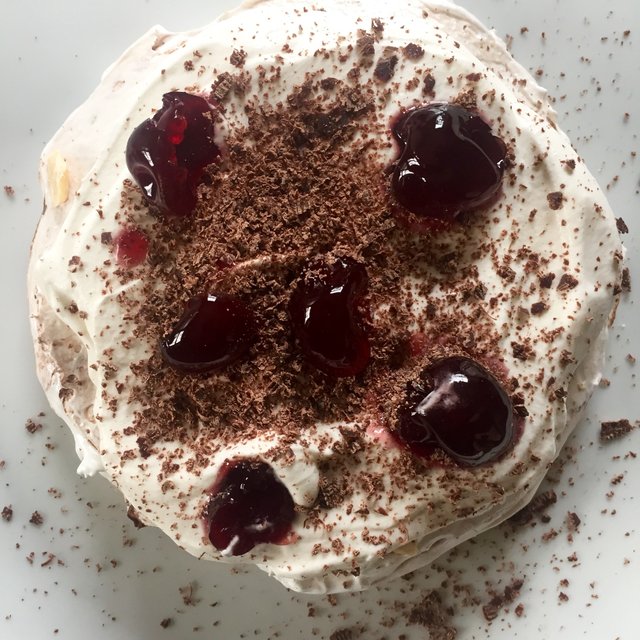 Thank you
@chefsteve
,
@pandamama
and
@offoodandart
for another fun and exciting season. I am lucky to be part of this community, Happy Holidays to all!