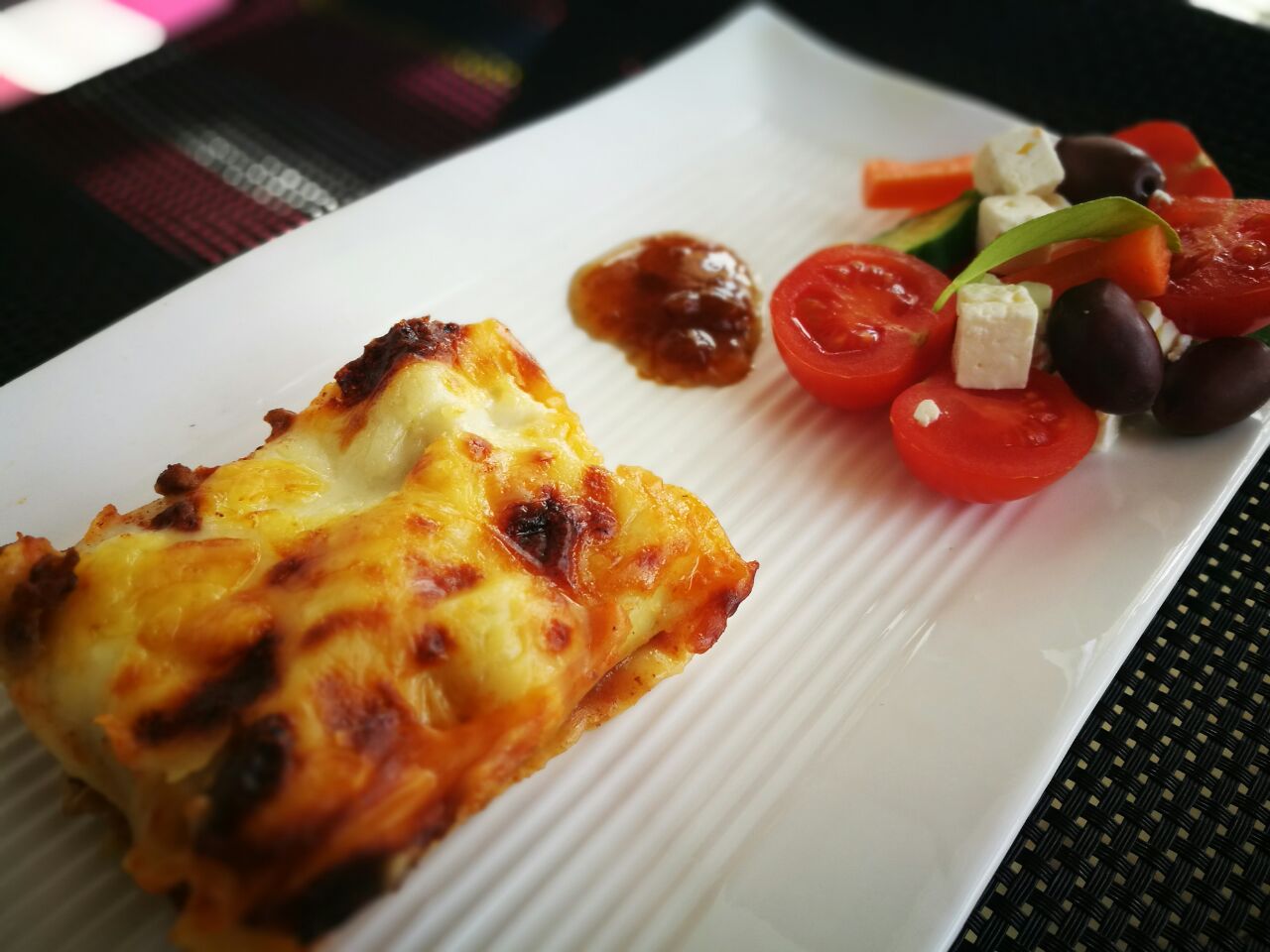 My lasagna is special because of my love for rich tomato flavours and the fact that my dads grandparents on the one side were Italian so I guess cooking is in my blood:) I have made this dish for my family in Cape Town, close friends in London and my new family in Cyprus, all of who loved it.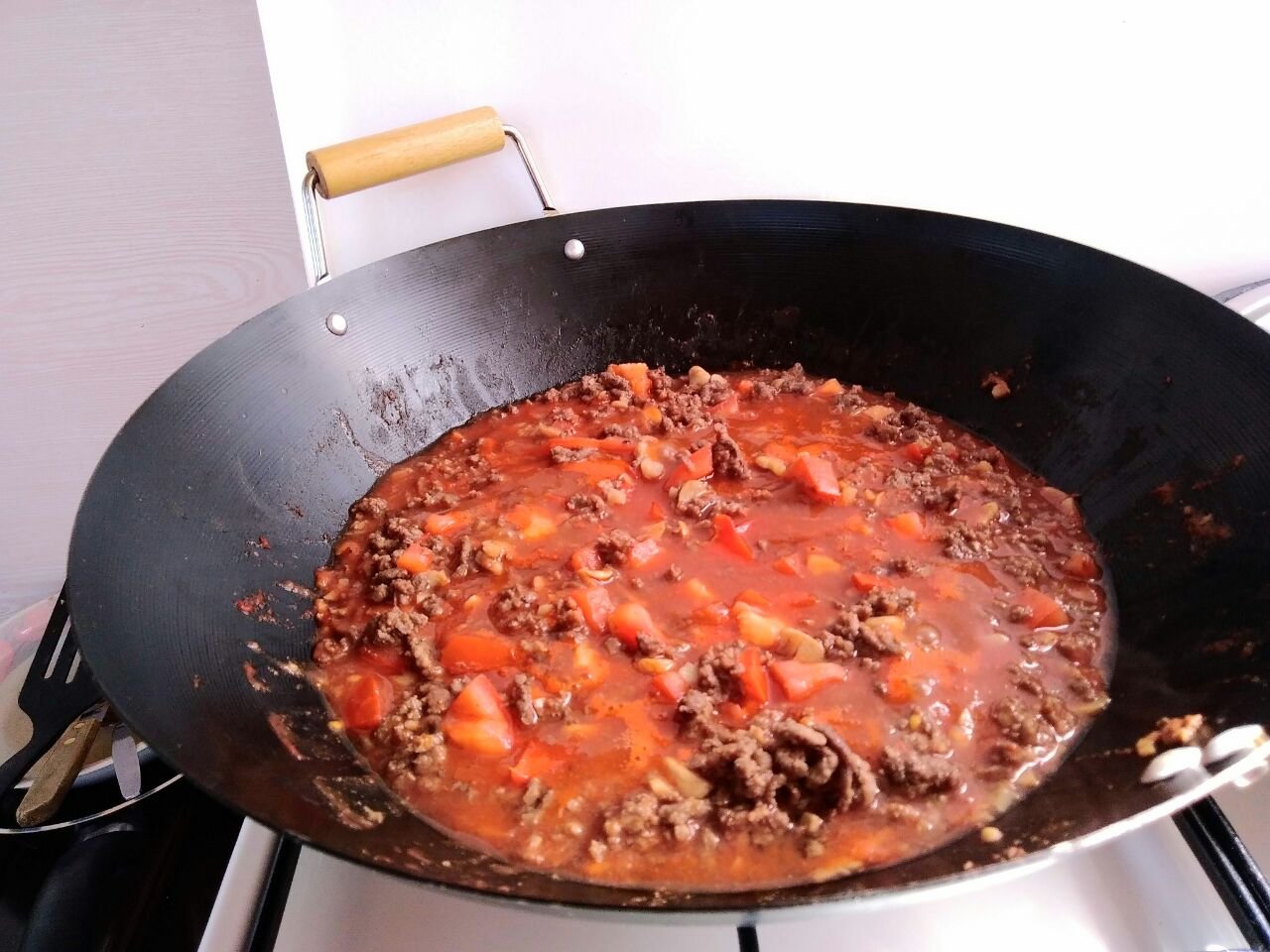 Firstly I slice white button mushrooms into tiny pieces and pan fry them using a small amount of olive oil. Secondly I chop fresh tomatoes up and do the same until they are nice and soft. I'll keep both ingredients aside whilst I cook the lean steak mince in a bit of boiling water until cooked. I add a small amount of salt and pepper then transfer the mince and mushrooms to a large wok and simmer on low heat.
For the sauce, I use a small tin of tomato paste and mix it with a cup of water. Add the tomatoes and the paste to the mince and mix together with a table spoon of mrs balls chutney (another South African delicacy), a table spoon of apricot jam and tomato sauce if you like:). At this point I will have a little taste and assess whether to add more chutney or tomato sauce but it should taste delicious.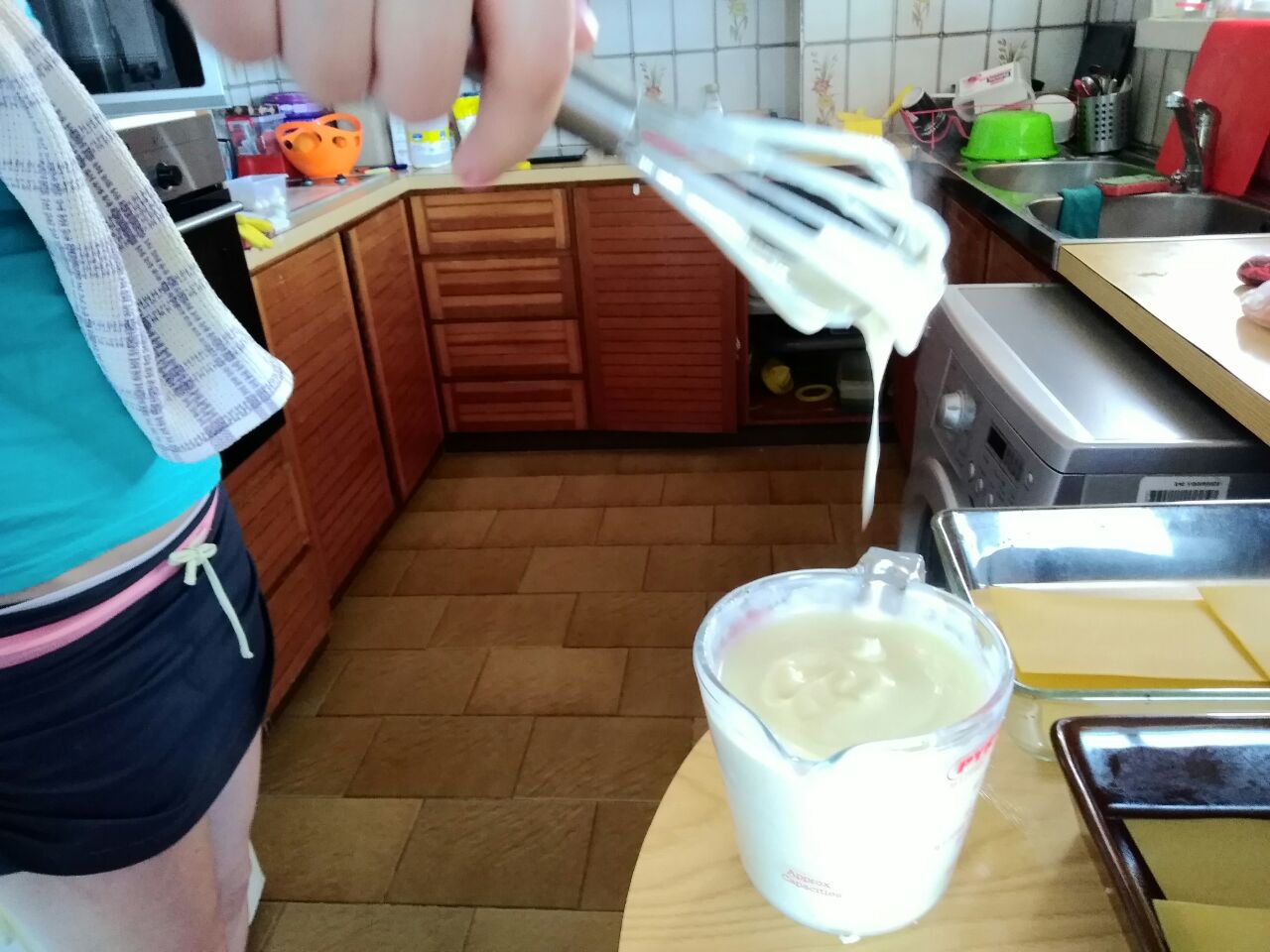 Now onto the cheese sauce. In South Africa we use Maizena cornflour to make the white sauce, but in Cyprus I could only find normal cornflour which worked just as well. I used a 1ltr glass measuring jug, added about 750 mltr of milk and microwaved until the milk started to boil. I then added the cup of cornflour mix, microwaved again until until thick and creamy. Then I add grated cheese and voila.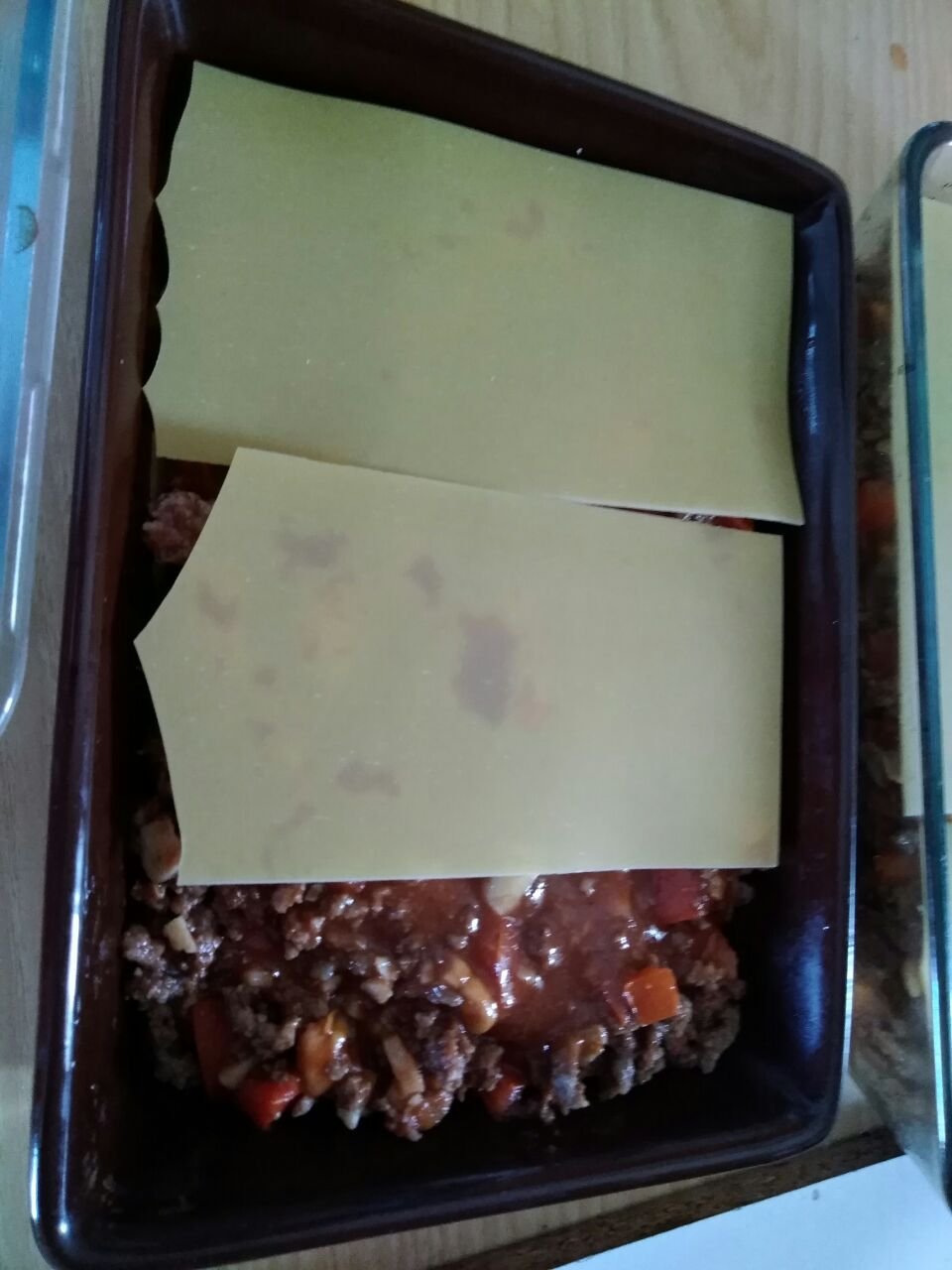 I greased two medium size oven dishes (or you can use one large) with cooking spray. I then added two layers of lasagna pasta and mince sauce topped with cheese sauce.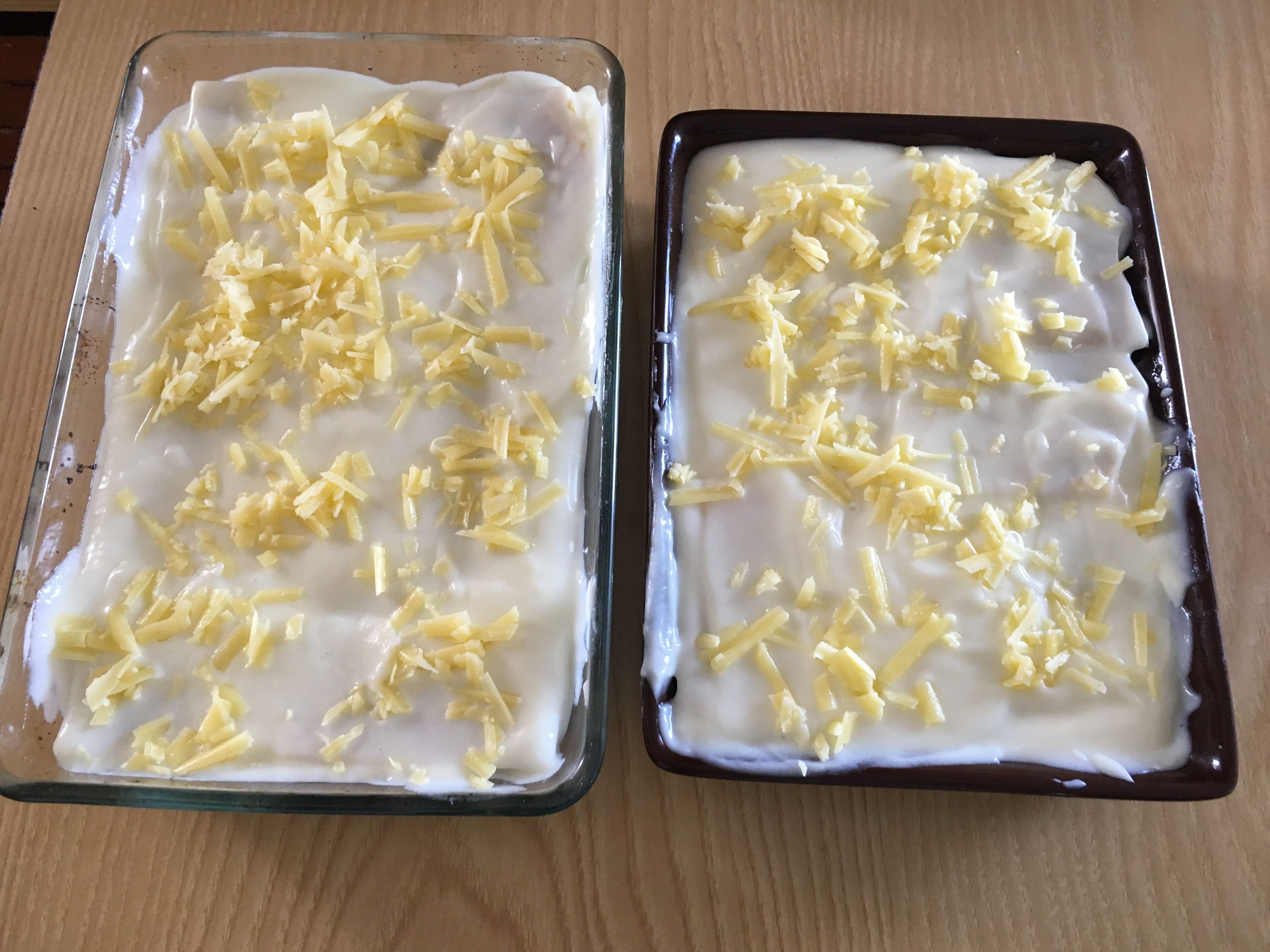 Sprinkle with more grated cheese and bake in a fan oven for 30-40 min on 180 degrees.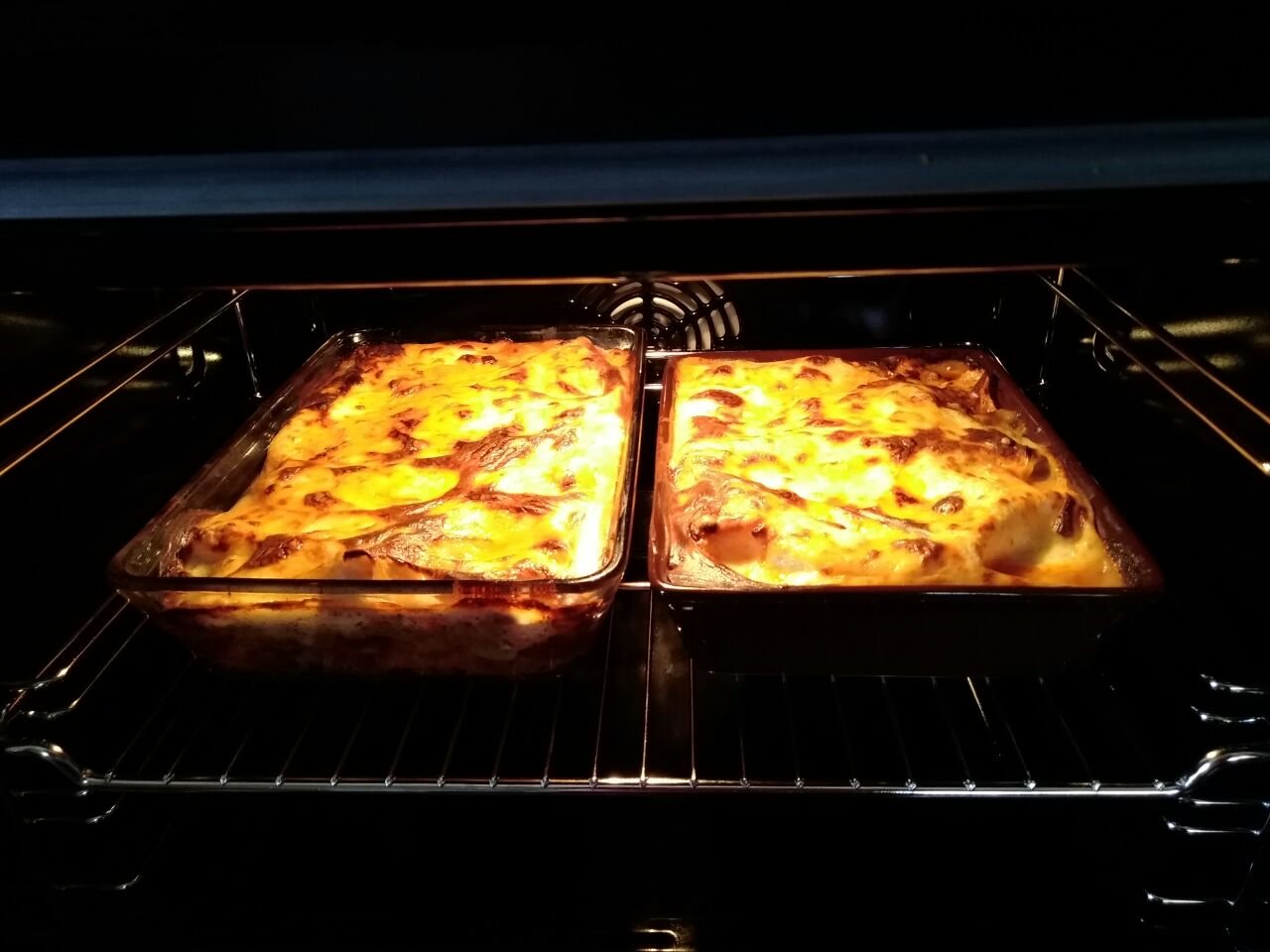 Serve on its own or with a salad and enjoy :)
Thanks to @pandamama and @jacklimberis for photographing my dishes xx
Thanks for reading:)
@lesbento