So inspired by the entry made by @foodforsoul
We had some micro herbs in a salad the other day so I decided to try them out in my ice tray - the result was really lovely. Very excited to use them in a cocktail.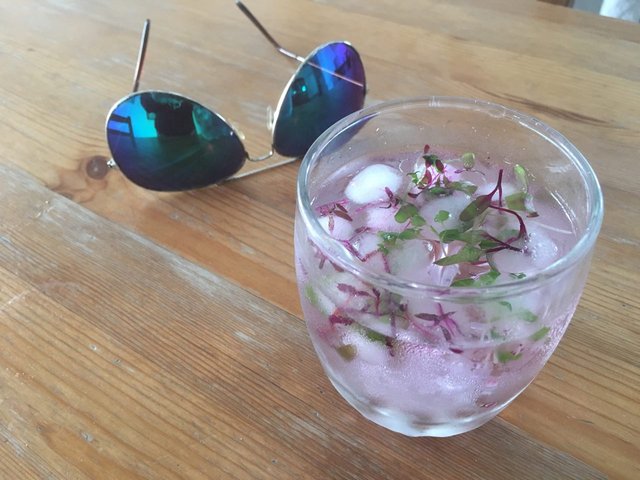 I discovered from @offoodandart that the red ones are called amaranth - have no idea what the others are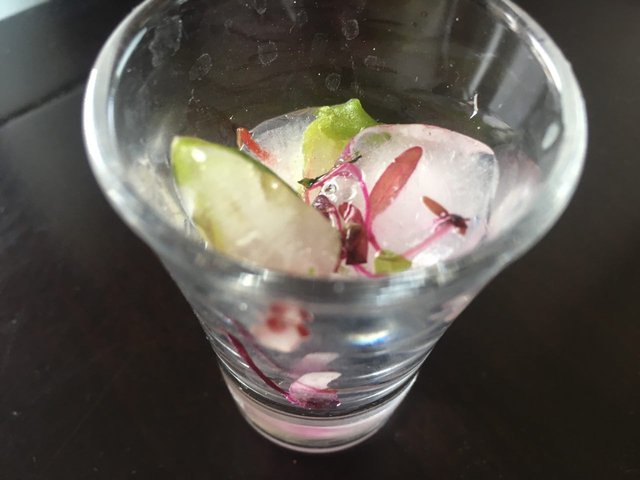 All ready for a cocktail or shooter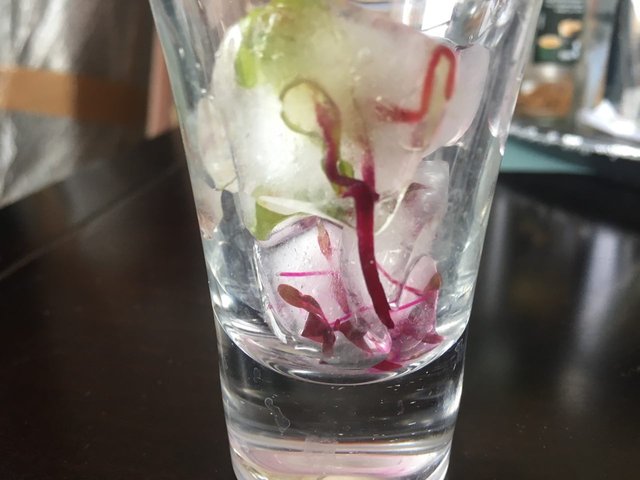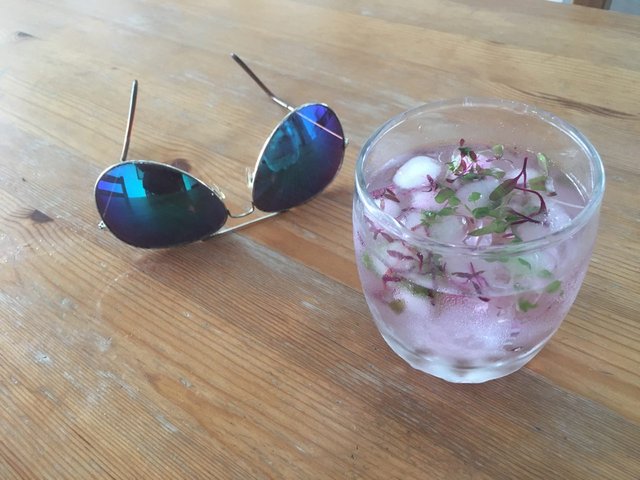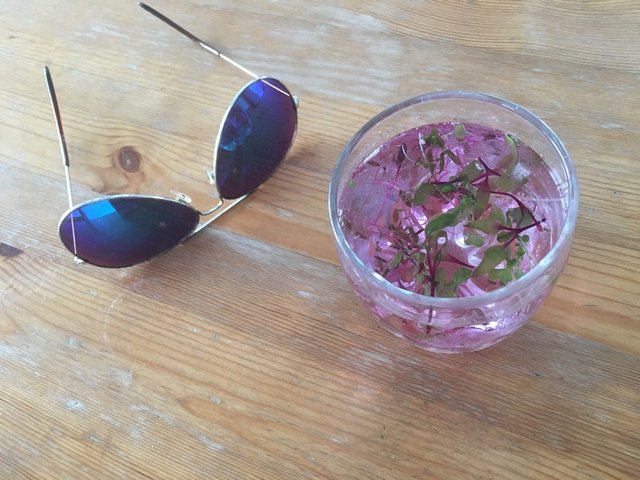 Loved the way the water started turning pink - it was so pretty!!
This opens up the door to experimenting with all sorts of fruits and vegetables and although Christmas is going to be cold for us - a few fancy ice cubes will still look good in the water.
Hope you enjoy!!