And here it is - the prize won by @foodforsoul after 3 weeks of presenting wonderful recipes for the competition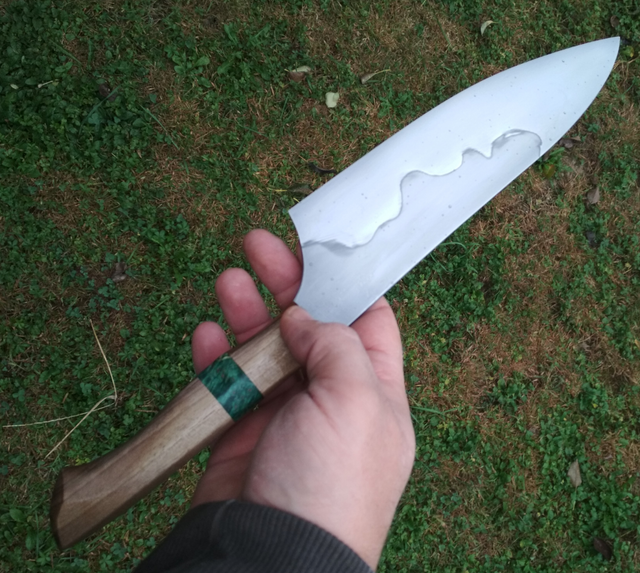 Only a week to go until we start again. Watch our posts for any updates and changes that we may make to the competition
Have a look at @docsmith latest post-https://steemit.com/cookwithus/@docsmith/my-knives-cook-with-us-contest - and please show some love and give him some support
We are also keeping our eyes and ears open for platforms to showcase our wonderful artists
https://trybe.one/introducing-whatscooking/
Please post during this break and keep in touch with one another. This has been the most uplifting time - seeing all of our contestants supporting one another and making meaningful comments.
@atmemestable was going through a tough time with a Hurricane in her area. Read her wonderful entry and you'll understand why it was such a difficult time for the judges. The level of expertise was phenominal. @lizelle also presented us with magical recipes for this competition and almost from the beginning of @cookwithus
Once again we received a donation from @sneaky-ninja and very grateful that this helps us keep going and being able to reward our wonderful community.
We have entrants from all over the world and that is also so satisfying.
Acknowledgements
Thank you
@sneaky-ninja
for your ongoing generous support.
Thanks for the delegation of 50SP from
@goldendawne
who runs a weekly curation program and has acknowledged several of our contestants already. This is a very much appreciated delegation.
Thank you to
@curie
for voting for our wonderful contestants. This is a great privilege for us to see their posts being acknowledged.
@zord189
gave an interesting new sponsorship called Steem Basic Income, to
@cookwithus
winner
@birdsinparadise
.
@birdsinparadise
has a lifetime vote from Steem Basic Income to encourage her to keep posting. This generous sponsorship was in addition to the weekly 5 SBD award for first place. Thank you
@zord189
!
There were many people that helped us to get this competition up and running. We would like to say a BIG thank you to them all and express our sincere gratitude for their contributions.
Please show your support for @aggroed by voting for him as a witness.
Thanks to @docsmith for the generous donation of a beautiful custom-made knife specifically crafted for Cook with Us.
We are delighted with the caricatures made for us by @bazbiscuit. Thank you Barry!
@jacklimberis made our banner and gif for us. Thank you Jack - we really appreciate all the hard and beautiful work!
Thank you @edenmichelle for making the youtube video for us. A huge thanks as well to @leelektrik for creating our logo.
Thank you VIEWLY for the View Token prizes that we will give to our contestants who make a little video of their recipes.
Please follow @goldendawne,@DocSmith, @jedau, @zord189, @jznsamuel, @sneaky-ninja, @jacklimberis, @bazbiscuit, @edenmichelle, @theywillkillyou, @world5list, @world-travel-pro @leelektrik and @heyitshaas. We hope to add to this list of supporters of our competition. If you would like to be a supporter of @cookwithus, please contact us. We would love to hear from you.