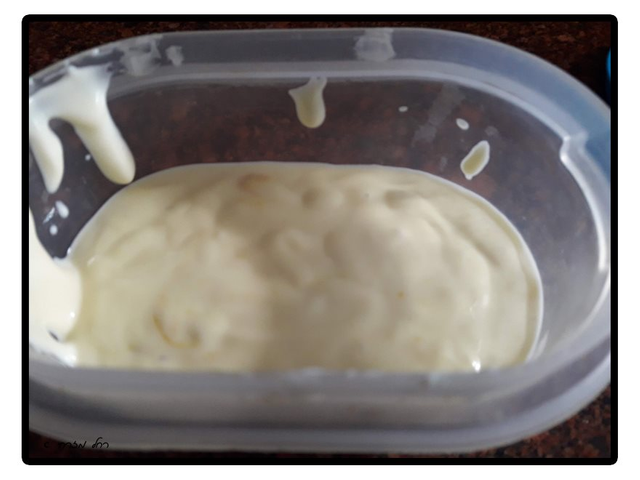 After many attempts and failures I came to the forum ' Man and his fellow ' Posted by shosh 356 , 26/3/18 .
Recipe:
Egg
cup disposable walnut oil (canola / soybean legume eaters. Not Zeit!) Add 3/4 cup canola oil,
a teaspoon of sugar
½ teaspoon salt I put a quarter of a teaspoon is enough
spoon half of lemon juice (absolutely no canned bottle. Only fresh lemon A huge difference in taste
I added a teaspoon of mustard
to put everything in the dish, put in a blender stick (just stick.Not anything else that's a recipe secret! Shhh did not find out)
Run and within a few seconds there is mayonnaise ready.
Invest and continue to mix well with the good blender and thus make it harder.
Be careful not to enter water. A drop of water can cause mayonnaise not to catch.
Put the blender deep in the pan, the initial mixing of the oil and the egg is what makes it catch.
If the mayonnaise did not catch, do not worry, do not throw it away. Prepare a new mayonnaise in a separate container, and after it has been added add the previous one.
You can change the taste according to your taste.