Lentil soup with chicken
Lentil soup with chicken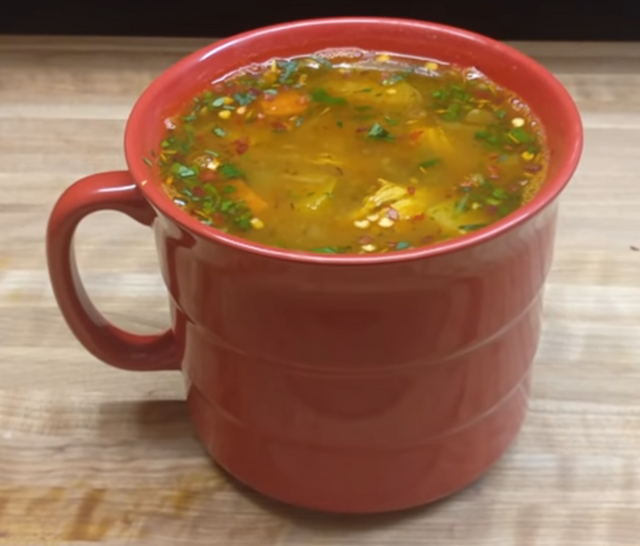 Ingredients
1 whole chicken breast;
salt - to taste;
3 liters of water;
2 onions;
1 dried bay leaf;
500 grams of red lentils;
2 tablespoons butter;
2 medium carrots;
1 medium tomato;
3-4 cloves of garlic;
ground chili - to taste;
seasoning for chicken - to taste;
a handful of any crackers.


Cooking


Boil the breast in salted water with the addition of 1 onion and bay leaf until ready. It takes about 30 minutes. Take out the chicken and remove the onion and laurel. Put the lentils in the broth, bring to a boil and cook on medium heat for 15–20 minutes.
In the meantime, melt the butter in a pan and put the raw onion, carrot, tomato and garlic, cut into medium pieces. Salt and cook under a lid for 10 minutes. Remove the lid, add chili and chicken seasoning and fry for another 5 minutes.
Put the zazharku in a pan with lentils. Season with salt, stir and boil for a couple of minutes. Season the soup with a blender and serve with chicken breast pieces and crackers.


Thanks for a view,
Upvote and Follow @techmax for more.