Baked beetroot falafel: So Vegan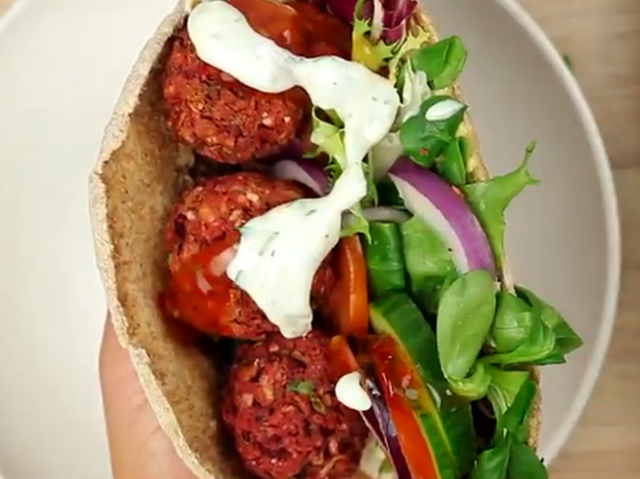 Ingredients
1 beet;
170–200 g of boiled or preserved chickpea;
1 clove garlic;
2 tablespoons tahini (recipe tahini is in our article );
1-2 tablespoons of flour;
a few sprigs of parsley;
1 teaspoon cumin;
salt - to taste;
ground black pepper - to taste.


Cooking


Put chopped beetroot, chickpea, garlic, tahini, flour, chopped parsley, cumin and chop into the blender bowl. The mixture should not be pasty.
Season the mass with salt and pepper. Make small balls out of it and place it on a baking tray covered with parchment. Bake at 200 ° C for 30 minutes.


Thanks for a view,
Upvote and Follow @techmax for more.