Avocado Pie with Salsa Sauce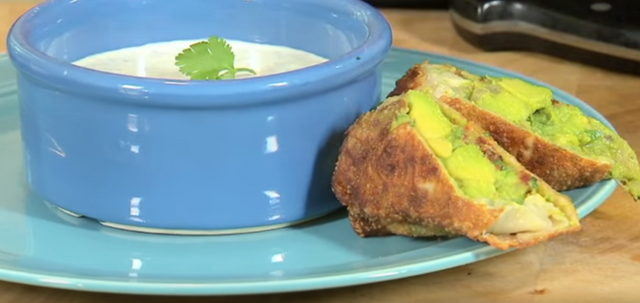 Ingredients:
500 g puff pastry;
1 large avocado;
100 g cream cheese;
100 grams of salsa sauce;
salt, pepper - to taste;
1 egg.


Cooking


Roll out the dough as thin as possible and cut it into squares with a side of 10-15 cm.
On half of the resulting pieces, put one tablespoon of sliced ​​or mashed avocado , a teaspoon of cheese and a teaspoon of sauce. Salt and pepper.
The remaining blanks cover the filling and seal the edges of the dough. Grease the patties with a beaten egg and bake for 15–20 minutes at 200 ° C.




Thanks for a view,
Upvote and Follow @techmax for more.