Now that things have all gone back to "normal" or maybe better to say "back to the usual routine" I am able to concentrate on my cooking posts along with my family diary posts.
Today I experimented a little, trying to make simple hash browns and to decorate them so that the children enjoy them!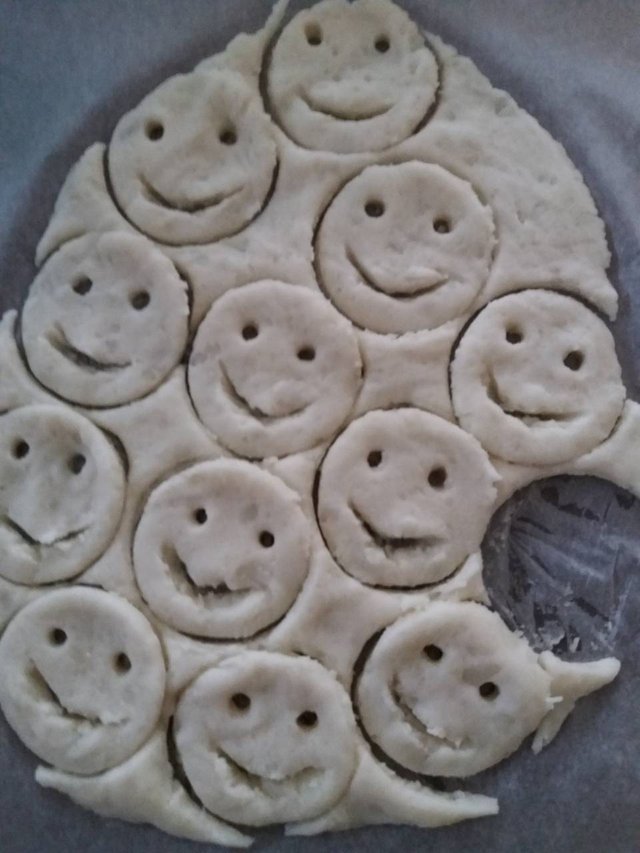 I think this photo gives an idea of where I was going with my "experiment"!
Here is my simple hash brown recipe:
Ingredients
6 boiled potatoes
1 teaspoon of salt (maybe half a teaspoon if you don't like things salty)
4 tablespoons of flour
cooking oil (to fry in)
Step 1
Boil your potatoes and mash them up.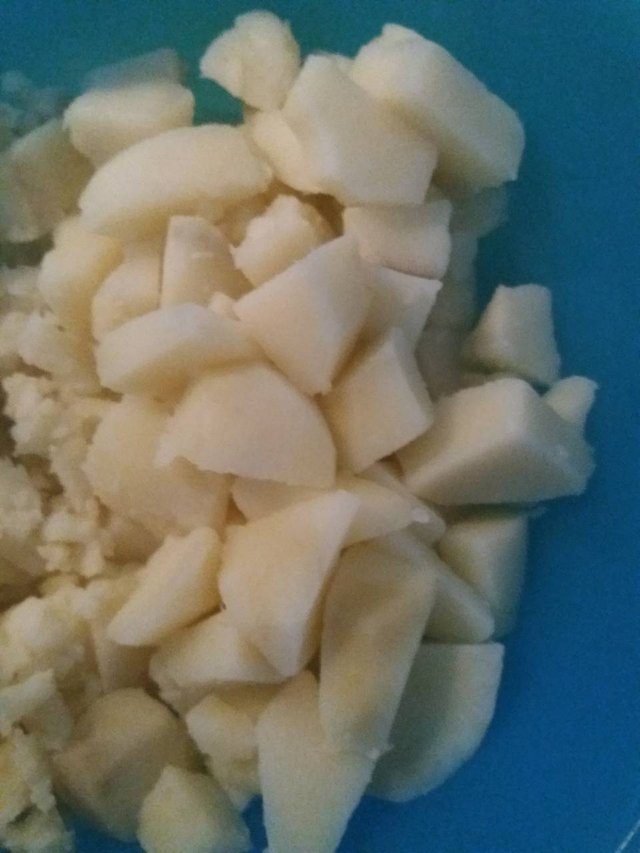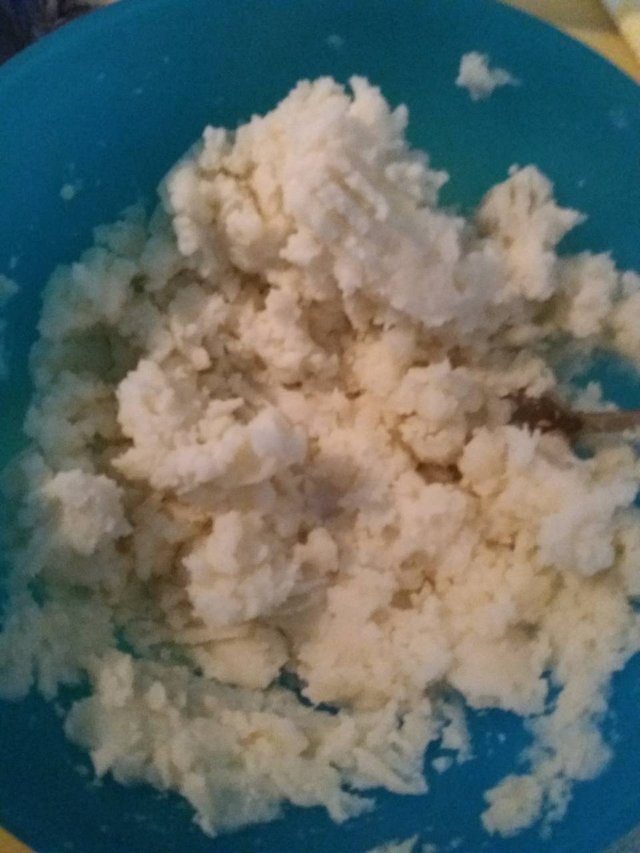 Step 2
Add your salt and flour and make sure to mix it all up well. Mix with a spoon, not a mixer.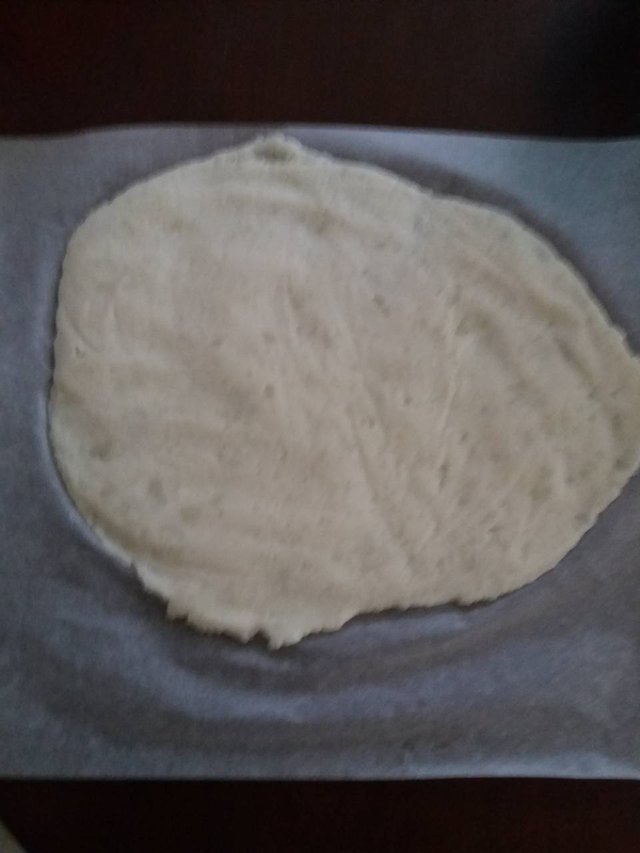 Step 3
Spread the mix (dough) and then with a drinking glass cut out circles.
Cut smiley faces into them, make the holes a little bigger than what you see here in the photos.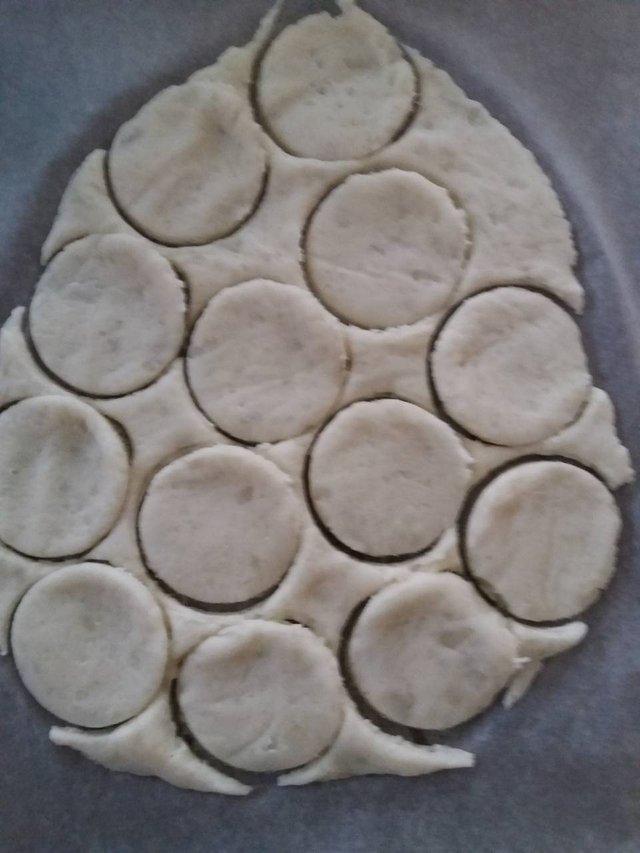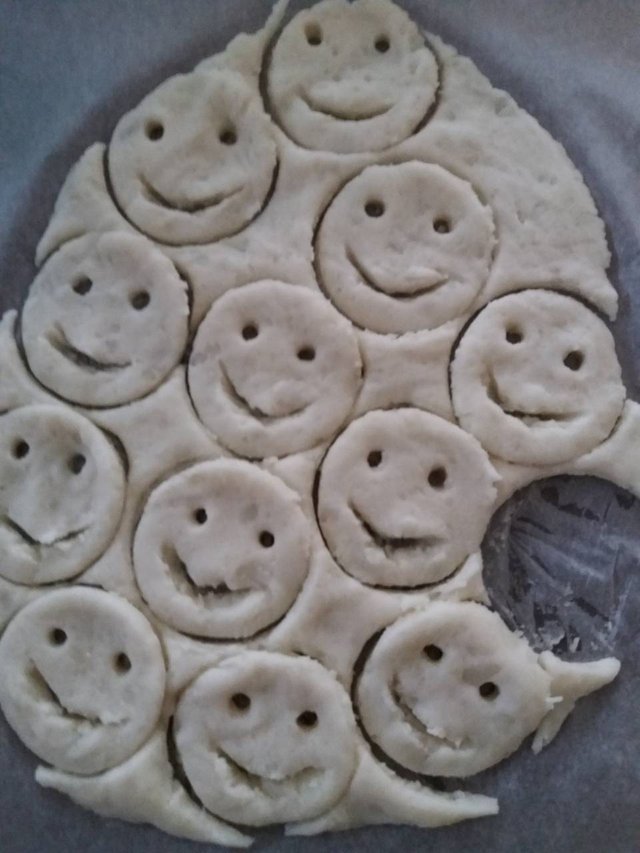 Step 4
Fry in oil until they are golden brown.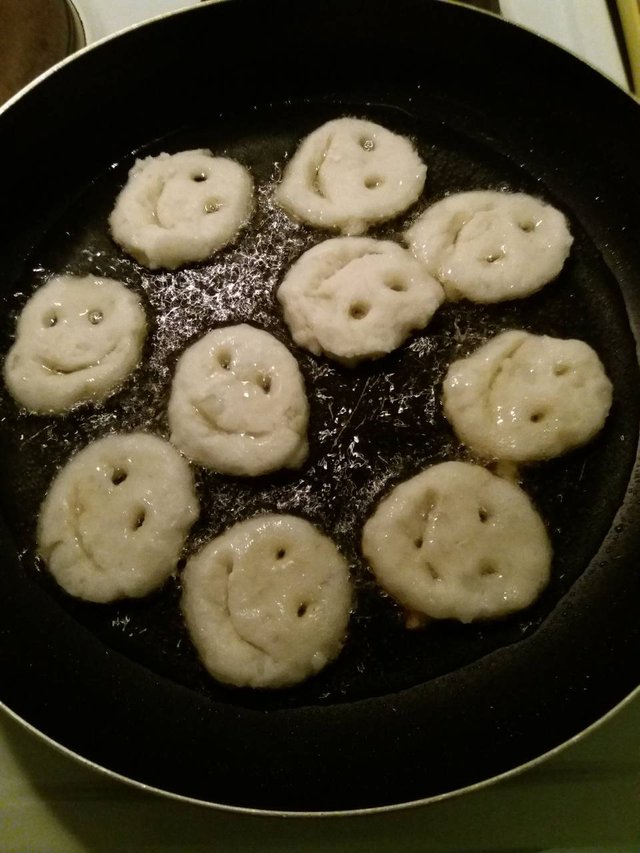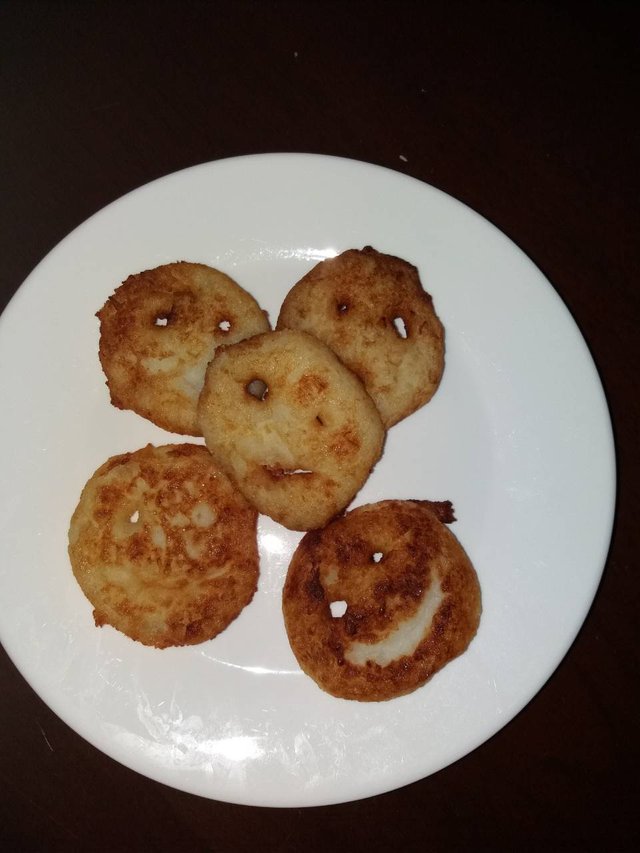 This may not be a typical recipe for hash browns, like I said, I experimented a little and made them "interesting" for the children.
Nothing was left over, so I believe that they liked it.
I hope you liked my recipe, simple and quick to make.
Thank you for reading.