Vegetarian rassolnik with rice: Recipe
Vegetarian rassolnik with rice
Traditional sour-salted tender taste, but without meat. Suitable for fasting.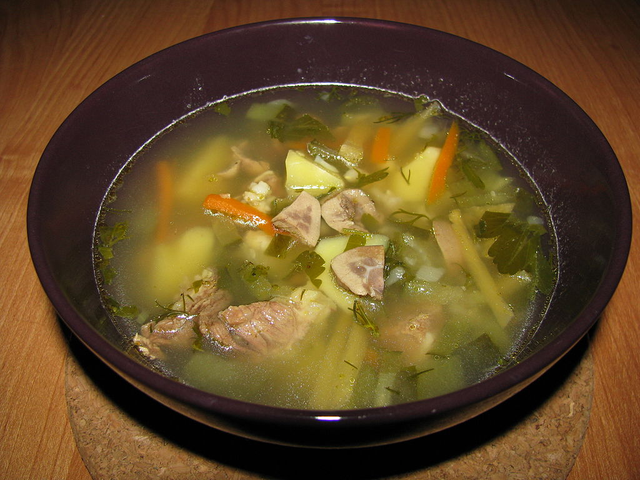 Image source


Ingredients
2 liters of water;
½ liter of brine;
4 potatoes;
3 tablespoons of rice;
1 carrot;
1 onion;
3 salted cucumbers;
3 tablespoons of tomato paste;
1 bay leaf;
3 tablespoons of sunflower oil;
Salt and black ground pepper - to taste;
a bunch of parsley and / or dill.


Preparation


Boil and lightly season with water. Pour the pre-washed rice, and after five minutes - the potato cut into strips. If the potatoes quickly boil, then ten. For greater satiety, you can add canned or pre-cooked beans.
Peel and chop onion, rub on a coarse grated carrot. Send half of these vegetables to the soup, and fry the other in vegetable oil. When the onion becomes clear, add the cucumber and tomato paste cut into thin strips. Stew for five minutes.
When the potatoes are cooked, put the roast into the soup. Cook for another 5-7 minutes over low heat. At the end, add brine, bay leaf, chopped greens and pepper. If necessary, season with salt. After five minutes, remove from heat.
---
Thanks for following. Hope you like the article.