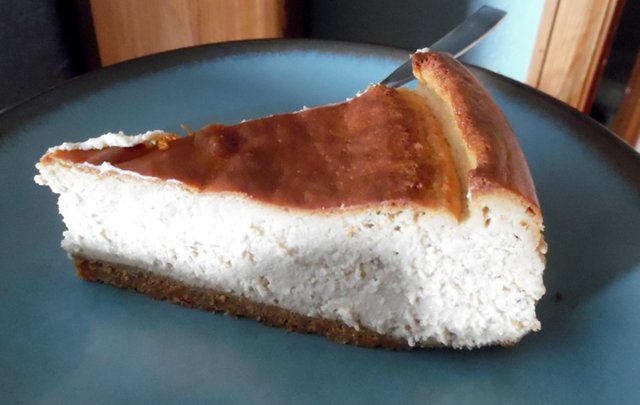 Mmmm. Honey Banana, that one!
I was out with my husband for a shopping fix recently. No big deal right? It was for me. I've been stuck at home lately, dealing with crisis level health issues. This was about a week ago, the trip out. I'm still unpacking my loot, cleaning it up and putting it away. If you know me, then you know that my definition of 'fun shopping' means a visit to a local thrift store! AKA Treasure Hunting. I was on the watch for some new dinner plates, since we've lost so many of them over the last couple of years to breakage and loss. The holidays are coming up and we needed more plates to entertain.
Guess what? I was totally surprised at a new cheesecake pan. New to me, that is. You know. Classic, false bottom, springform traditional cheesecake form pan. Did I find it, or did it find me? These are kindof hard to find in that, most people wouldn't really know what they are unless you are into gourmet cooking. Which is why I am thinking, that it took so long for one to appear on the scene. That's the most fun. When you let go and forget what it was you were looking for and then it manifests. With thrift stores, anything is possible.
WOO HOO. Is all I can say.
So I was thinking about posting today, something easy and fun vs. the usual heavy writing I tend to be about. I thought of my blog title and I remembered that it says I'm a Cheesecake Cullinarian. Among the other things. So in the spirit of realizing that I can now start planning for my next masterpiece (its a process! call it, 'Zen and the art of cheesecake'), I thought I would set up this silly little missive.
mis·sive
/ˈmisiv/
noun
noun: missive; plural noun: missives
a letter, especially a long or official one.
"he hastily banged out electronic missives"
Synonyms: message, communication, letter, word, note, email, memorandum, line, communique, dispach, news.
(from Google)
So I don't really have a lot to say about this at the moment, anything new. But I thought I would list my accomplishments over the last, about two years? What I've posted here on Steemit. To set the mood.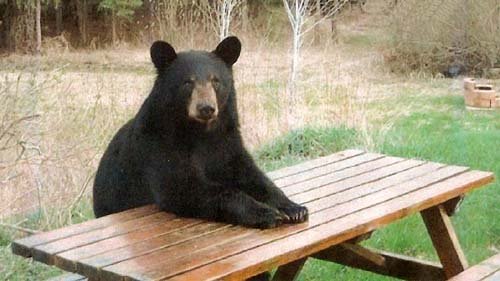 (Do bears like cheesecake?) Hm...
My last cheesecake!! 8 months ago. Really? I can't believe its been that long!
A New Cheesecake Adventure
https://steemit.com/cooking/@mymoontao/honey-banana-cheesecake
Easy Gluten Free Cinnamon Rolls (kindof, sneaking this one in here)
https://steemit.com/life/@mymoontao/easy-gluten-free-cinnamon-rolls
Cheesecake Lovers Unite
https://steemit.com/food/@mymoontao/cheesecake-lovers-unite
This was my original Steemit introduction post, from two years ago.
Stars, Food and History. What do they have in common?
https://steemit.com/introduceyourself/@mymoontao/stars-food-and-history-what-do-they-have-in-common-my-introduction
Here's one. No cheesecakes in this one but it is about cooking and food.
It says I wrote this 'last year'.
Am I a vegetarian, or not?
https://steemit.com/life/@mymoontao/am-i-a-vegetarian-or-not
Then there's this one, from 3 months ago.
Diet for a Small Planet
https://steemit.com/life/@mymoontao/am-i-a-vegetarian-or-not
I am way behind on my writing plan, which includes a plan for a post on making your own nutritious and delicious dog food and Part II of 'Diet for a Small Planet' (for my friend, KM). But I knew that. Looking for my old posts on this subject there aren't as many as I was thinking.
Oh well.
The possibilities are wide open!
LR 11/16/2018
Have a great day everyone!