Lazy Delicious #02 - Coconut Sugar Chocolate Mousse Cake
Looking at the tittle you might think I'm just throwing random delicious words at it but I assure you the tittle is very well founded.
For this second edition of my Lazy Delicious I decided share a quick and delicious chocolate solution for our chocolate cravings.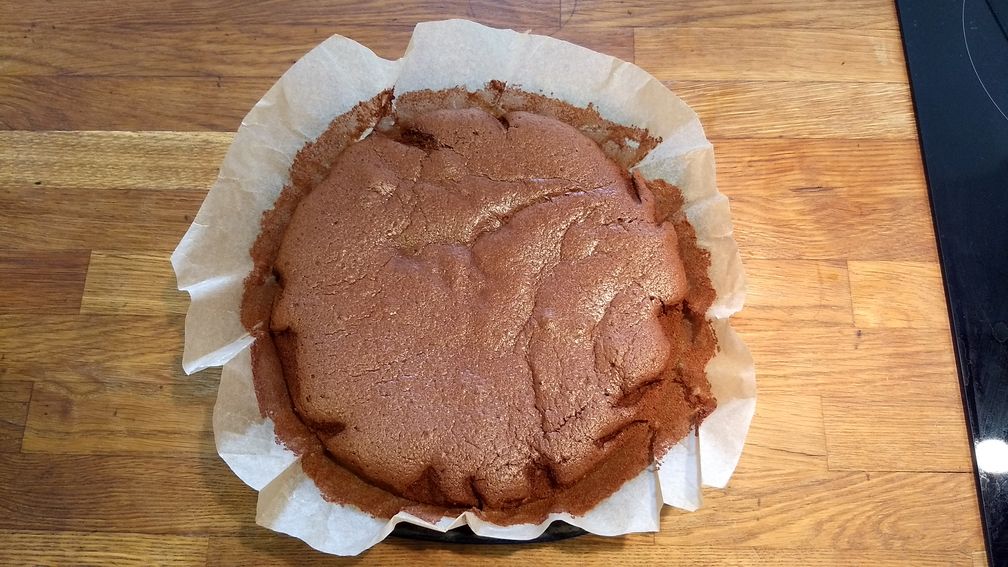 Be ware you may came to curse the day you decide to try making this at home. If everything goes as expected, you'll realize its very very easy and that you can have some premium chocolate deliciousness in your mouth in less than 20 minutes.
Consider yourselves warned :)
Here are the essential ingredients, needless to say, I recommend everything organic: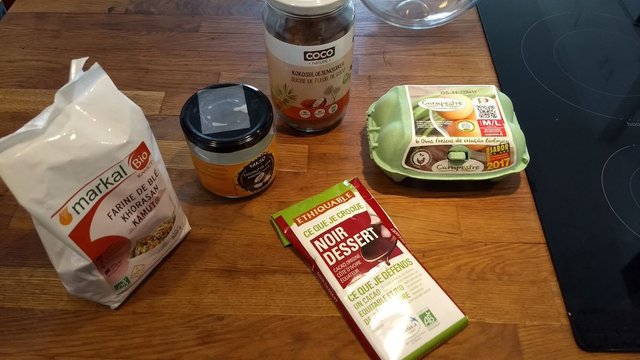 4 eggs
Half a chocolate bar ( between 40-70% cocoa according to preference or availability)
5 tablespoons of coconut oil ( this quantity is based on a liquid oil, so you should adjust accordingly if you're in a colder part of the planet)
5 to 8 generous tablespoons of coconut sugar
5 generous tablespoons of flour ( can be any cereal flour of your choice )
Optional Ingredients:
Almond milk ( to control the thickness of the blend)
Vanilla extract (to add some extra sweetness to the aroma)
Half a teaspoon of baking soda/baking powder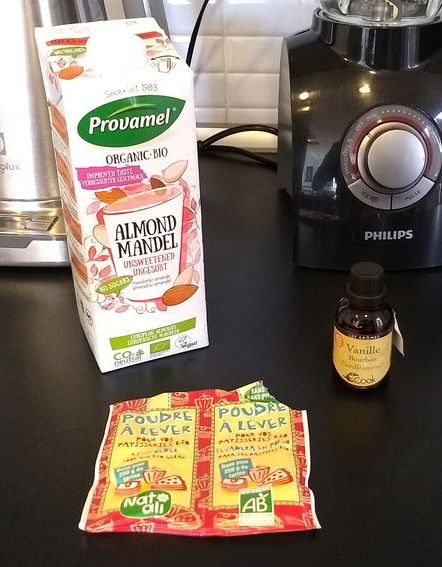 Here is all you'll need besides the cake pan: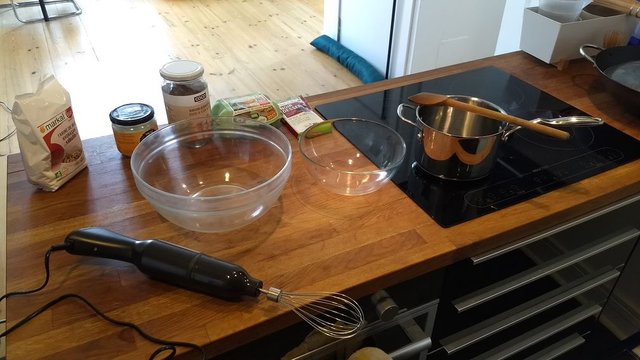 Let's get started:
1 - Break the half chocolate bar into a pan, add the coconut oil and you can add some 10 tablespoons of almond milk or similar.
Let these melt slowly at low intensity heat while you move on to step 2.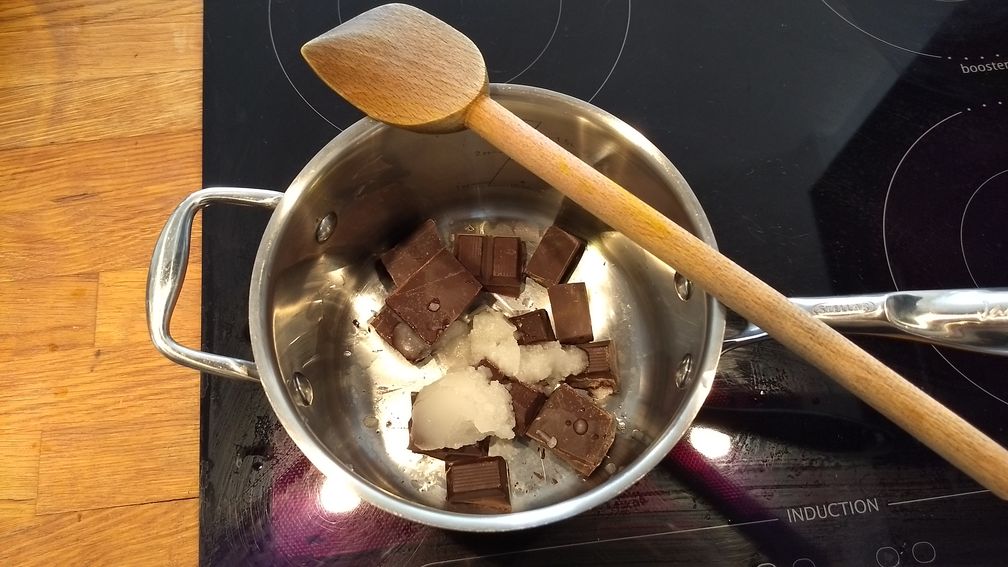 2 - Break the eggs making sure to carefully separate the yolk from the egg whites. Leave the whites aside.
When you're done have a look at the melting chocolate and stir it.
Add the sugar to the yolks and give it a vigorous stir. Personally I like to use a wood spoon and my herculean arms.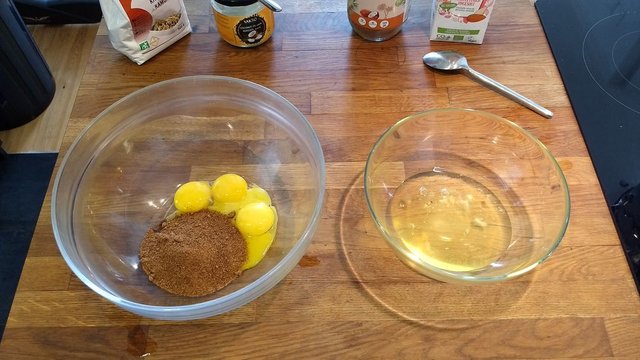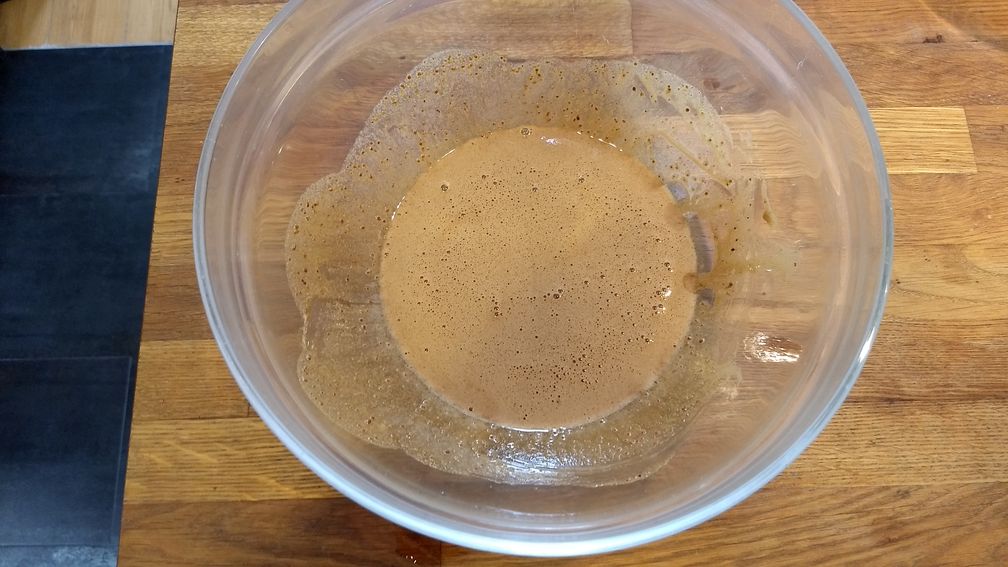 3 - By now the chocolate mix should be nice and smooth. Lets add it to the yolks and sugar and stir everything until we get a nice homogeneous mix. This is also a goo time to add a teaspoon of vanilla extract.
It's also a good time to turn the oven on so it can pre heat to 180 º Celsius.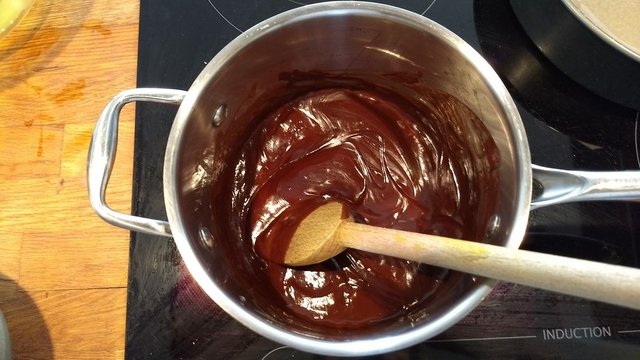 4 - Add the flour with the baking powder. Its a good idea to pre mix the flour and the baking powder so it gets better distributed through the dough.
Another vigorous stir.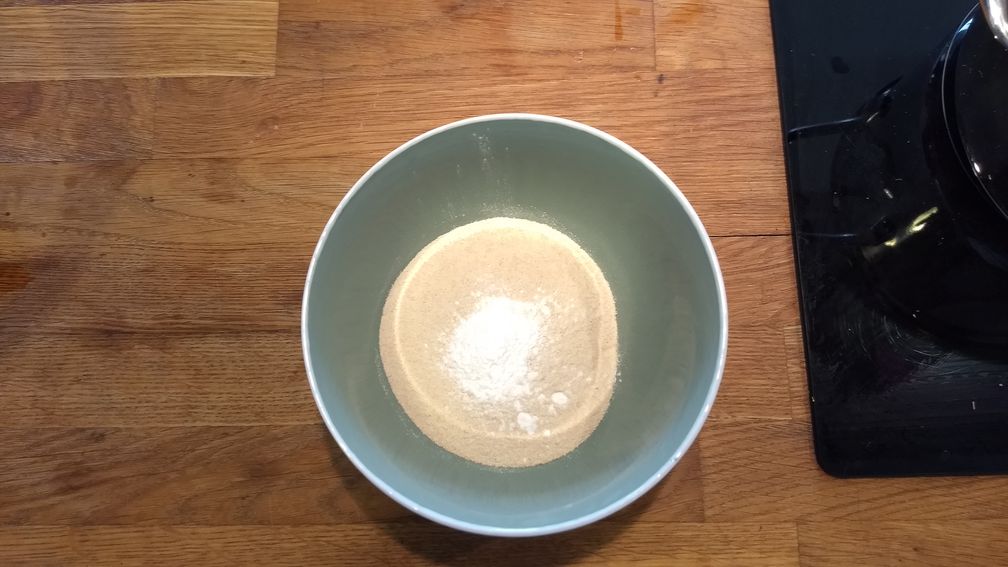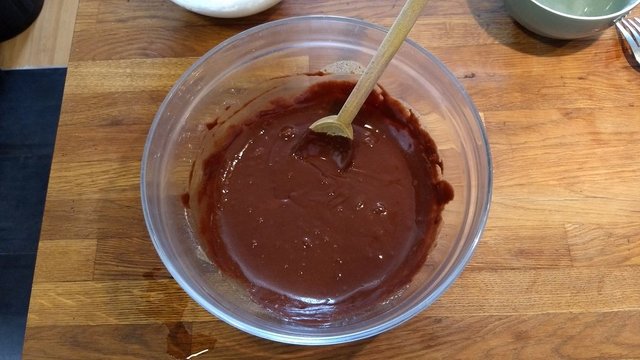 5 - Turn the whites into cream. For this I use the help of some electrical appliance to get a nice consistent result faster.
Then add this to the main mix and stir gently. You should stir just enough to get an homogeneous blend without breaking up the air bubbles we just added with the whites.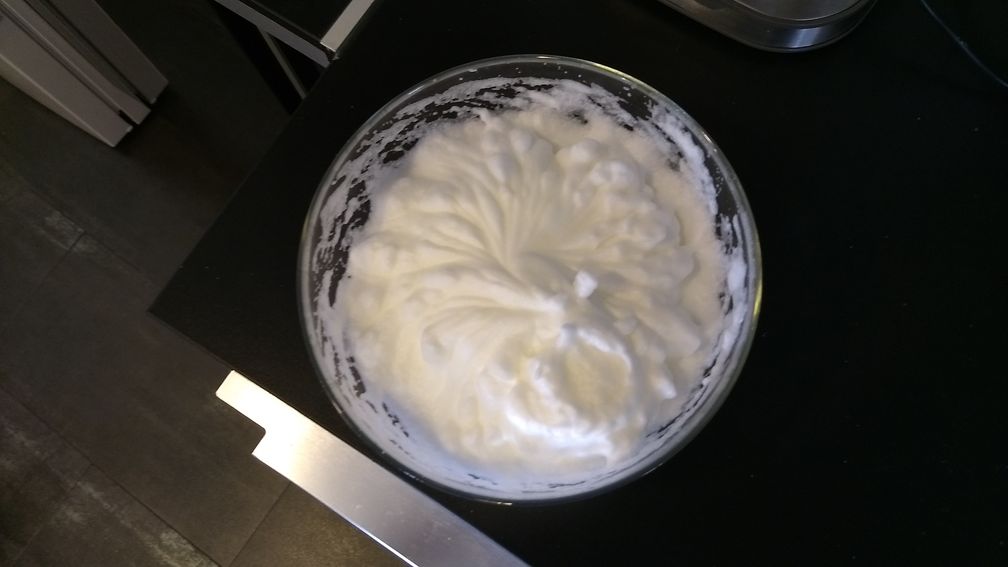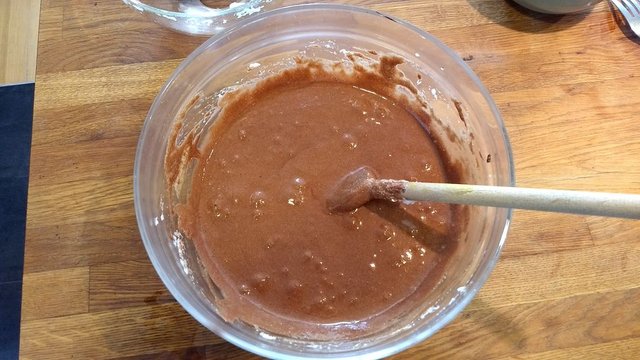 Prepare the cake pan. Here I'm using parchment paper like but you can use a bit of coconut oil to coat the pan with some flour. Just drop a table spoon on the oiled pan and scatter the flour around with some light hits on the sides.
When that's done you can pour the dough into the pan and put it in the oven for 7 minutes.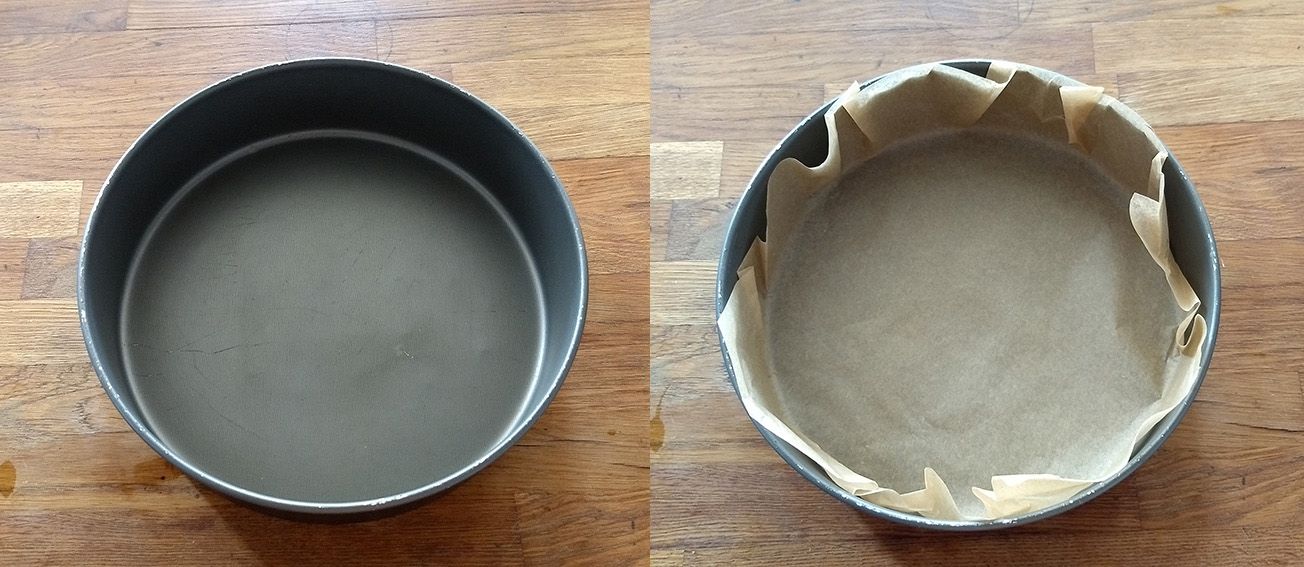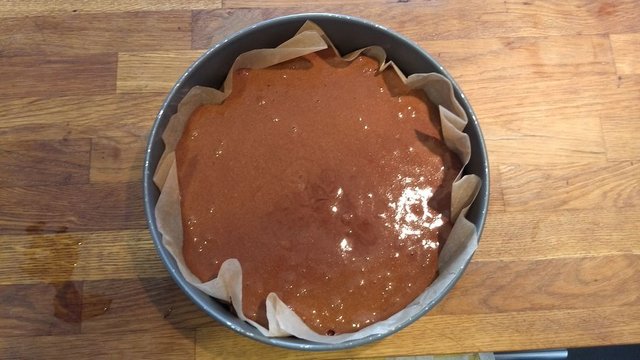 7 - Seven steps and seven minutes later it's done. Make sure to remove it from the oven right away to keep the different textures through out the cake.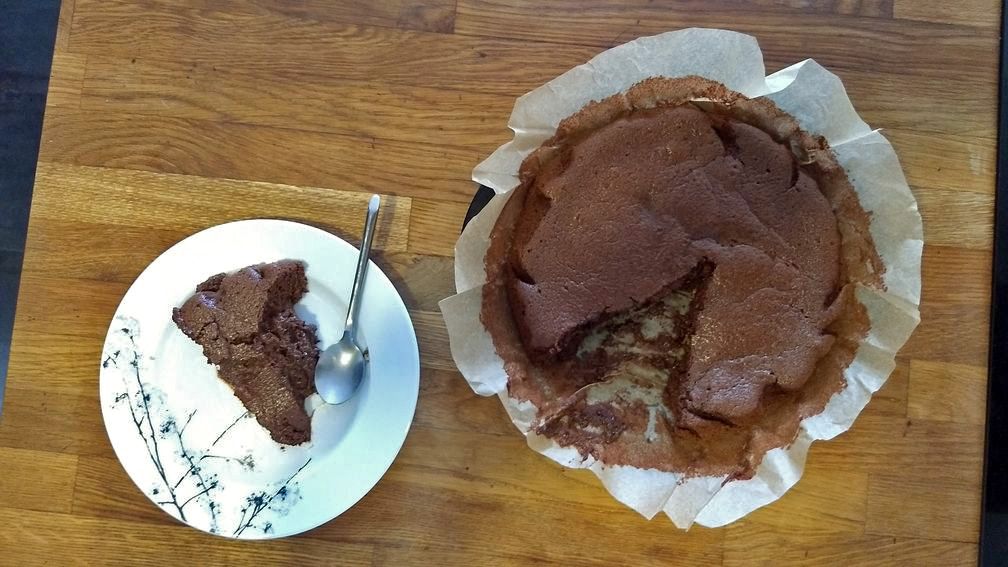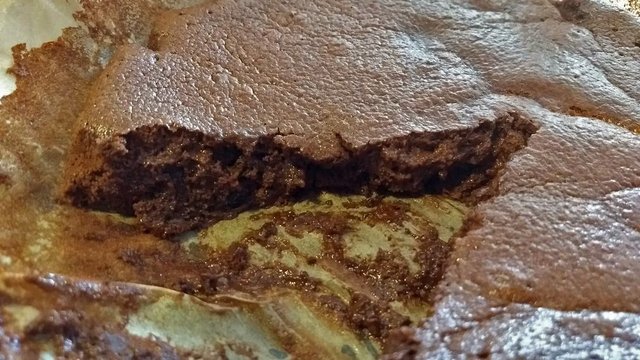 Update
Had some friends over for dinner ( actually the fellow steemers who introduced me to Steemit) and here's an update picture with them, what's left of the cake and the famous apron :)
We laughed to tears when we saw this picture.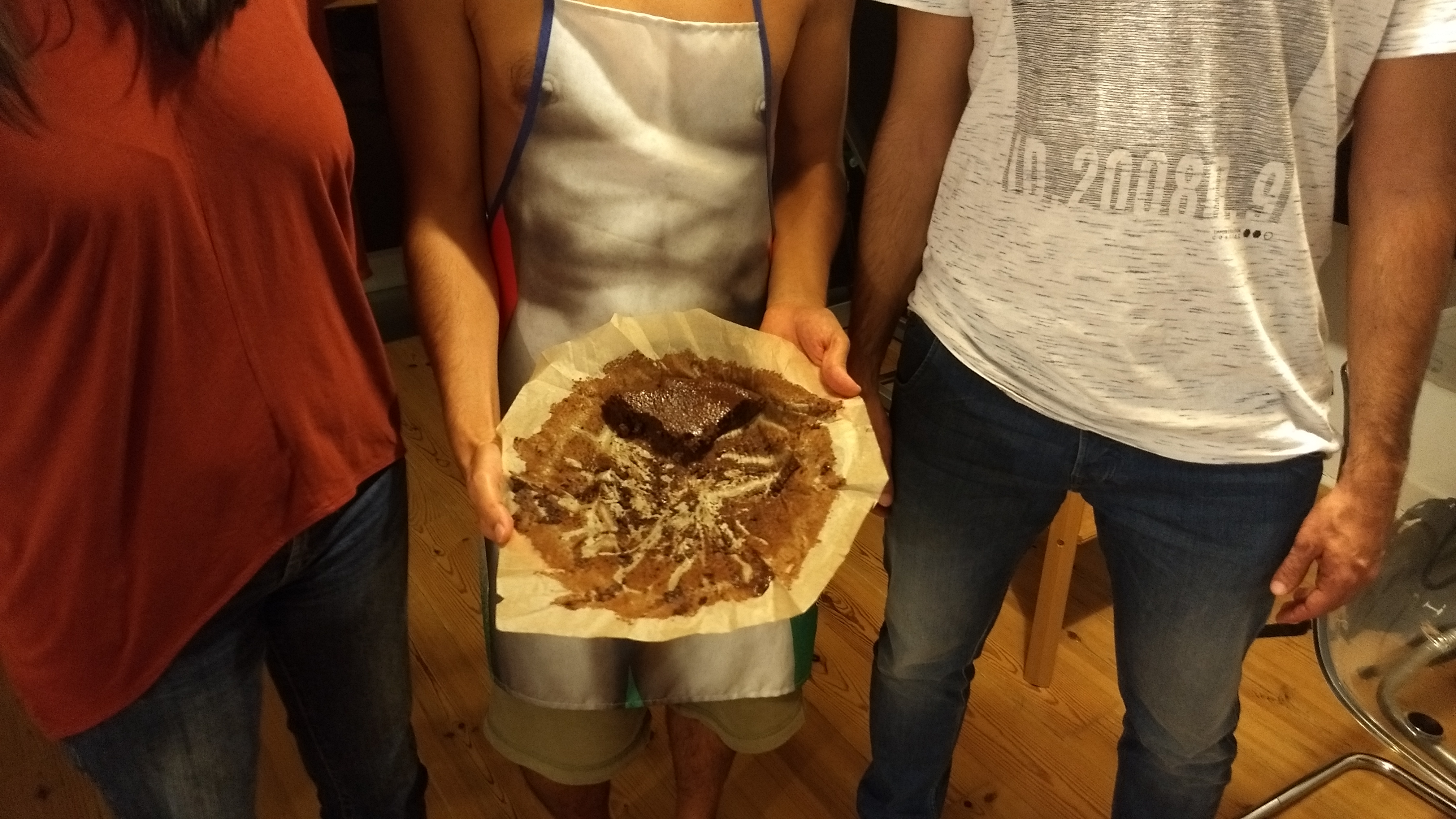 Enjoy :)
Extra notes:
The coconut sugar has a lot more nutrients and a lower glycemic index than regular table sugar, but the choice of this ingredient is mainly associated with its aromatic richness, its flavor, texture and color.
With this in mind you can easily replace it in this recipe, for something similar like brown sugar for instance.