How to cook soup with chicken
How to cook soup with chicken
Classic borsch is associated with fat rich broth that is not quite suitable for the summer season. we prepared a light version of the beloved soup of all: with chicken and without frying.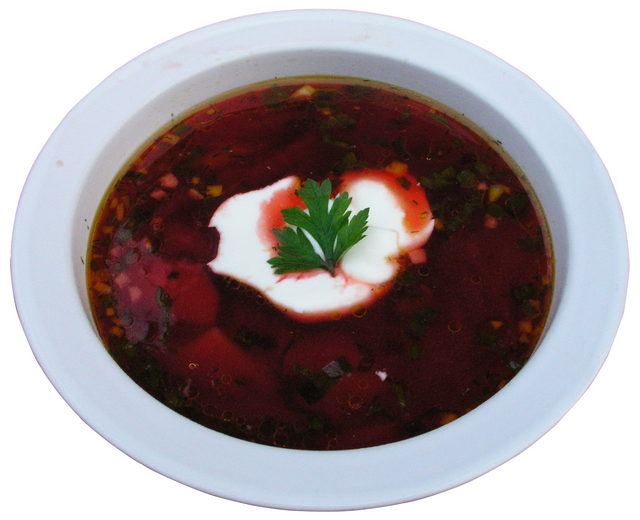 Image source


Ingredients:
400 g chicken fillet;
4 medium potato tuber;
half a head of white cabbage;
1 medium carrot;
1 average beet;
1 tomato;
1 onion;
2 cloves of garlic;
pepper;
salt;
greenery;
sour cream.


Cooking
Wash the chicken fillet, clean it from excess fat, cut into pieces.
Finely chop the onion and garlic; cut the tomato into small cubes.
Cut potatoes into slices, carrots into small cubes or grate.
Cabbage finely shred. Beets rub on a medium grater.
Put the chicken fillet in a deep pan, cover with water (2–2.5 l) and set on medium heat. Salt the broth.
Remove the formed foam with a skimmer. Broth must be clean.
When the water boils, reduce the heat and add sliced ​​onions and carrots to the broth.
After 5-7 minutes, put the sliced ​​tomato in the water, and after 10 minutes add the potatoes to the broth.
As soon as the broth with potatoes begins to boil, send the shredded cabbage into the pan. Boil for 5–10 minutes until potatoes are ready.
After 5-7 minutes, add garlic, pepper, parsley or cilantro to taste. Cover borsch with a lid and leave to infuse.
When serving, add sour cream and garnish with herbs.
---
Thanks for reading. Stay Healthy.