This operation SteemPoke has not seen the return of @prufarchy, but it has answered a question on a few people's minds... Is he ok? That question was answered by @meesterboom.

@sextant and I have done the judging, and as stated in the original post, we don't know a thing about poetry. We did our best with the judging. I had hoped prufarchy would do the judging for us lol. 
The rewards have been adjusted thanks to @taskmanager.
2nd Place: 2 Steem Power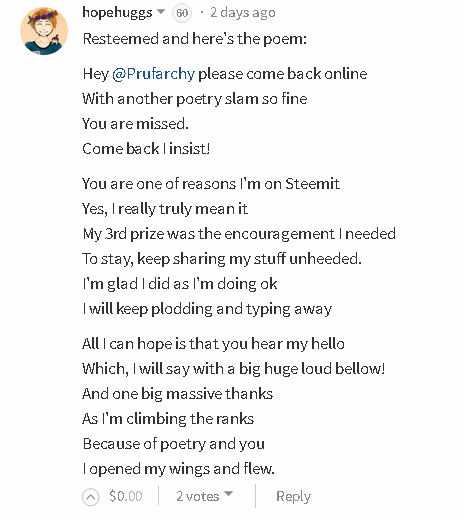 Winner: 20 SP (10 from @d3nv3r, 10 from @taskmanager)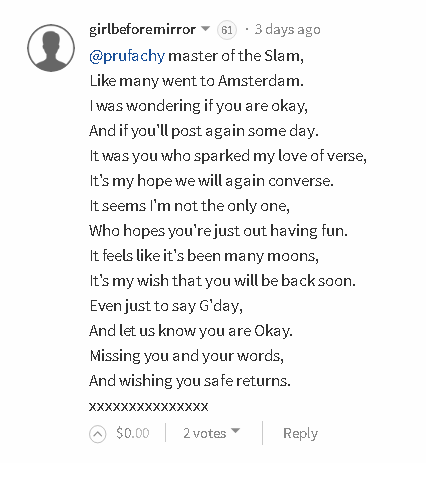 Everyone else who entered will receive .25 Steem Power for taking part. I hope we see the return return of @prufarchy soon. His poetry contests are far superior to my own, likely because he actually knows something about poetry. 
Payout history below.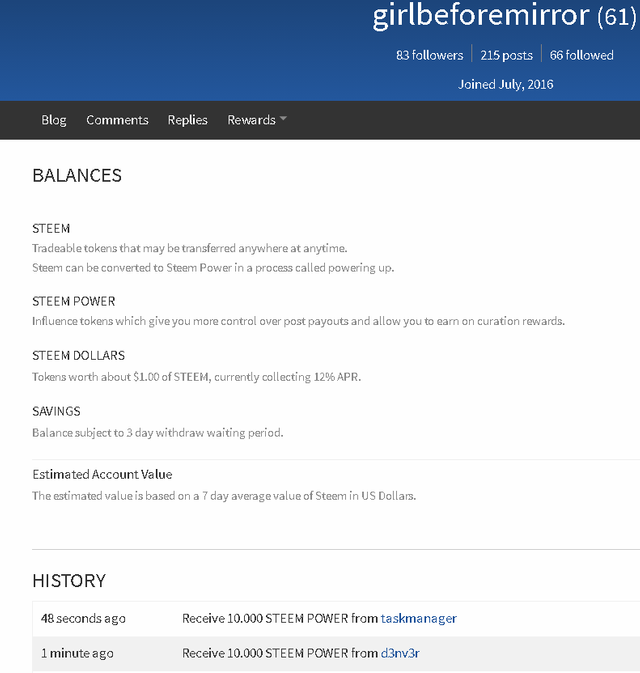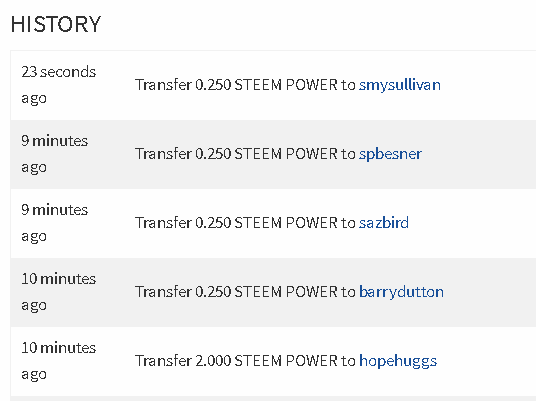 Thanks to everyone who took part in this and past Operation SteemPokes, without your help none of these would have been a success.
Operation SteemPoke needs you to nominate your favorite steemit user who has gone inactive. If you know a steemian who hasn't posted in the last 7 days, nominate them in the comments or in a steemit chat PM. I am looking for people who were giving to the community, or showed potential, and gave up. There is a 1 Steem Power reward if I use your nomination! 
(Source)