Live Trivia for SBD Prizes, Giveaways, & Contests on Discord!
Here is the updated lobby for Trivia Streak's Game. We're on pace to finish around mid-June: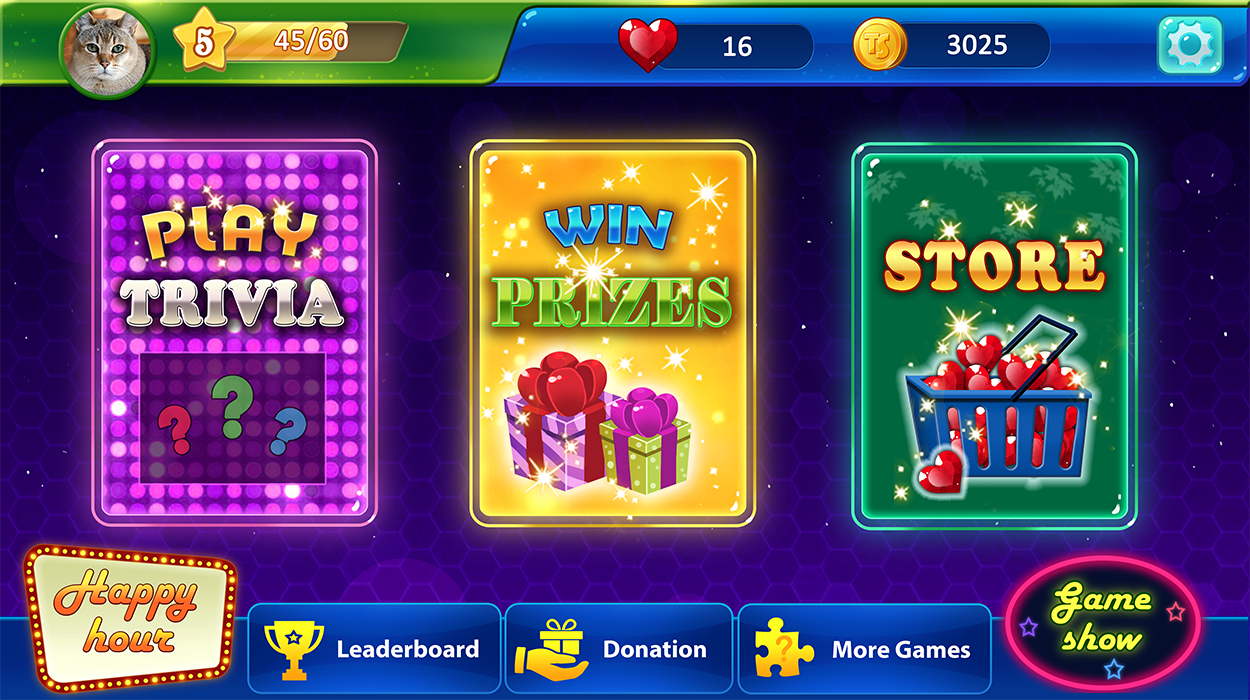 In the meantime, if you haven't read this already..give it a go:
Ever since I joined Steemit I've been wanting to host a live trivia game show where users can win SBD simply by answering fun trivia questions on Dlive. In this post, I am going to explain what I plan on doing in order to make it work and how anyone who wants to help or participate can earn SBD.
The biggest issue I am currently facing is getting enough people to participate. On my first attempt, due to the current amount of traffic or lack therof on Dlive, there were only 2 people who found the stream so it didn't work. However, Dlive has been growing consistently and I am very hopeful knowing that Team Dlive is working relentlessly to grow and improve the platform. For the time being, with the amount of followers I have and the amount of active users on Dlive, starting a broadcast in hopes to get enough organic users to play trivia is not a good approach. With that being said, here are my plans and I would love any feedback and ideas you guys may have as well:
1 - SBD Giveaway to Grow Followers/Participants
I am giving away 0.1 SBD for new followers to grow triviastreak. If a live trivia game show to win SBD prizes sounds fun to you, just do these steps and I'll send the 0.1 SBD up to 1000 people.
follow me @triviastreak,
comment "Done" and what time of day would work best for you to play trivia. ie: Done 4pm EST
I will check back to this post and send SBD once confirmed throughout the week.
2 - Mix VR with Trivia
I enjoy playing, testing, and showcasing VR games so currently my broadcasts on Dlive have been mainly old and new virtual reality gameplay and experiences. Until a live trivia game show can happen, I plan to continue streaming VR. What I want to add is during my VR videos I will be asking trivia questions. Followers who stop by can earn SBD by answering questions. SBD amount will be based on a cusomtized prize wheel.
3 - Discord
Finally created a Trivia Streak Discord - this will help in letting everyone know when the game show is live along with other updates. Join the Discord channel: https://discord.gg/3wgd5Ga
4 - Trivia Games on Steemit post
I will start creating trivia games and question posts to start building interest. Play and answer to win SBD.
So there you have it, those are the 4 things that I'm going to be focused on in the upcoming months. I've built an audience of over 1 million fans on Facebook, but due to recent greed-inspired changes by Facebook and YouTube, I will be dedicating my efforts to building on Dlive/Steemit - Let's Go!!