OLD LONG LOVE - Stach Short story Contest
I took today off from work. Life was beginning to choke me and I knew I needed a break.
Life for me has always been very busy, I was a workaholic and I was not apologetic about it so a full day without anything to do was the strangest thing for me.
In order not to be tempted to go back to my laptop, I left the house and strolled to the beach. The beach which was just ten minutes- walk from my house was the most serene place I knew.
It was just seven in the morning and the tourists had not started flooding the beach so I took the liberty of sitting really close to the water and scanning for sea shells until a sight stopped my search.
It was the sight of a really old couple in love.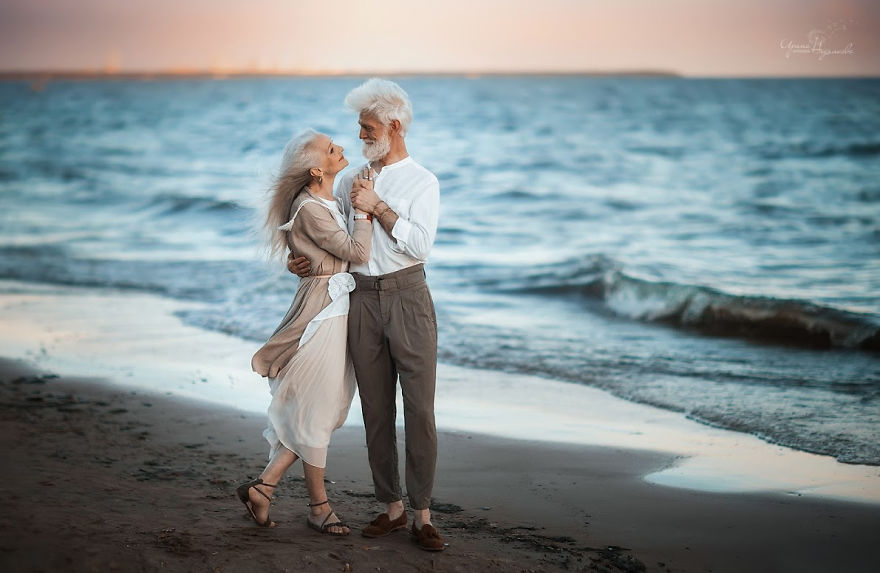 source
The woman was blindfolded while her husband led her to the shore and told her to sit by the water. Then he turned away from her and drew a very big love shape in the sand and I guess he wrote their names in the love shape.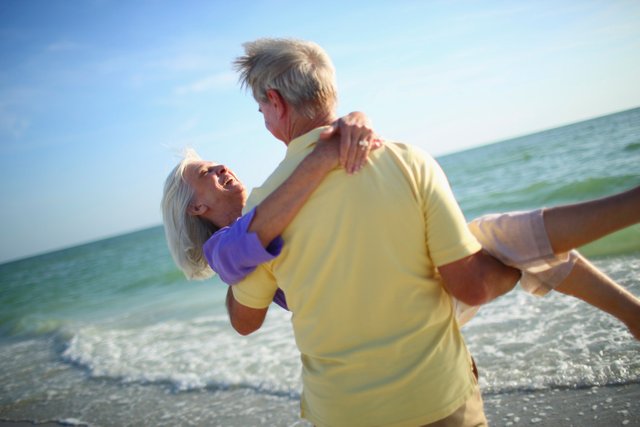 source
He sprinkled some rose petals in the middle and signaled some children which I guess were his grandchildren, to release the love shaped balloons in their hands and then he removed her blindfold.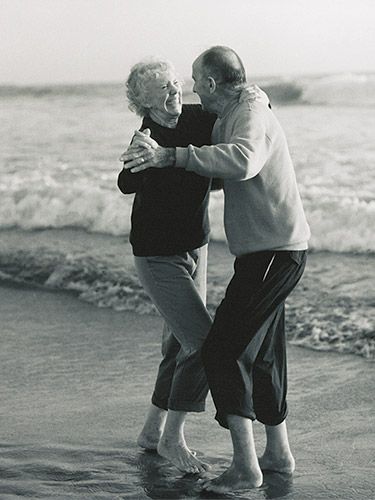 source
She took one look at the scene and covered her eyes, it was so cute that I wanted to cry and then she stood on tip toes and kissed his wrinkled cheeks. In turn, he ruffled her grey hairs and planted his own kiss at the center of her forehead.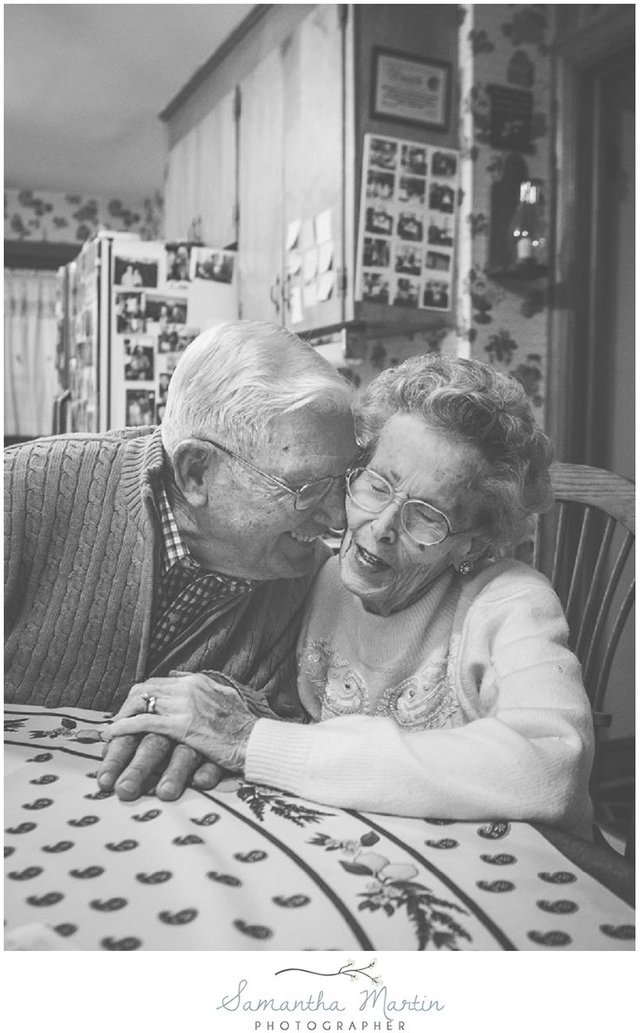 source
The children cheered and I looked away to clean the escaping tears.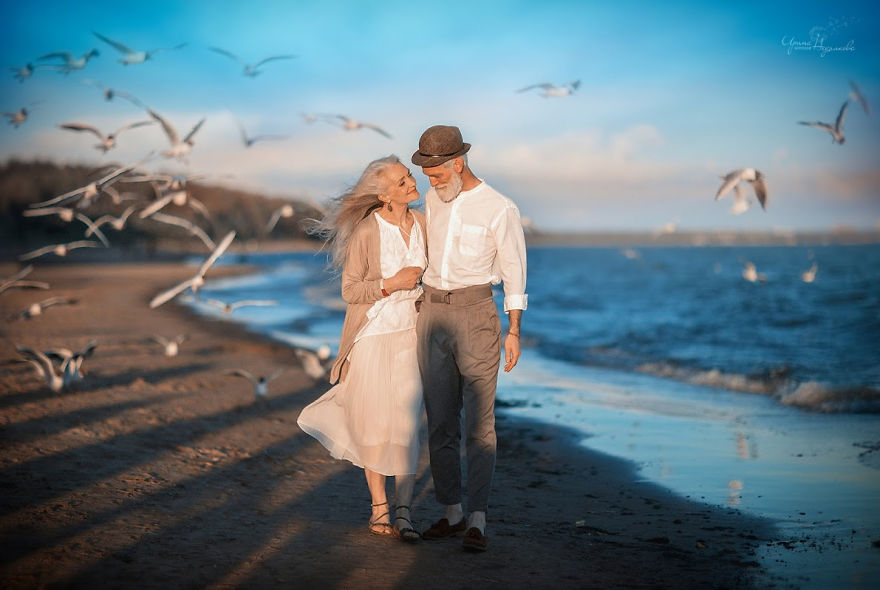 source
I picked up my phone to call my abandoned boyfriend. I needed to make amends and a warm hug too; my laptop can't give that to me.
*****Okay so i am a bit pissed off because this is the second time i am posting this on my blog, the first one simply disappeared and i couldnt find it
Anyways, I wont let it annoy me too much.. So I wrote this for the Stach short story contest and because of the word count limitation, I decided to make a full post out of it..
Well the pictures do not really follow the story, I just used them because I think they are lovely and because I love old couples in love (pun intended)..I would have shared more pictures but I am still a bit annoyed that my first post disappeared. Actually, come to think of it, its no one's fault that it disappeared so I will just share them again...Much love people!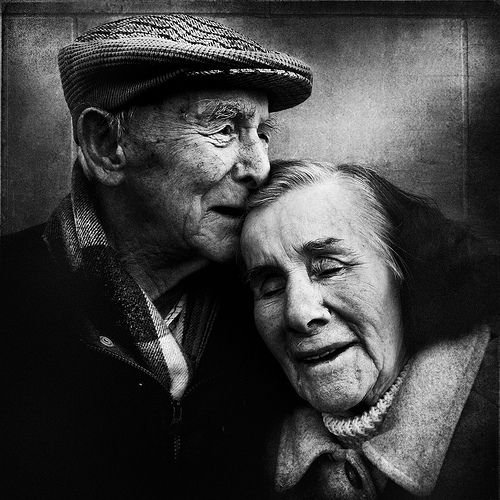 source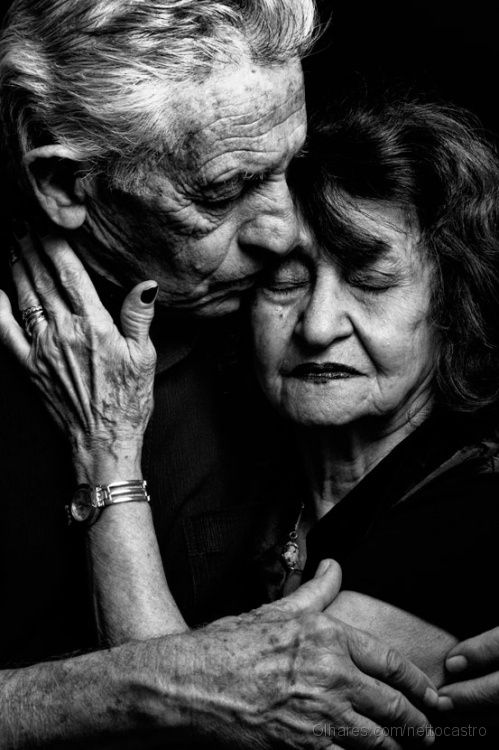 source