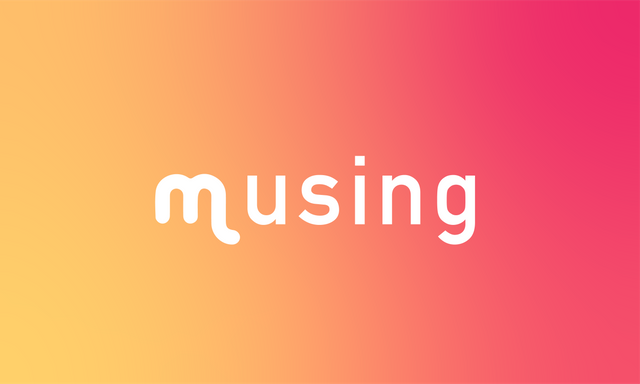 What is Musing?
Musing.io is a question and answer platform built on top of Steem. Musing rewards curious participants with tokens for posting quality questions and answers.
---
+ Explore Musing +
---
Contest
Creative Monday Musings - As an artist, designer, musician, creative person - what's on your mind as you begin the week? Share your creative contemplations. Are you struggling with a creative problem, or looking for inspiration on a specific topic? Pose a question (or answer) using the Musing forum.
Upvote Rewards
Today, our curation team will browse the comment section of this post looking for inspiring and thoughtful favorites. This contest will last 24 hours. What's your Monday Musing? Share your Musing link in the comment section, below.
Please also include a short 1-2 sentence description of your submission. Not just links ;)
First Place = 75% @sndbox upvote
Second Place = 50%
Third Place = 25%
---
More on Musing
Website: https://musing.io/
Steemit: @musing
Discord: https://discord.gg/uFCPMRe
Twitter: https://twitter.com/musing_io

👾 Discord | 🔗 Website
📄 Creative Crypto Magazine | 🐤 Twitter

🎨 Support Creatives ⚙ Curation Trail
⚡ 100 --- 250 --- 500 --- 1k --- 2k --- 5k --- 10k