As SteemIT continues to grow we are getting more and more artists onto the platform. There's a lot of new artists here, so with that in mind i would like to start a logo contest for the weekly #rapchallenge that i started here.
You can never have too many contests and giveaways here, and my payouts have been doing well so i might as well give some of this STEEM away!
What is the Rap Challenge?
The SteemIT Rap Challenge is an initiative that i launched to help grow the Hip-Hop community here on SteemIT. There are tons of rappers here and there wasn't a specific contest that gave these MC's a chance to compete against one another. Battling is one of the foundations of Hip-Hop culture so it is only right to have a Hip-Hop battle contest right here on our favorite social media platform.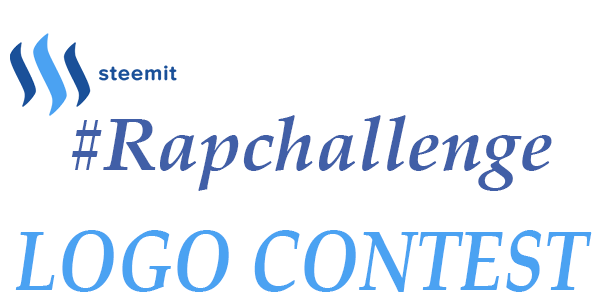 ---
---
THIS IS THE CURRENT LOGO, BUT I NEED SOMETHING THAT STANDS OUT!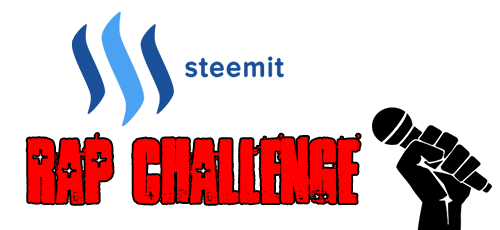 ---
---
PRIZES
1st place winner - 50 SBD + 25% OF POST PAYOUT
2nd place winner - 30 SBD + 15% OF POST PAYOUT
3rd place winner - 20 SBD + 10% OF POST PAYOUT
THE 1ST PLACE WINNER BECOMES THE OFFICIAL RAP CHALLENGE LOGO!
---
---
RULES
Upvote and resteem this post
Create an original logo design for the Rap Challenge
Digital Art Only
Give it a Hip-Hop feeling
No more than 3 entries per person. Preferably just one.
Post your logo design as a comment on this post
Have fun!


---

---

POST YOUR SUBMISSIONS HERE AS A COMMENT AND I WILL JUDGE WHO I THINK HAS THE BEST ENTRY. BUT I ALSO WANT THE COMMUNITY INVOLVED WITH THIS, SO YOU GUYS LET ME KNOW WHICH LOGO'S YOU LIKE TOO. TOMORROW IS WEEK #2 FOR THE RAP CHALLENGE, BY WEEK #3 I WANT TO BE USING THE NEW LOGO! GOODLUCK TO EVERYONE WHO ENTERS! LETS GIVE HIP-HOP SOME STEEM

---

---

JOIN THE WHALESHARES DISCORD CHANNEL


If you enjoy my blog, please vote for me as a witness
Goto the URL below, scroll down and type in my name rondonson and click "Vote"
https://steemit.com/~witnesses