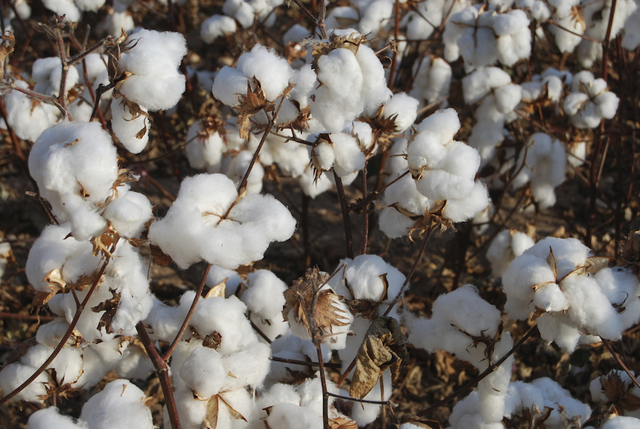 Cotton, also known as white gold, is the most sought-after natural fiber in the world, which is explained by its use in the industry for the manufacture of garments, bedding and other accessories very indispensable for our daily life. The cotton also allows the manufacture of certain fishing nets, paper and its also food for livestock. It is a highly demanded product and its production depends on farmers committed to planting and harvesting the cotton that will then be distributed to the industries for processing.
However, the cotton industry faces several problems, among which we can mention: poor working conditions and delayed payments to farmers, environmental pollution, lack of government support and corruption that is handled in the industry . This has created mistrust among all those involved in the process: consumers, farmers, the cotton industry and government agencies; they all feel cheated and discouraged by the lack of a transparent and reliable process.

To restore said confidence, the Cotton Coin Project was created, seeking to solve the problems in the cotton industry and throughout the ecosystem, through a secure system and easy monitoring of all stages of the process. This system uses the benefits of blockchain technology to offer instant payments among peers and an advanced traceability system between the producer and the buyer without intermediaries, making it more economical. This innovative system will also help identify cotton sources, track product delivery, as well as identify problems and control prices.
To achieve these objectives Cotton Coin presents its cryptocurrency (COTN), which will be made available to users to help the distribution and acquisition of emerging markets. Two decentralized mobile applications will be created to facilitate processes between buyers and sellers, and thus, make transactions safer, more efficient and faster.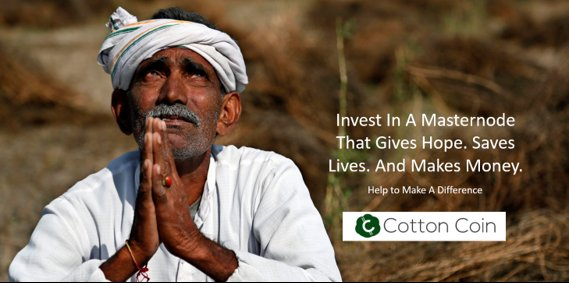 With this application Cotton Coin brings small farmers to emerging markets by making it easier for them to sell their products to potential buyers without intermediaries that delay and often hinder processes. The applications will allow potential buyers and sellers to be updated when it comes to the prices of the cotton, that way they will be able to quickly pay for the product; this system also allows the track of the shipment of the merchandise and will provide information of the whole process step by step.
Cotton Coin, thanks to blockchain technology, will revolutionize the cotton industry by giving third world farmers the opportunity to access international markets with only having a smartphone and entering their platform, helping thousands of cotton farmers to receive the payment immediately, making their lives much more easier and allowing them to keep their jobs, a job that is important to everyone.
Let us support this beautiful and innovative Cotton Coin initiative, which will help improve the quality of life of many people who until now had no hope of changing the cotton industry.
For more information: www.cottonco.in
---