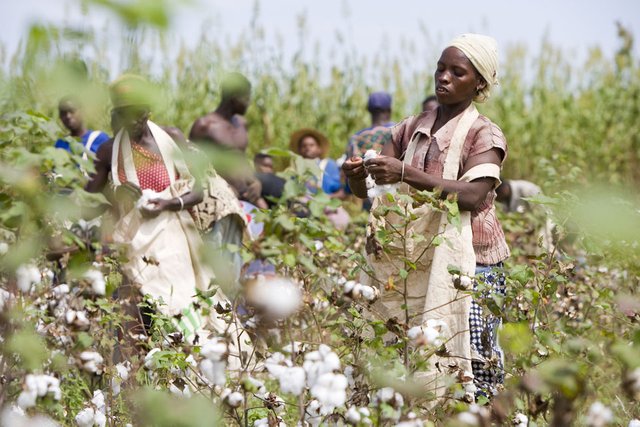 Source
---
Cotton Coin as an aid to the cotton industry

Firstly, I will love to thank @crypto.piotr and @cotton.coin for organizing this great contest that in addition to letting us know about new alternatives, will help Venezuela, a country that is currently suffering a severe humanitarian and financial crisis.
You can enter this contest by clicking here
---

What is Cotton Coin?
On the website we can read this quote:
"Cotton Coin integrates consumers, supply chain participants and authorities in one ecosystem. It helps to authenticate cotton sources, track delivery, report issues and monitors cotton prices"
Basically it is a new initiative, which uses the power of the decentralized network to provide a new alternative to all the people who work in the cotton market. This is done through the implementation of a new means of payment, this being the cotton coin, a new currency that provides very positive and safe alternatives, including:
Payments on time without delays
Transparency in transactions, since each operation can be seen publicly.
Globalization, the possibility of carrying out operations worldwide, shortening distances and decreasing the payment of taxes for transactions.
It monitors cotton prices, and maintains control of when materials are delivered and received, generates a report and maintains producers, buyers and consumers in the same network.
The industry and producers will benefit greatly by reducing costs, being in more direct contact with stakeholders and saving money and time, since avoiding intermediaries -like banks- in these transactions means more money to invest in your products, in innovations and in a better quality for your final product.
Cotton Coin solves these problems by being a digital medium that provides instantaneous, transparent payments and provides the total transparency and security of the blockchain.
In this way any authority, businessman, government or interested person gains more confidence because the transactions are public and are in sight of everything, nothing is hidden and everything is transparent, generating high levels of confidence.
Cotton Coin is a technology that ensures that the cotton related data can not be corrupted or modified in any way. It is one of its strongest benefits that provides security and confidence for all.
Basically the use of Cotton Coin also ensures that the Cotton Farmer and Producer transact successfully after they both agree on their trading price and get paid in a timely manner.
You can find references to Cotton Coin by visiting:

Be happy, give smiles and harvest joys.
Thanks
¡Until the next post!

Note: This content has been checked using http://plagiarisma.net/, guaranteeing that it is a 100% unique and original material


This work is under a Creative Commons Attribution-ShareAlike 4.0 International License .