You are viewing a single comment's thread from:
RE: Who wants to win a week of 6,500 SP Delegation? Power?
I am an animator and cartoonist. Pretty much into creating parody/satirical drawings and story telling. I enjoy poking fun at the normal things in life. To me, life is already tough enough, why takes things so seriously, its time to laugh at ourselves and the things around us. That's why I choose my profession and hopefully, I can make the world a slightly better place with a bit of humour.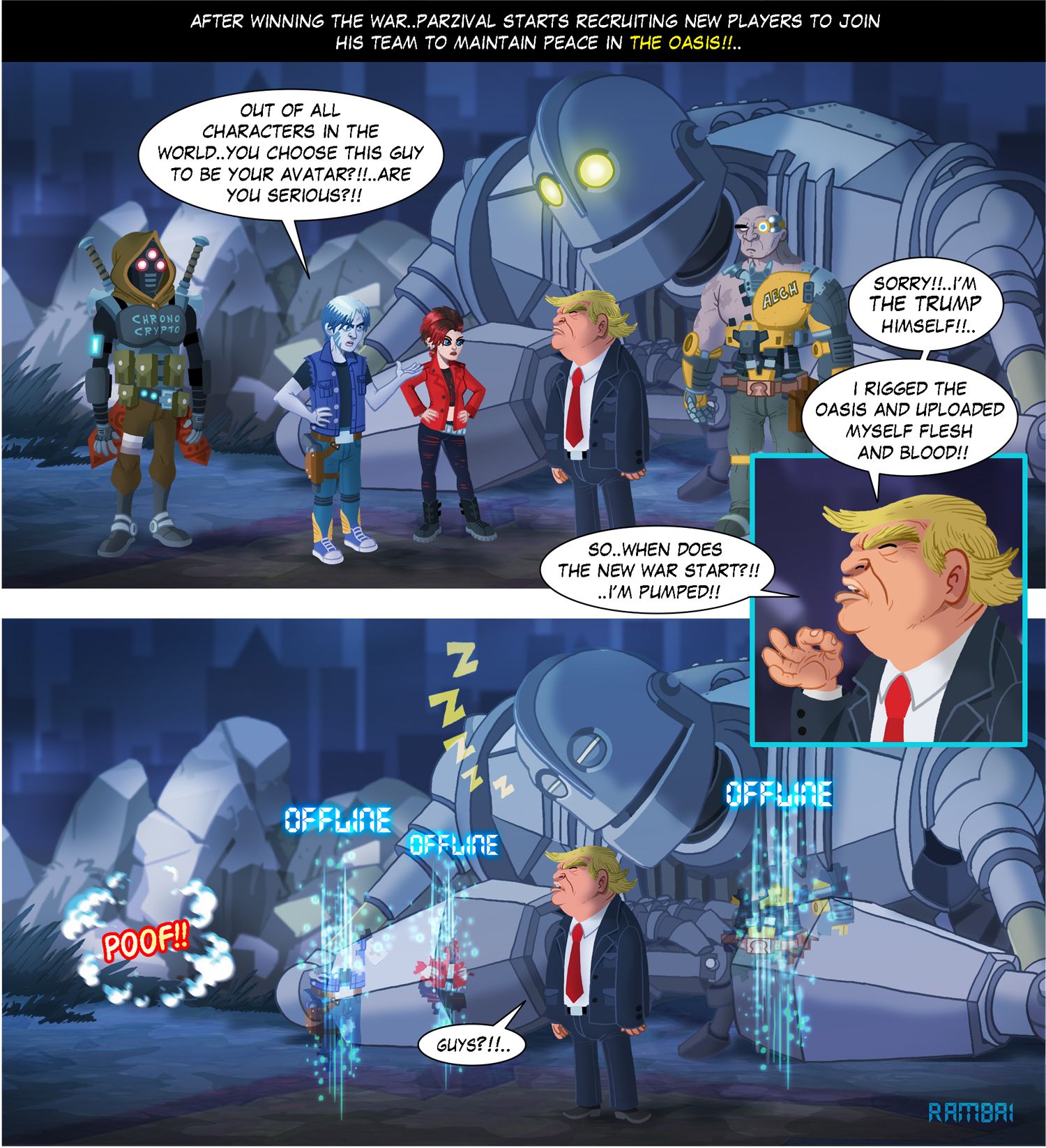 I am a fan of Ready Player One and here is a parody if the most controversial man on the Planet, the man who wear a squirrel on his head like a wig.
Here is an avatar I create for @chronocrypto...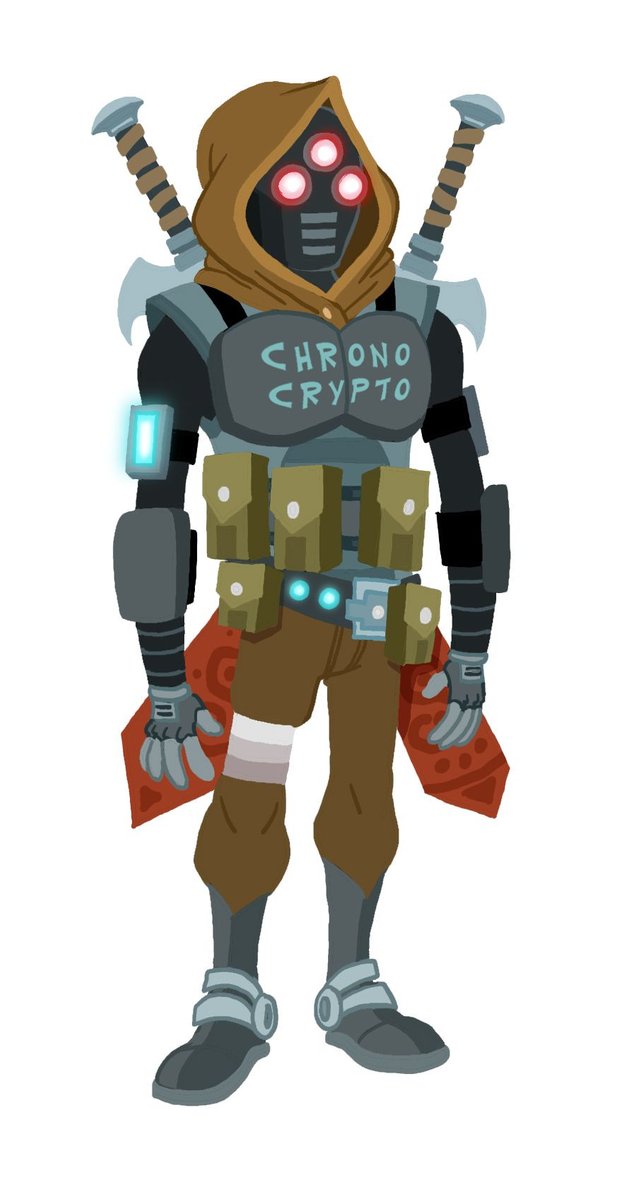 The fight in the Oasis in search for the Easter Egg was extremely competitive. Now comes the inevitable, to unite and rebuild the Oasis but one unlikely hero...he is blonde and he wants to build golf resorts in the Oasis. Of course Trump came chanting with his slogan,
'Let's make Oasis great again!'