*GOLF JAM* RETURNS - WIN SBD
This special Golf Jam is dedicated to my good friend @blog-fictions (AKA Alice). Alice is a new Steemian who joined the GV family a few weeks ago. In that short time we have gotten to know each other and I can tell you this young lady is a gem. Currently Alice is running a contest that will conclude on Sunday, there are still 2 days left, so go ahead and click this link and go to the contest post.
"Shape of you" by Ed Sheeran for Alice @blog-fictions
Behind the scenes
This video was taken by my buddy Ryan on my birthday. The shot I hit in the video came up short left, but I hit a good pitch shot to within one foot and saved par! I'm taking requests again so comment and win!!
Chance to win SBD
I love great music tracks for my Golf Jam videos. In the comments - please suggest a music track for another golf shoot. If I use your suggestion, you will be awarded 1 SBD.
Previous Golf Jam Winners
Matchbox Twenty "3 AM" for @familyprotection
Imagine Dragons "Radioactive" by @k-banti
Calvin Harris & Alesso "Under Control" by @eunireal1
AHA "Take on me" by @nikolina
Ride along at Skyline Golf Course
Alice Cooper "School's Out" Celebration
ZZ Top "Simply Irresistible" by @doryumira
Zumba Golf Jam by @paradise-found
The Beatles "Let it be" by @bloghound
The Lumineers "Ho Hey" by @jssll
Steve Winwood "Roll with it" by @soulbella
Carmila Cabella "Havana" by @sunnylife & @zephalexia
Frank Sinatra "Fly me to the Moon" by @vegasgambler
Billy Joel "Uptown Girl" by @cryptopie
UPDATE
@paradise-found will be golfing again soon.
Will your Jam Request be selected?
Make your request in the comments below!!
---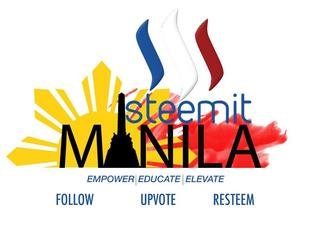 ---
WANT MORE UPVOTES?
Join the @gratefulvibes family curation trail
Info at this link: GV Family Trail
---