Hello, my friends Steemians! Today I have my own holiday. I've got 5000SP (even alittle more). When I started on Steemit in July, it was like something unreal for me. My first posts haven't got big rewards and I have had a lot of doubts. But I decided to be patient and than I became involved, I realised, that not everything about money. I have got new frends, so talanted and great Steemians. 
Thank you all for your kind and warm comments, for your upvotes and resteems. Thank you so much for following me.
Today I want to make a little CONTEST for you! 
Rulls are very simple:
find 5 differences between two artworks
write them in comment section
1. .........
2. ............
.....
5. ...........
The first who will find all changed details will get the print of this artwork in a big size to th email. Than you can print it on paper or on a T-shirt. 
Good luck : )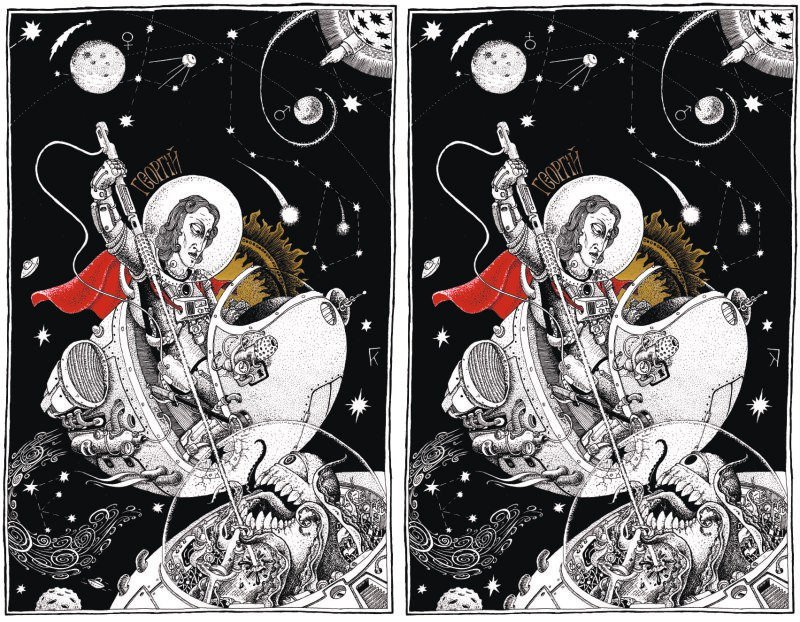 My other posts here on steemit.com/@nekromarinist    
                                                       more in my instagram and facebook