COME JOIN THE COMMUNITY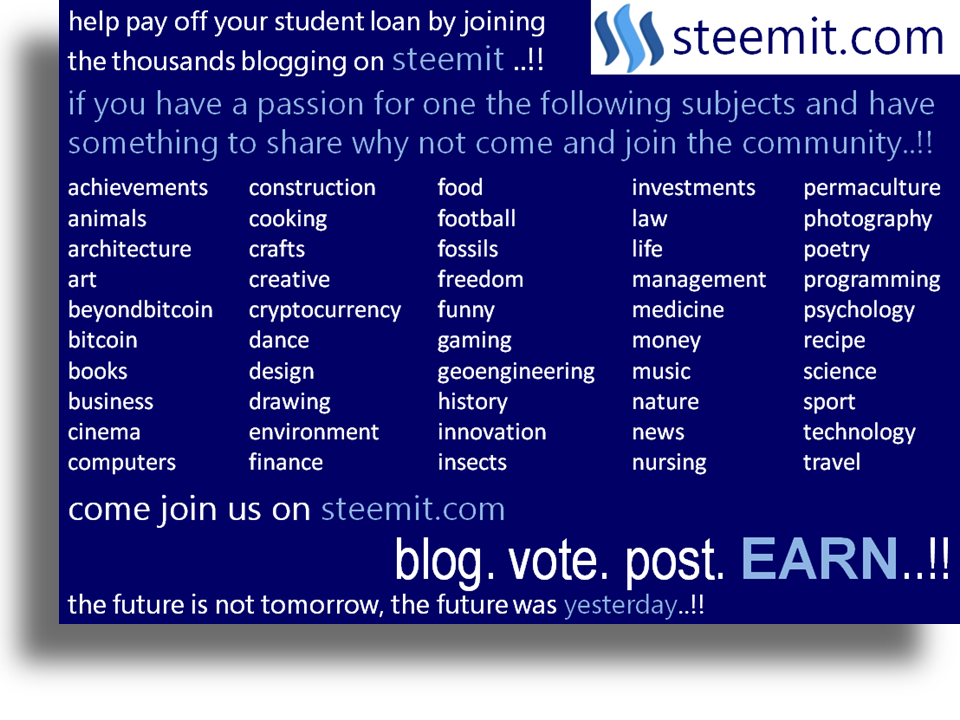 STEEMIT is becoming one of the fastest growing SOCIAL MEDIA Communities in The World and is fast approaching 115,000 UNIQUE USERS in little over 7 months.
The RISE of STEEMIT has been nothing but pure EXCITEMENT within SOCIAL MEDIA and the party hasn't even started yet..!!
This much talked about SOCIAL NETWORK is attracting USERS from all corners of the GLOBE who are being PAID to Blog their own CONTENT.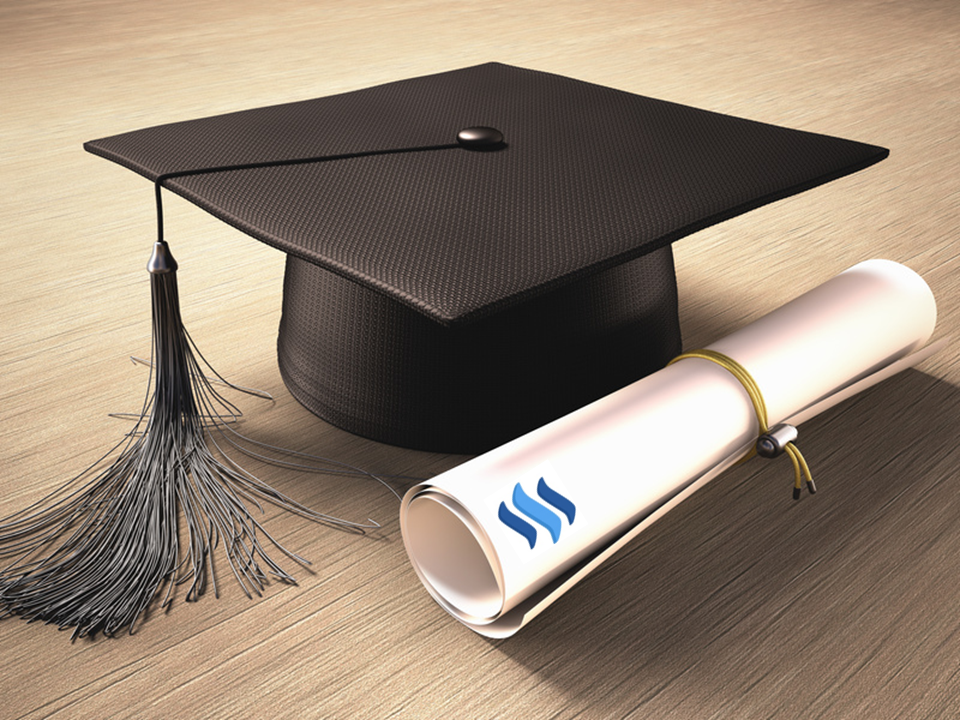 However one of the FASTEST growing groups in the COMMUNITY are STUDENTS earning money Blogging about SUBJECTS that they have a passionate about.
If you have a passion for one the following SUBJECTS and have something to share why not come and join the community..!!
Here is a list of SUBJECTS that Bloggers are earning a lot of money from....
  achievements
  animals
  architecture
  art
  beyondbitcoin
  bitcoin
  books
  business
  cinema
  computers
  construction
  cooking
  crafts
  creative
  cryptocurrency
  dance
  design
  drawing
  environment
  finance
  food
  football
  fossils
  freedom
  funny
  gaming
  geoengineering
  history
  innovation
  insects
  investments
  law
  life
  management
  medicine
  money
  music
  nature
  news
  nursing
  permaculture
  photography
  poetry
  programming
  psychology
  recipe
  science
  sport
  technology
  travel
If you having something to share and want to earn money talking about the SUBJECTS that you are passionate about, come join us at STEEMIT, help pay off your STUDENT LOAN and meet some great people along the way...!!
The future is not tomorrow, the future was yesterday..!!
blog. vote. post. EARN..!!
Thanks for reading.
Stephen