Max The Cat - We draw the letters M contest
As I was scrolling through my feed this morning I came accross this post https://steemit.com/contest/@ran.koree/we-draw-the-letters-m-contest and was immediately inspired to submit an entry as the letter M is significant to me for a number of reasons
it is the first letter of my steemit username moz333
it is the first letter of my first given name Maureen
it is the first lett of my cat's name Max
I started brainstorming ideas for a creative presentation of the letter M and found a picture of Max which I took last year using my Oppo F1s.
I decided to submit an entry for this contest that would also be my next "Max The Cat" blog post (some of you may already be familiar with the series). This is why the picture contains more than just the letter M on it's own, I felt it necessary to present it in its full context. So here it is....
TA-DAA!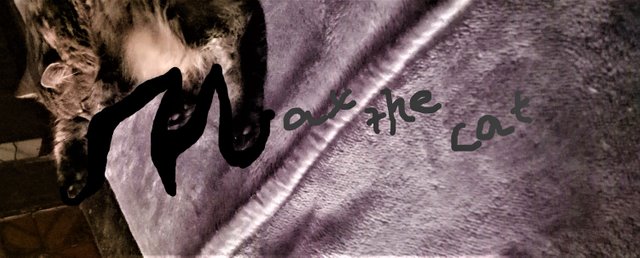 Due to him having one leg tucked under his chin you can only see three legs clearly and in this, I saw the shape of a sideways oriented capital letter M.
I edited the picture using Paint 3D, cropped, rotated, added a bit of colour intensity and used the calligraphy pen to create my text.
I have included some additional images below so you can see the original picture and how I transformed it into the finished product.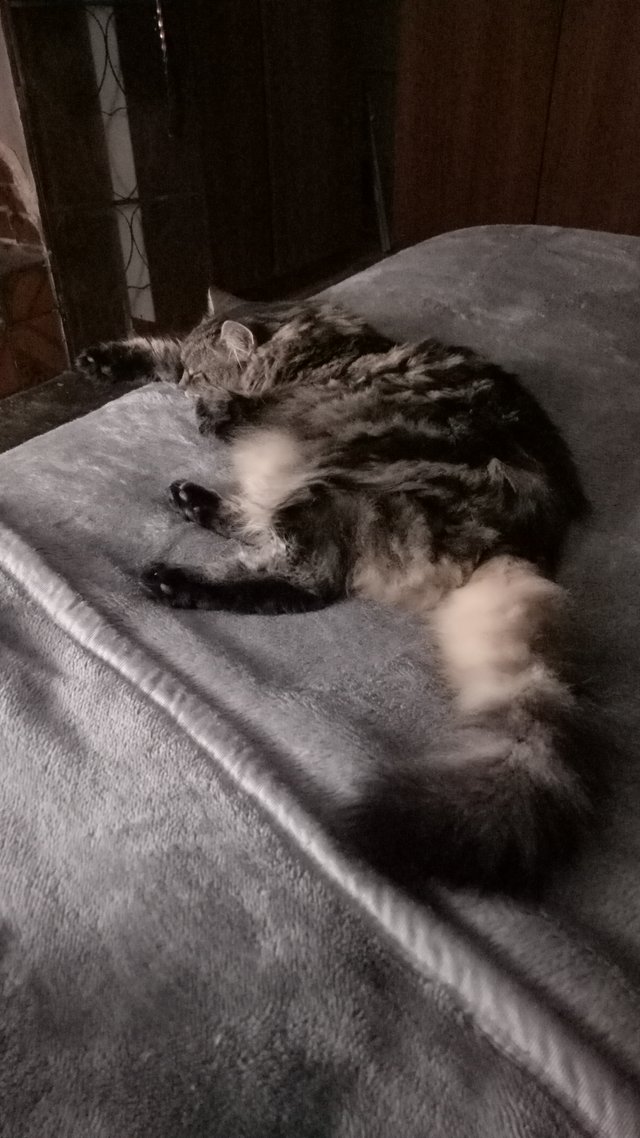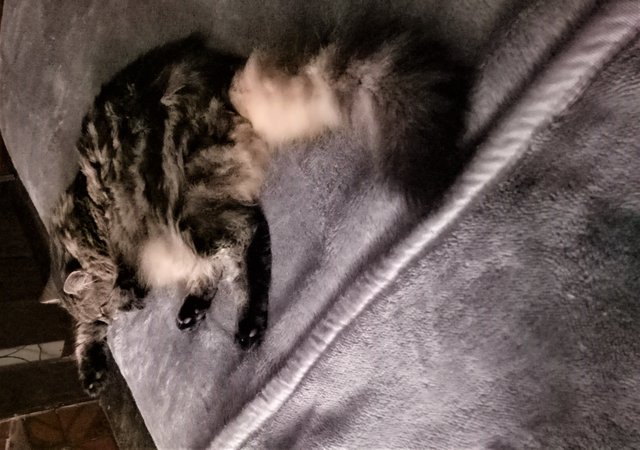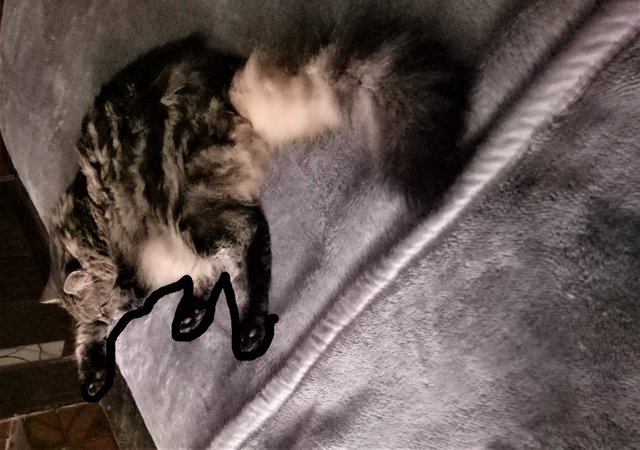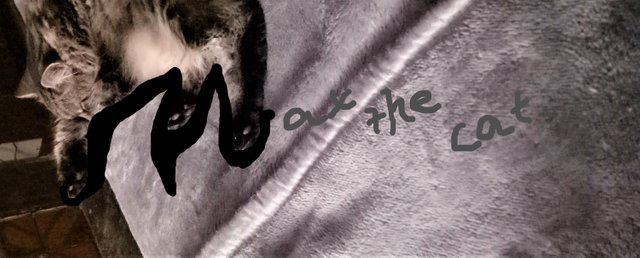 Thanks to @ran.koree for this contest, it's a fun activity I look forward to participating in again.
If you would like to see more "Max The Cat" here is the link to the very first post https://steemit.com/cats/@moz333/max-the-cat-owetswhx and there are plenty more to be found in my feed.
Thanks for reading.