Contest Kitchen 1
Hellooooo Pioneer Steemians!
@leeuw's contest kitchen 1 is going to be published soon.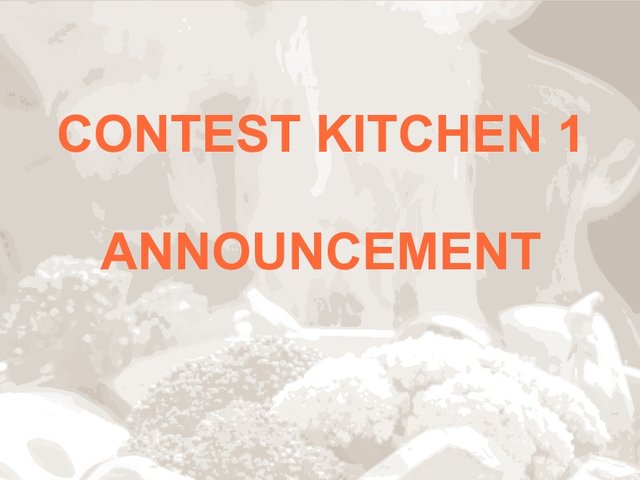 ANNOUNCEMENT! NEXT POSTING WILL OPEN THE CONTEST
Steemit Pioneers and Kitchen Chefs! This will be a tasty affair!
Soon, the contestants -brave steemit pioneers that they are- they are going to produce a show of virtual-kitchen magic!
In this kitchen contest, Senior Contest Judge @perlanacarada is invited to play the contest. To have such highly esteemed steemian to even participate, we offer a compensation of 1 STEEM payable from @leeuw's wallet. We hope the offer is accepted!
Frequent contestant @jennimorillo, known from many and such outstanding postings describing healthy and delicious recipes, is invited to act -pending her agreement- as a non-playing Kitchen-Chef Judge, to earn a 3 STEEM remuneration for judging contestant's recipes and selecting winners. We hope this offer is accepted also!
MY NEXT POSTING WILL OPEN THE CONTEST
Stay tuned!