When people show a lack of good manners others are sometimes forced to put up signs.
I'm touring around the Sirmione area on the Lago di Garda and I came across a sign put up in frustration over an all too common problem.  
Check Out This Tactfully Frustrated Sign.
This shop owner in Desenzano di Garda had put up with one too many four legged urinators and decided to take action.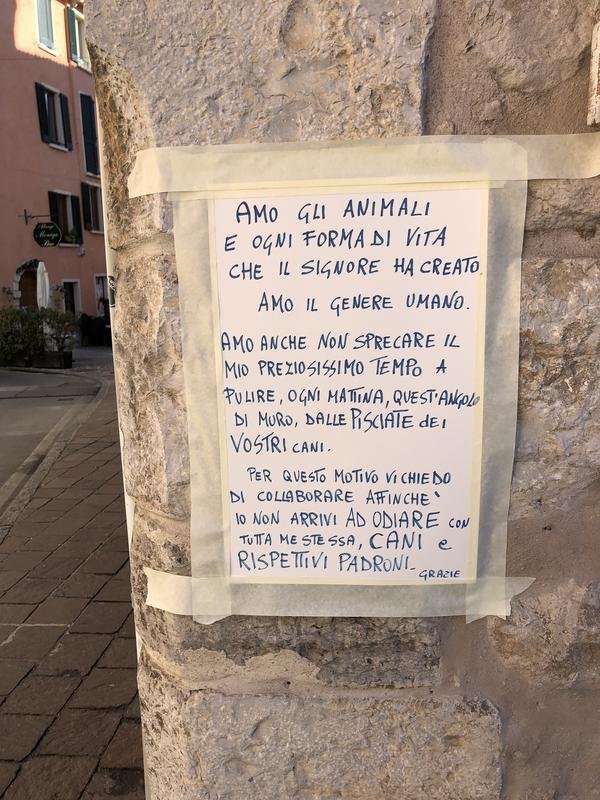 I give the shop owner two 10's. One for penmanship and one for creativity.
Here's The Translation
I love animals and every form of life that the LORD has created.
I love every race of men.
I also love not wasting my precious time cleaning urine from your Dog off of the corner of this wall every morning.
For this reason I ask your co-operation so that I don't end up hating, with all my soul, dogs and their owners.
Thank you.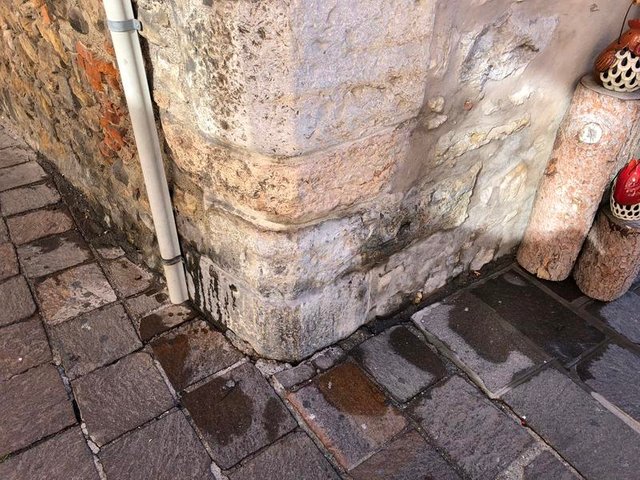 Here you can see a photo of what made the shop owner so mad!
What Sign of The Times Have You Seen?
I'd like to see some of the creative signs that you've seen people put up in response to the rude behaviour of others.
Contest Rules
Maximum of one entry per contestant.
Please keep it clean
Please find your own signs and not just picture that you find on the internet.
I will reward my favourite signs with 1 Steem each.
Contest closes when this post pays out.
If you like contests and would like to see more of them here on the Steem Blockchain please consider upvoting my post. 
Thanks for following me on my travels and I look forward to sharing my adventures with you. 

Until next time,       
 @kus-knee (The Old Dog) 

Lets' Succeed Together!