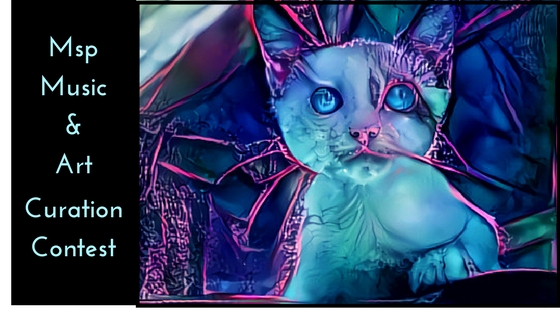 MSP Music & Art Curation Contest Brought To You By Snibby the Cat! // Week 12 // 25 USD Prize!
The Msp Music and Art account is used to manually curate artistic posts and it also gives automatic upvotes to those who delegate to it.
This combination creates a balancing act to make sure the voting power isn't being drained.
Snibby the Cat wants to upvote ALL the creative posts on Steemit, but he also has a very tiny brain and doesn't understand that it isn't possible to do so.
Team leader and sheriff, Peanut the Cat, ran the numbers and determined that Snibby should only curate 10 posts a week.
Snibby the Cat agreed to Peanut's demands this week, but then Jeffy the Cat upvoted more posts when nobody was looking.
Baby Jeffy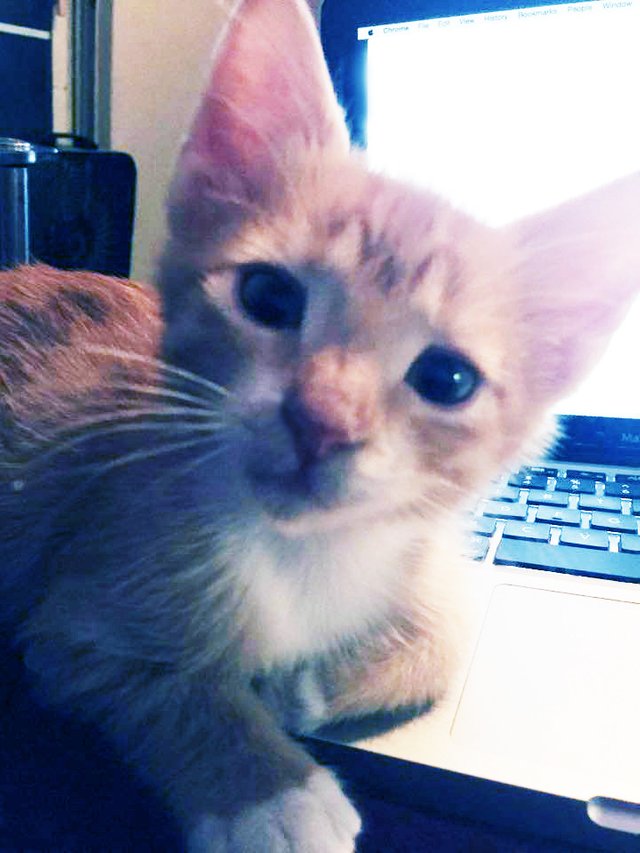 Each week, Snibby the Cat will carefully select 10 original, creative posts to curate using the MSP Music and Art account.
He may even upvote more if Peanut isn't watching!
He will also choose his favorite post which will receive 25 USD worth of SBD!

MSP Music & Art Week 11 Winner of 25 USD!
TeamGirlPowa Poetry Contest: Feminist Fire! - Entry by @Zero-Infinity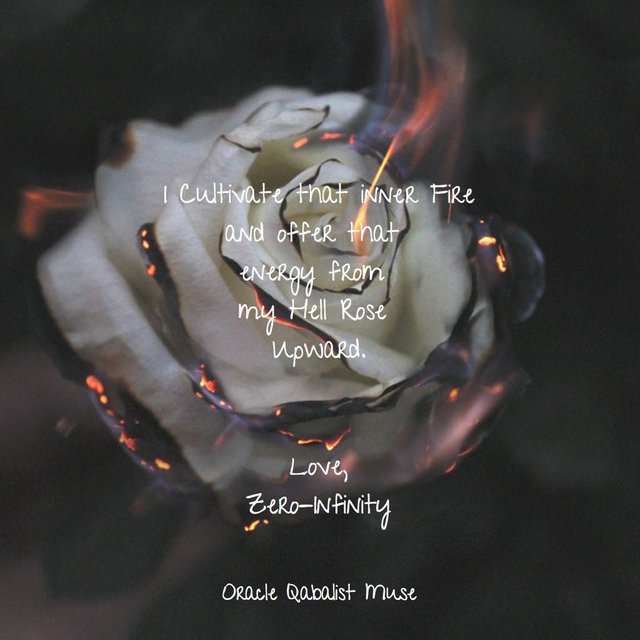 MSP Music & Art Contest Rules
~Submissions must be in the form of a Steemit link
~Submit your Steemit link here in the comments
~Submissions must be original creative works: music, art, poetry, fiction, photography, etc.
~You don't need to upvote this post, but a resteem would be appreciated so more eyes can see it!
~Snibby the Cat will choose 10 creative posts to be curated using the MSP Music & Art account.
~Snibby the Cat will choose his favorite post and that Steemian will receive 25 USD worth of SBD!
~The Deadline for this week's submissions will be Saturday, May 5th.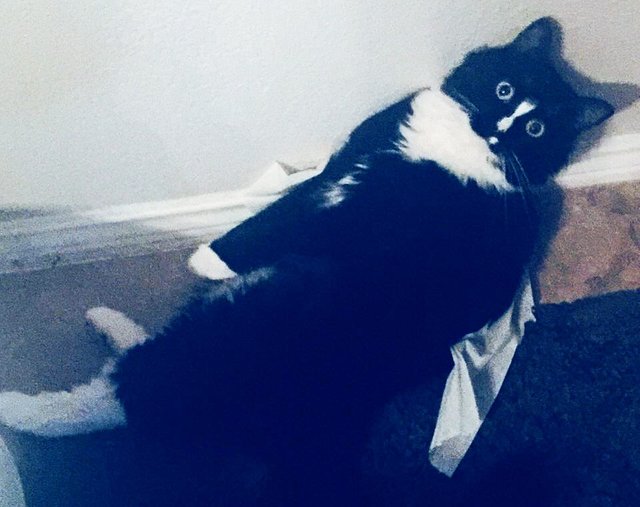 Delegate to MSP Music & Art to Help Creative Steemians....and Help Yourself!
Msp Music & Art is an initiative to help creative members of the Steemit community.
The official name of the account is Msp-music.
You can help support even more Steemians by delegating!
When you delegate to Msp-music you will receive automatic upvotes on your posts from the Msp-music account.
If you delegate over 100 SP you will also receive automatic upvotes from the Msp-lovebot account as well!
The delegation/upvote percentages are as follows:
51-100 SP is a 10% vote
101-250 SP is a 15% vote
251-500 SP is a 20% vote
501-1000 SP is a 30% vote
1000-2500 SP is a 35% vote
2500-5000 SP is a 40% vote
Anything higher than 5000 SP is a 50% vote
The Msp-Music account currently has 7,825 SP.
The Msp-Lovebot account currently has 17,295 SP.
Click Here to delegate!

Snibby looks forward to seeing/reading/hearing all of your wonderful creative submissions!