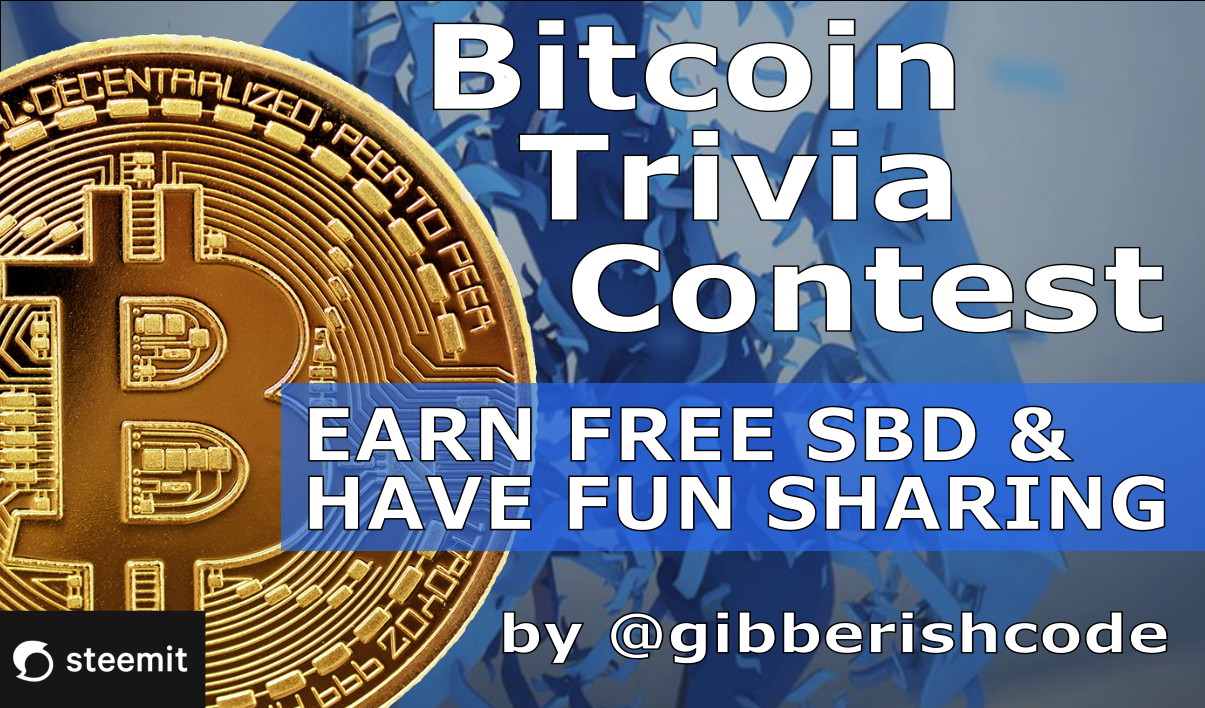 Do you know your Cryptos? Earn Free SBD participating and answering correctly!
WELCOME TO THE BITCOIN TRIVIA CONTEST!
Put your cryptocurrency knowledge to the test and win FREE SBD by correctly answering the question of the day.
Check the rules and awards of the contest
To participate you just need to upvote the post and leave your reply in the comments section. Resteem will be greatly appreciated :)
That's it! One week after the winners will be announced. For example, each Monday I will announce past Monday winners.

TOPIC: Bitcoin
QUESTION:
On what date was Bitcoin's Whitepaper released to the public?

HOW TO PARTICIPATE
---
To participate you just need to do the following:
Follow me => @gibberishcode
Comment with correct answer
Upvote this post
If you resteem, your award is doubled, netting you maximum reward pool!
HOW MUCH IS THE AWARD?
---
The award is determined by the value of the post for each question's total earned SBD as reported by https://steemstats.com
Reward pool is 100% of SBD gained from this post and based on fulfilling above conditions.
If you aren't excited yet, you should be, as this will be the easiest way to grow your wallet in size!
WHO WINS?
---
Anyone who follows the participation rules and answers the question correctly is entered into the lottery to win. Your name will be chosen at random amongst the pool of all that answered correctly.
---
Next Question: QUESTION #2