Contest over - how should I hand out the prizes?
So this is kind of what I feared/expected after the last few days.
Here's the list of biggest rising coins the last 7 days and none of the people who entered the contest has named one of them.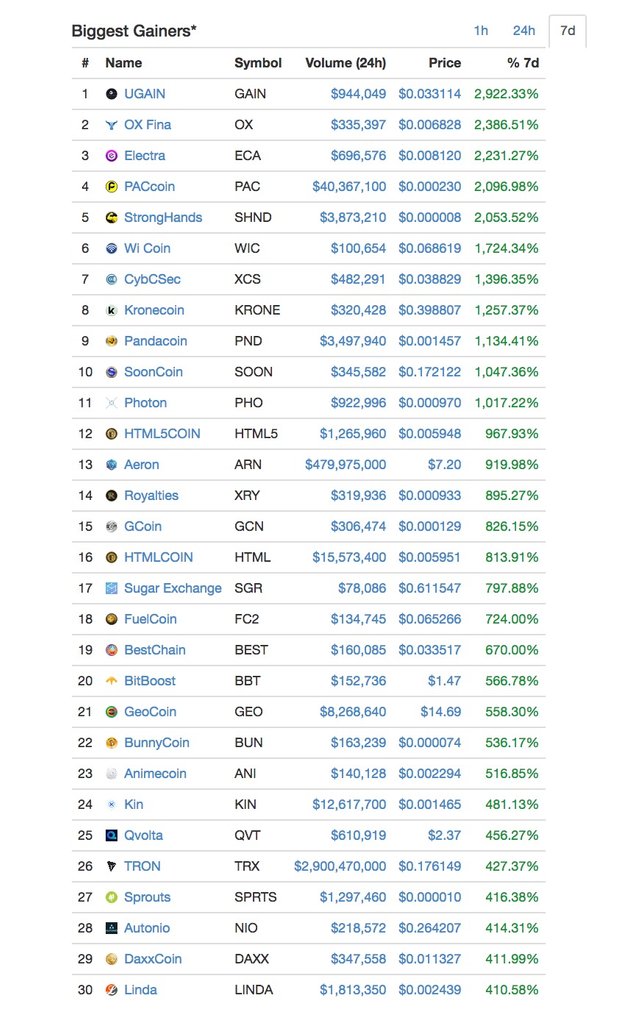 Of course after seeing this list, I realize that most of these coins are probably shitcoins without much long term value and the whole purpose of the contest was to discover promising altcoins that actually have a future.
So I'm asking again, especially to those who entered the contest. What would be a fair way to decide the winners?
I'm also considering setting up a new contest with some better parameters...
Anyway thanks to all those who took the time to enter.
Link to original post:
https://steemit.com/contest/@funcrypto/contest-7-steem-giveaway-competition-choose-your-favourite-altcoin