Contest: 7 Steem Giveaway Competition – choose your favourite altcoin
I've decided to try and learn from the best crypto-predicters on steemit. So I'm going to give away some Steem for the people who can point me to the best altcoins in the near future.
The rules are as follow:
Comment and upvote this post, naming your favourite altcoin that you think will rise the most (USD value) the next 10 days. Along with the name of the coin write one or two sentences about why you like this particular coin.
The prizes are the following:
3 steem to the winner who predicted the altcoin that gained the most
1.5 steem to the 2nd
0,5 to the third
and a bonus 2 steem to the description I find most valuable and insightful.
So 7 steem are given out in total.
The altcoin you name has to be non top-ten (leave out the big ones).
I decided to mark the end day three days after the last posting so it wouldnt be too easy to predict in the last moment.
if two people post about the same coin, then the first one to post wins obviously. And please don't edit your comments after posting.
You can comment and upvote until the end of next Wednesday
The altcoins that decide the winners will be taken according to coinmarketcap.com's Gainers and losers page from Sunday 31st Dec to Sunday 7th Jan.
The top ten coins right now are:
Bitcoin, Ethereum, Ripple, Bitcoin Cash, Litecoin, Cardano, IOTA, DASH, NEM, MONERO
So don't name those.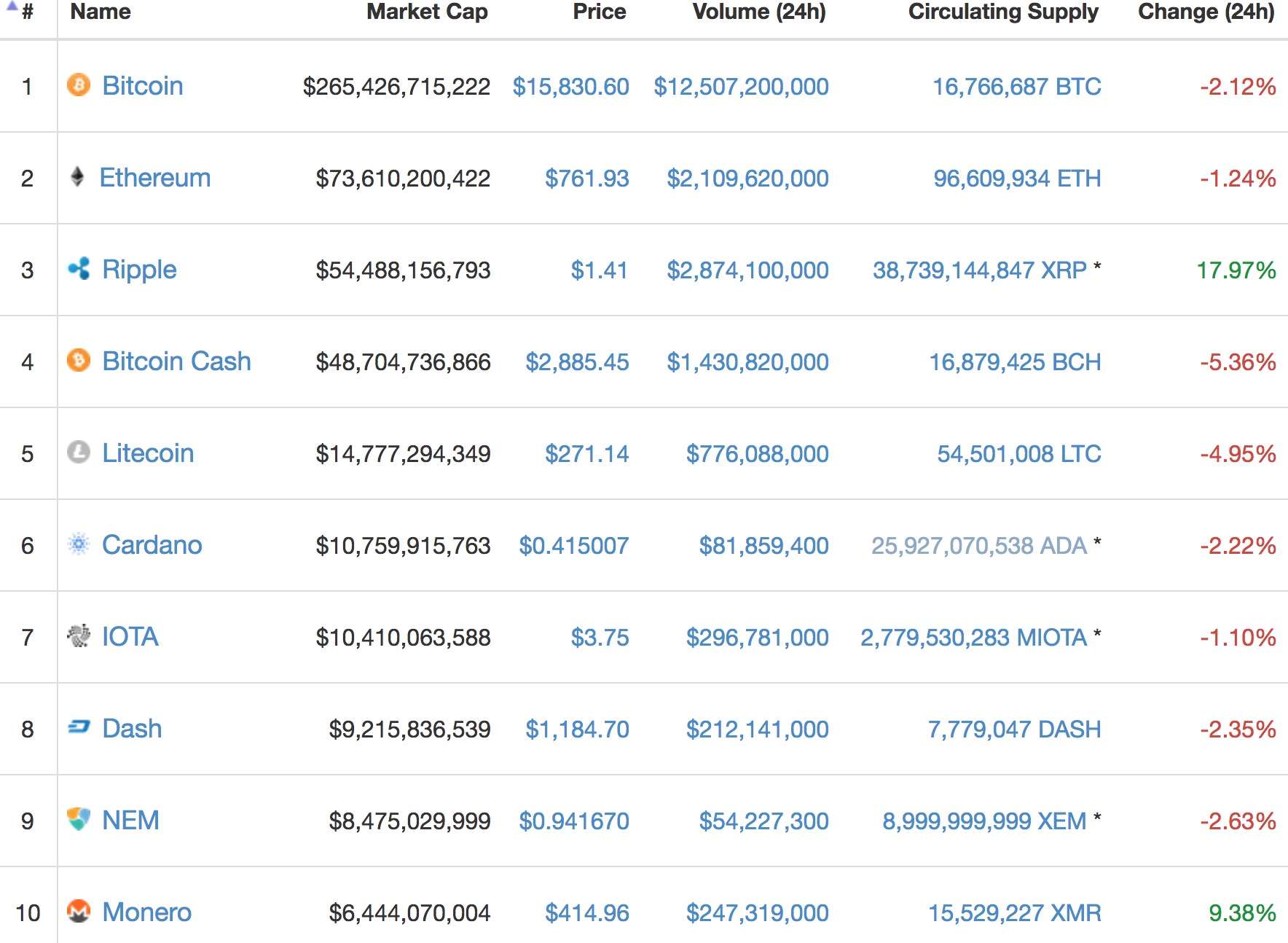 So to sum it up the rules of the competition:
Comment, upvote
Name of cryptocoin
1-2 sentences about why you like it.
start date: now
end date (posting): Wednesday
Winning decision: Sunday 7th (don't be mad if I don't post immediately, I have a little baby that sometimes demand a lot of attention. But I will announce as soon as possible.)
Awards to the 3 coins that gain the most and also the description i like the most.
Let me know if anything's wrong or unclear with the competition, since it's my first one and I'm not trying to cheat or offend anyone..
Good luck, I'm hoping to learn a lot from you guys!