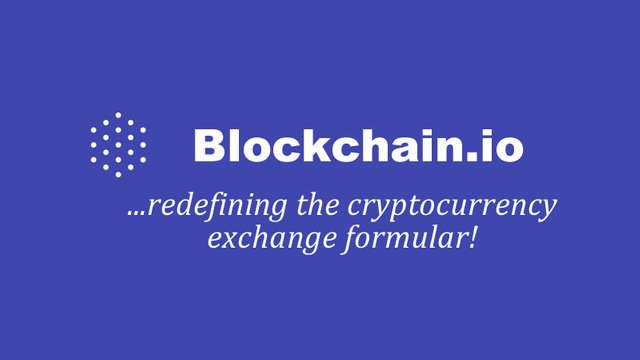 Introduction



The evolution of cryptocurrencies has brought rapid changes in various areas of the financial world. Blockchain technology has empowered and connected individuals in any part of the world to participate in an inclusive financial system that enables direct transfer of value between participants. Considering that Bitcoin just came into the scene in 2009, the rate of blockchain growth has simply taken the world by storm. As blockchain continues to be accepted by an increasing number of users and corporate organizations, the possibilities for further progress is simply beyond one's imagination.
While obvious breathroughs have been recorded in blockchain technology, many challenges remain unsolved. Ranging from scalability and acceptability to security, the problems of blockchain technology are well documented. Many solutions are being developed. A good number have been proposed. It remains to be seen how these solutions work around glaring technical and functional challenges of cryptocurrencies. This paper was not written to xray all blockchain challenges. However, it's aim is to discuss blockchain challenges related to cryptocurrency exchange platforms. It will also present Blockchain.io, a cryptocurrency exchange platform designed to overcome those challenges. First, take a quick look at some problems of cryptocurrency exchange platforms.

The Problem of Cryptocurrency exchange platforms
Cryptocurrency exchange platforms facilitate the trading and transfer of value from one coin to another. They are so crucial to development of blockchain technology. There are challenges that must be overcome to further improve user or trader experience in cryptocurrency exchanges and encourage mass adoption of cryptocurrencies. Consider the following:
1. Cost of trading: Many cryptocurrency exchange platforms charge high fees from traders. A recent survey suggested that on some platforms, the network fees are between 0.25% to 3%. This cuts into traders profit and discourages high velocity trading.
2. Insecurity: Dishonest business practices from some platform owners plus hacking puts crypto traders funds at great risk. Especially, the frequent cases of system breaches by hackers have made exchange platforms vulnerable. Traders funds are constantly being stolen and there seems to be no stopping it. It is scary, but imagine this fact:
It is estimated that since 2011, at least three dozen major heists against cryptocurrency exchanges occurred. Close to 1 million BTCs were stolen.
3. Scalability: This challenge is as old as blockchain technology. The amount of transactions that can be processed by Bitcoin and other cryptocurrencies is very low. This results in delayed transactions - who have not heard that "time is money?". Because of this problem, high velocity trading on exchange platforms are too slow or almost impossible. Until scalability is solve, Visa and other centralized payment processors will continue to thrive.
4. Unreliability: As mentioned earlier, some cryptocurrency exchanges are not reliable. Because their system is not optimized to handle tons of traffic, system breakdowns are more regular than seldom. This epileptic service makes traders to lose their funds and record losses. At the very best, some these exchange platforms simply hide the problem, quickly resume service only to breakdown again in no time.
5. Non-compliance: There are laws and regulations that govern any financial system both locally and internationally. In an effort to save cost, some exchanges bypass these legislation. The result? when their platform is stopped by regulators, traders funds get stuck and sometimes they are never recovered.
Case in point: An exchange had inadequate AML and KYC procedures. When the State of Washington decided to regulate Bitcoin exchanges, this platform chose to suspend the accounts of users from that State.
The above are some of the challenges cryptocurrency exchange platforms face. Now consider how Blockchain.io wants to overcome them. First, what is Blockchain.io?

Blockchain.io is the next-generation cryptocurrency exchange platform that wants to build a bridge across the numerous cryptocurrencies that are traded and exchanged in the crypto space. Blockchain.io will combine the best of two worlds - centralized and decentralized exchange systems - to facilitate a digital asset transfer system that removes scalability and many other technical bottlenecks of todays exchange platforms. Using trustless cross-chain settlement, atomic swaps, and advanced crytographic systems, Blockchain.io will facilitate swift trading and exchange of various cryptocurrencies in a cost-efficient and less technical manner. The efficient with which Blockchain.io will operate will enhance mass adoption of blockchain technology into centralized financial systems, creating a streamlined value transfer ecosystem for all.
Blockchain.io is not just another cryptocurrency exchange hoax. It is a project founded and operated by a team of experienced cryptocurrency experts who have already recorded successes with Paymium, a fiat/bitcoin exchange platform for crypto traders in Europe which has existed for seven years now. Taking advantage of the experience and expertise from running Paymium in addition to vast cryptographic knowledge, the team at Blockchain.io will make sure that this crypto exchange platform will overcome all the challenges other exchange platforms battle with, and create a unified cryptocurrency market place where value is traded in real time.
Take a look at how Blockchain.io intends to fulfill all its promises to secure a cryptocurrency exchange platform that will stand the demand of this ever-growing industry and the test of time.

How Blockchain.io Solves known cryptocurrency exchange challenges
There are notable features of Blockchain.io which will give it an edge over other cryptocurrency exchange platforms. They are as follows:
1. Blockchain Regulatory Compliance: While cryptocurrencies have not received official global recognition to operate as international or state-approved financial apparatus, many governments are working to set up regulatory commissions that will guide cryptocurrency operations. For example, AMF in France are working on drafting a regulatory instrument within which cryptocurrencies should operate. Other countries are making similar efforts. The Blockchain.io and Paymium teams believe that these are efforts in the right direct. They believe that for cryptocurrency to thrive in the future and attain mass adoption, they must operate under some regional or international regulations.
To that end, Blockchain.io is poised to work with the government of France and any internationally recognized financial authority to set up and cooperate with laws that will streamline cryptocurrency exchange operations. They also ready to have independent auditors examine the technical and financial systems of Blockchain.io.
Why many blockchain experts and users may aggue that allowing centralized authorities to regulate blockchain may hand power back to the government, allowing for a regulated cryptocurrency operation will have some definite advantages:
It is the first step towards mass adoption. When people see that world governments are backing blockchain technology and approves its regulated use in mainstream sectors, they will be more eager to accept it as legal tender, much like they do fiat.
Blockchain developers and the entire community can tap from the huge resources of centralized systems to swiftly tackle cryptocurrency challenges.
It will reduce fraud and the resultant loss of funds. Criminal minds are everywhere. Many investors have lost funds in fraudulent ICO's. A regulated ICO system will insure that only genuine teams are allowed to launch their coins.
Note: These are my personal opinions though.
2. The best of two worlds - Centralized and decentralized systems combined: Blockchain.io will merge the best of centralized cryptocurrency exchange features with the decentralized counterparts. This will involve using centralized features like order booking and matching to handle transactions on the platform. From decentralized exchange features, Blockchain.io will adopt atomic swapping to facilitate value transfer across chains. This trustless cross-chain settlement will remove the need for a third party organizations as found in today's centralized financial exchange systems.
3. Liquidity Services on the platform: Blockchain.io will also offer liquidity services to users on the platform. It has been designed to happen in the following manner:
• ICO services offering to assist issuers with their ICO campaigns and ICO listings,
• Listing of other tokens (Non-ICO),
• Market making using Blockchain.io inventory,
• Custody and brokerage services for institutional clients,
• Incentive program for Paymium users to ensure the smooth and seamless transition of the community to the new services. The 170,000 accounts of Paymium will become the first community to access Blockchain.io services and the Internet of Value.
4. Using Cryptographic protocols to tackle scalability: Whether it is Bitcoin or Ethereum, all cryptocurrenices struggle with scalability. The team at Blockchain.io understands that and have collaborated with blockchain developers have worked on various cryptographic models to faciliatate off-chain and on-chain swapping of blockchain transactions. Teams from Lightning Networks, Tumblebit, and Rootstock have in-depth knowledge of hashed timelock contracts (HTLC), payment channels, and sidechains. These models are relevant as they can be used to transfer some queued up transactions to be processed off the blockchain. Atomic swapping increases the speed and amount of transactions the platform can handle, as well as reducing networks fees charged on users since some transactions are channeled off the chain.
5. Gunning for the top spot in Europe: Blockchain.io seeks to become the no 1 cryptocurrency exchnage platform in Europe by 2020. This vision is well withing reach as blockchain growth continues in Europe. For example, though Europe accounts for only 7% of global cryptocurrency users, the European Union (EU) covers just 28 countries totaling 510 million people. It is obvious that this territory is starving of cryptocurrency exchange solutions. Blockchain.io will take advantage of government and corporate interest in cryptocurrencies to work hard and establish an efficient value transfer system in the European continent. This will give the springboard to launch other crypto services and play ahead of competition.

Other outstanding features of Blockchain.io
There are other core features of Blockchain.io that are worthy of note. For example, with the frequent cases of hacking and system intrusions, security is a critical part of any any blockchain discussion. Blockchain.io put down markers to ensure that users funds are given maximum security.
Talking about security, Blockchain.io uses cryptographic mechanisms to hold users funds in reserve. Cryptocurrencies on the platform are securely stored off-chain and requires multiple layers of authentication to access them. Storage vaults in several location are used to secure private key wallets that are split to increase the unliklihood of compromising the centralized cold storage system. From time to time, independent auditors will be used to verify that user wallet balances match with blockchain records. All these and more are the extra length that Blockchain.io will go to ensure total security of cryptocurrencies on the platform.
Reliability is another feature cryptocurrency traders and users think hard about. The mysterious disappearance of some exchange platforms with users wallet balances is enough source of worry for blockchain users. Erratic services from some other exchange platforms have made traders wait out long periods of time for services to return to normal - in some cases, it never returns. Blockchain.io has put infrastructures on ground to ensure 24/7 service delivery to everyone.
The use of cryptographic protocols for atomic swapping will help to keep the system going even when there is much traffic on the network. Blockchain.io will clearly avoid technical debts by making sure that applications are completely tested before they are deployed on the platform. Having been optimized to handle up to 2 million transactions daily, Blockchain.io would be resilient even in any case of Direct Denial of Service attacks.
Other features include vetted ICO listing and a fully transparent method of operations. All these will ensure that Blockchain.io is successful in achieving set objectives efficiently.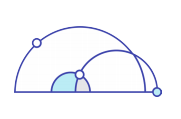 Blockchain.io will be involved in 3 major services as follows:
1. Cryptocurrency Exchange: Blockchain.io will create a streamlined cryptocurrency value transfer system that will enable users to securely and efficiently trade across heterogeneous blockchains. Using time-tested security mechanisms, in addition to boasting an experienced team of blockchain developers, Blockchain.io will take the first spot in Europe as the foremost exchange platform for the continent.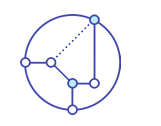 2. Decentralized Settlement: Blockchain.io will use atomic swapping procedures to overcome scalability issues by interchanging on-chain and off-chain transaction processing on the platform. More important, this decentralized trustless system will also facilitate peer-to-peer exchange of values on the platform without the need of a middle man (third party).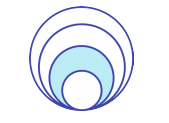 3. Liquidity Services: Blockchain.io will offer liquidity services to selected tokens, ICO services and other utility services of the cryptocurrencies.

Paymium and Blockchain.io- a case of father and son
Paymium is the parent company of Blockchain.io. Paymium is the first Euro/Bitcoin exchange platform in Europe. The company was established in 2011 and have never experience any hacking incidences since 2013. Paymium boasts over 180,000 subscribers who will be motivated to trade on Blockchain.io after its launch. Paymium will fully support Blockchain.io in more ways than one. For example, Paymium has already pledged $2.3M of its own treasury funds to facilitate Blockchain.io development.
Here are a number of other ways Paymium and Blockchain.io will be related:
• Blockchain.io will be strictly a cryptocurrency exchange (no fiat money).
• Investors with fiat will have a privileged access to blockchain.io via Paymium where
they may trade their fiat for bitcoins, ethers, or BCIO tokens.
• Paymium's community members may, if they so wish, become Blockchain.io community
members and will be incentivized to do this.
• Paymium role as a fiat exchange is to offer Blockchain.io customers a gateway to fiat
currency networks (EURO, and in the coming year USD, GBP, JPY and others).
• Blockchain.io will accept supported crypto coins/tokens deposits from all platforms
and wallets (including of course the Paymium wallet).
• Blockchain.io will enable Paymium and international traders to access the
cryptocurrency ecosystems and the internet of value in all forms as technology evolves.
• All transfers of coins/tokens between Paymium & Blockchain.io will be free of charge
(no withdrawal fees).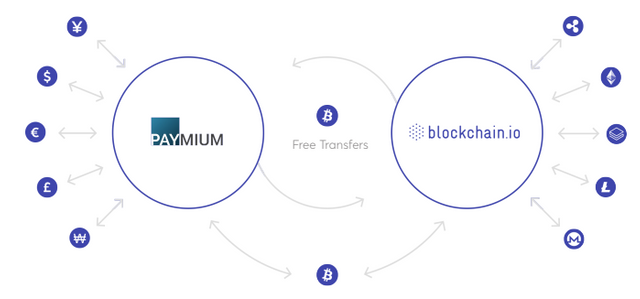 The Token - BCIO
BCIO Token is an (ERC20) token which will be used as a fuel to power all transactions on the Blockchain.io economy. BCIO tokens will serve various purposes ranging from incentive mechanism to network fees payment on the platform. Users must purchase some quantities of the token to have access to services and tools on the Blockchain.io platform.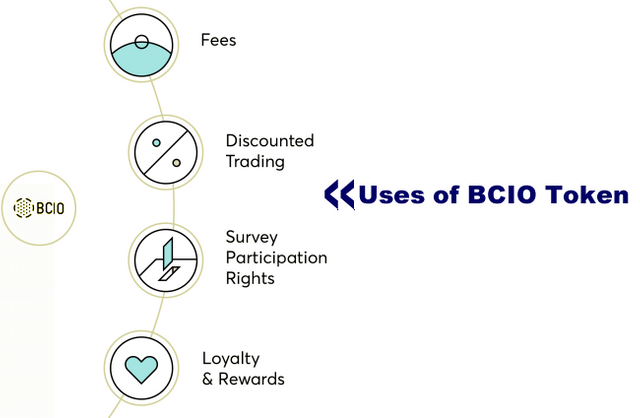 Token Launch and and distribution
Blockchain.io will launch with 100 million BCIO Tokens. This is how the volume will be distributed and used:
• (55%) ICO
• 16% to the BCIO team members;
• 4% to advisors;
• 10% will be reserved for marketing and ecosystem; and
• 15% will be placed in the Token inventory.
Chart Illustrating distribution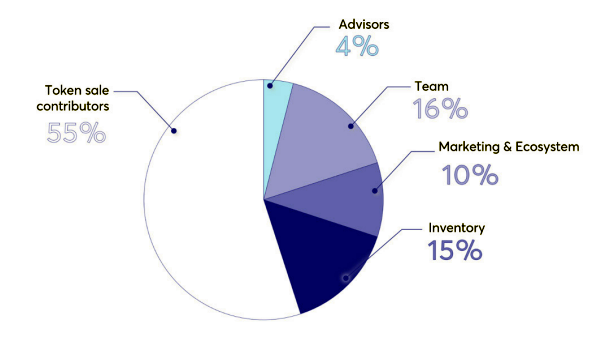 BCIO Token Sale Roadmap
BCIO Token Sale began on September 27, 2018 and will end either on October 25, 2018 or anytime the Hard Cap is reached prior to October 25th.
Terms and conditions relating to Token Sales
1. Hard Cap: This is the total amount made from token sales. The hard cap for BCIO token is 20 million euros.
2. Token Reference Price: This is the aproximate price of each BCIO token during sales. The token reference price is set at 0.70 euros worth of Bitcoin or Ethereum.
3. Accepted Currencies: Token purchases can be made with either Bitcoin or Ether.
4. Accepted token purcahse volume: Buyers in the token sales are allowed to purchase a minimum of 100 euros and a maximum of 500.000 euros
5. Token Purchase incentives: Buyers of BCIO tokens will be rewarded based on when they purchase the tokens as follows:
• Day 1 - Token Sale opens with 25% bonus;
• Week 1 - Bonus decreases to 15%;
• Week 2 - Bonus decreases to 10%;
• Week 3 - Bonus decreases to 5%;
• Week 4 - No bonus.
6. Vesting Periods: The tokens allocated to founders and advisors will be made fully accessible to them as described below:
• For team members: the vesting period will be of two years, with six months
cliffs (i.e.: 25% of founders' Tokens will mature each 6 months);
• For advisors: the vesting period will be of one year, with three months cliffs
(i.e.: 25% of advisors' Token will mature each 3 months).
7. Unsold Tokens: Unsold tokens will be burnt after the token sales is over, implying that the market cap for Blockchain.io might be low depending on token sales.
An important Note:
1. There will be no soft cap for the crowdsale. This means that the team at Blockchain.io will go ahead with the roadmap no matter the amount raised from the sale.
2. Incentive for making contribution: There will be a 5% contribution bonus, plus another 5% from a referral bonus for any contributions made above 100 Euros using the referral code: emwinVWrVCzugXiWVP3z

Conclusion
Blockchain.io will trigger mass adoption of cryptocurrency by providing a trustless cryptocurrency exchange platform with Europe as the traget market. It will use genius cyrptographic methods to tackle scalability and ensure that digital value can be transfered across blockchains without the need for a third party. Blockchain.io will also provide liquidity services to support startups that want to launch an ICO. The platform will also facilitate speedy transactions an a secure and efficient manner. With Blockchain.io, cryptocurrency traders and newcomers are assured of streamlined trading of any coins of choice.

The Team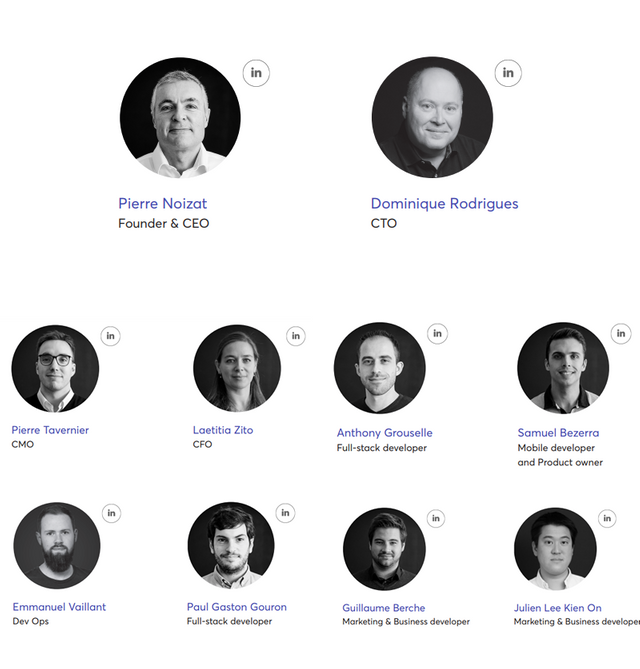 Advisors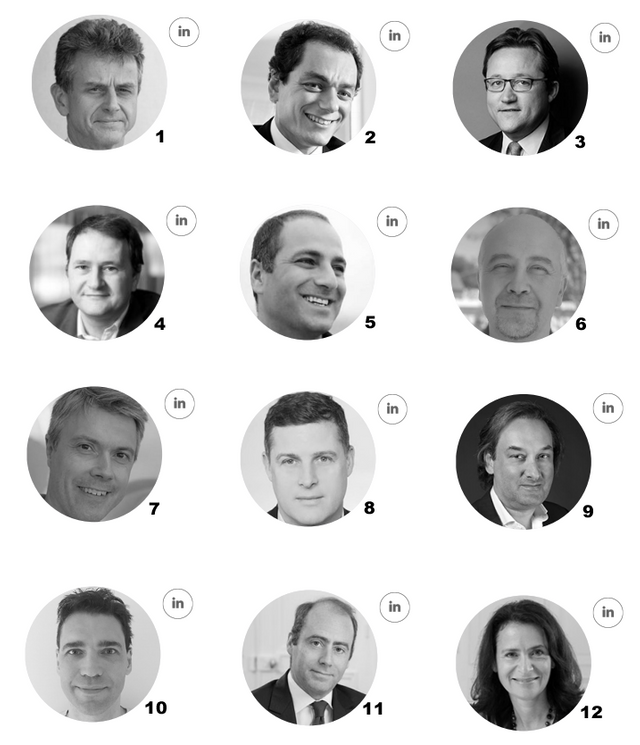 1. Jean-Pascal Beaufret
Former General Manager of the Tax Administration – French Ministry of Finance
Advisor - Goldman Sachs
2. François Véron
Founder & Managing Partner – NewFund
3. Guillaume Arnaud
Managing Director – Tikehau Investment Management
4. Xavier Faure
Partner – Spring Invest
5. Cyril Moutran
Co-founder & CEO – Friendly
Co-founder – Feedly
6. Stéphane Philipakis
Co-founder – Friendly
Co-founder – Twazzup
7. Frédéric Krebs
Operating Partner – NewFund
8. Philippe Dardier
Senior Partner – Avolta Partners
9. Benjamin Grange
Chief Operating Officer – Dentsu Aegis Network France
Chief Executive Officer – Dentsu Consulting
10. Julian Kaljuvee
Director – Founders Capital Ltd
Quantitative Analyst – HSBC Global Banking & Markets
11. Guillaume Seligmann
Partner (Technology, Privacy, & Data Protection) – Cohen & Gresser LLP
12. Muriel Goldberg-Darmon
Partner (Corporate Finance, Regulatory Compliance) – Cohen & Gresser LLP
Read the full profile of Blockchain.io team on pages 27 - 36 of Blockchain.io Whitepaper

Roadmap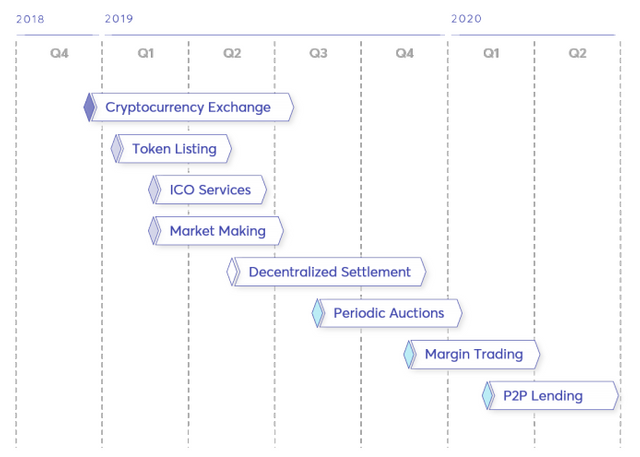 Who Organized this Contest?
This contest was organized by @crypto.hype for Blockchain.io. You can participate in the contest by clicking here.

Image Credits
Unless otherwise indicated, all images on this article where taken from Blockchain.io Website and Whitepaper

Visit these resource centers for more information
Blockchain.io Website
Blockchain.io Token Sale Page and Details
Blockchain.io Token Sale Contribution Guide
Blockchain.io Whitepaper
Blockchain.io Medium
Blockchain.io YouTube
Blockchain.io Telegram
Blockchain.io Twitter
Blockchain.io Reddit